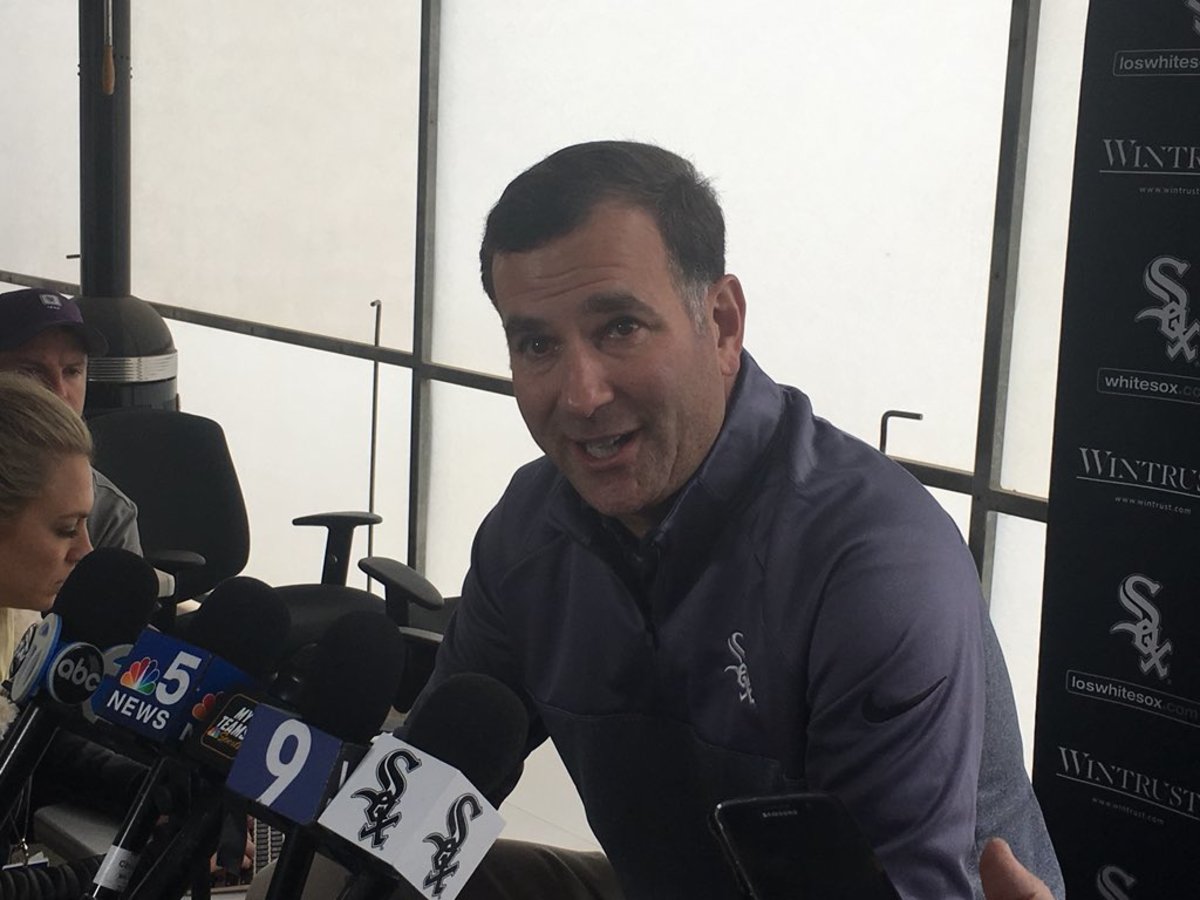 After an extended period of silence, White Sox general manager Rick Hahn will finally meet with the media.
It is certainly interesting that the media has yet to hear from Hahn up to this point in the White Sox offseason, which began almost four weeks ago. Typically after the conclusion of a season, the GM will speak and take questions from reporters to address what went right, what went wrong, and which direction the team is heading in.
Considering the White Sox made the playoffs in 2021 but ultimately didn't make it to the end goal of a World Series victory — which Hahn stated was the club's objective back in February — there are still plenty of accomplishments and steps the organization took forward.
It's fun, and maybe a little scary, to speculate as to why there have not been any public announcements from the White Sox GM. In fact, on the latest episode of Sox On Tap, Steve and I spent a good 20 minutes doing just that.
Ultimately, after a season that saw the club fall short of Hahn's publicly stated goal, maybe Rick Hahn just needed a week or two off. Or perhaps he was busy working harder than he ever has before? It is his job to put the White Sox in the best possible position before a labor dispute ensues and stalls things out this offseason. Who knows?

The important thing is we will all hopefully get a better sense of where things are heading this offseason tomorrow.
Follow On Tap Sports Net on social media!