Could Matt Nagy's time as Chicago Bears' head coach finally be coming to an end? After a death blow of a Friday injury report that included news of Khalil Mack being out for the season, it's hard to envision the Bears being very competitive through the remainder of the season.
Matt Nagy will be without some of the top talents on his roster this Sunday as he looks to save what has so far been a difficult season for the Bears. While a loss on Sunday doesn't mean that Nagy will immediately be relieved of his duties, the question then becomes, what good comes from keeping him around?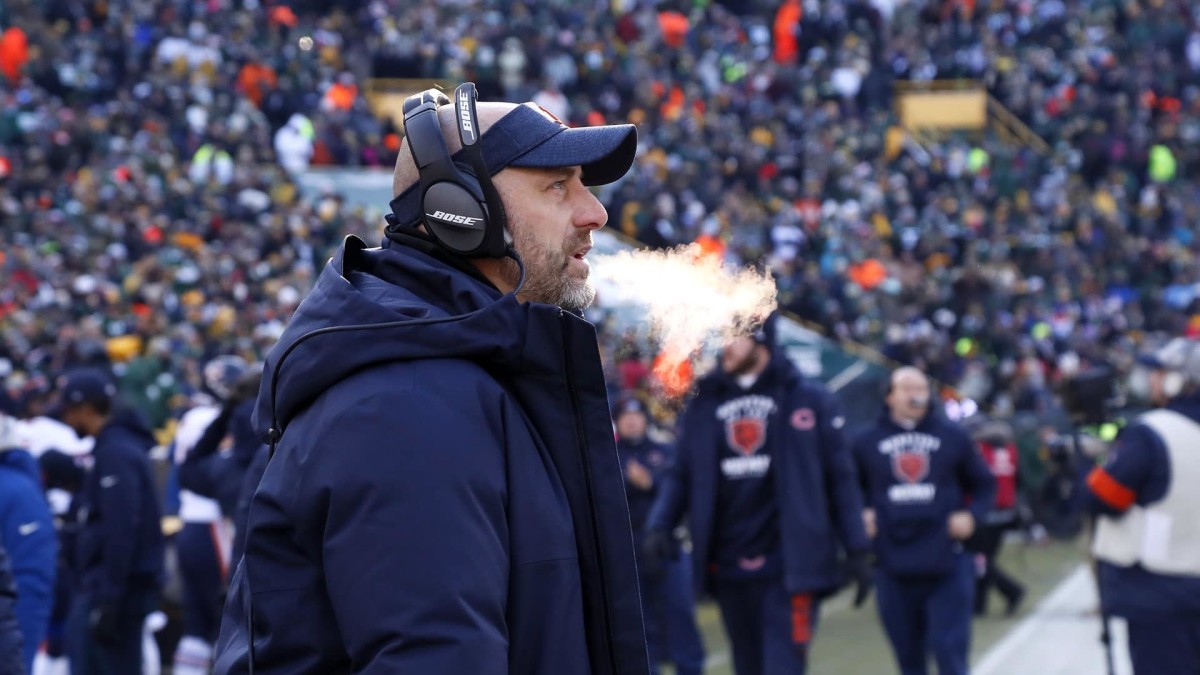 Plenty of names around the league are worthy of ascending into the head coaching ranks, such as Brian Daboll, Kellen Moore, and Byron Leftwich. Perhaps the Bears could get a head start on their seemingly inevitable offseason coaching search by pulling the plug now. It would be uncharacteristic of the franchise to do so mid-season, but some soul searching must take place within Halas Hall at some point.
Short of a miracle run, the Bears will fall short of making the playoffs. The development of rookie quarterback Justin Fields is now the most important task for the Chicago Bears.
Follow On Tap Sports Net on social media!