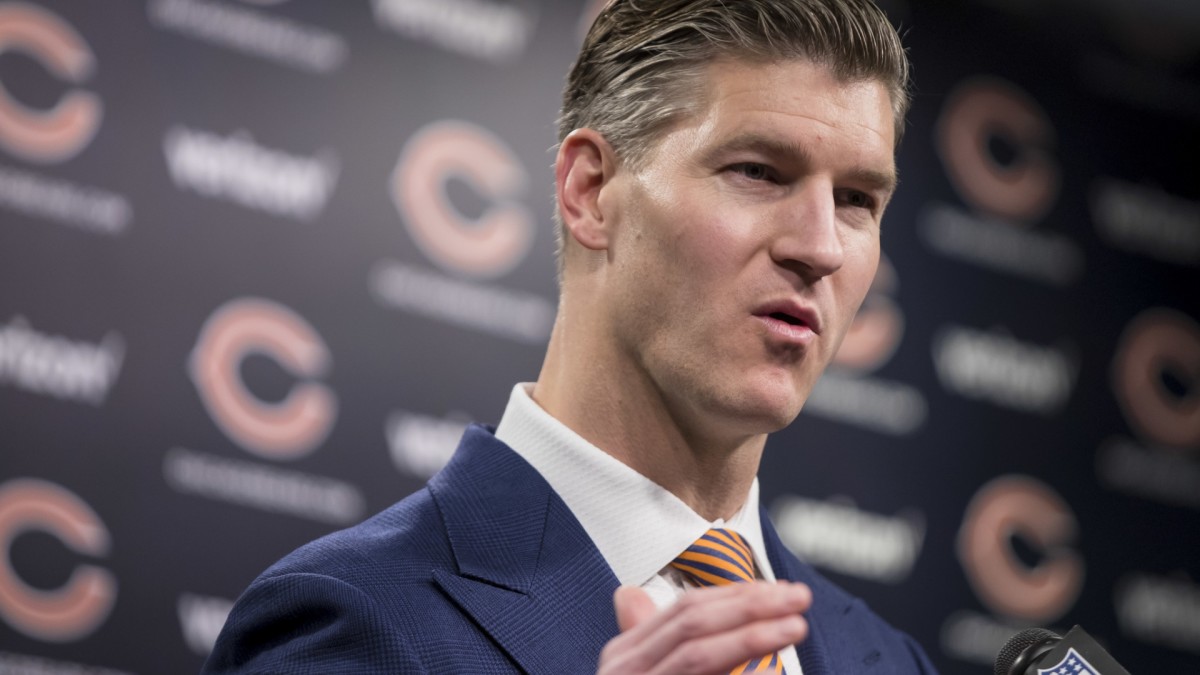 Well, here are some more Chicago Bears rumors to digest. According to NFL insider Jonathan Jones of CBS Sports, Bears' GM Ryan Pace may not be returning to the franchise in 2022.
Whether it happens today, or tomorrow, or any day between now and Jan. 10 following the final game of the regular season, Bears head coach Matt Nagy will be relieved of his duties in Chicago.

It's likely that general manager Ryan Pace will meet a similar fate, and it'll be the dawn of a new era in the Windy City.

– Excerpt from Jonathan Jones' latest NFL insider notebook
Pace joined the Chicago Bears in 2015 after spending time in New Orleans as the director of player personnel. It was a move that brought much hope to a franchise that needed a breath of fresh air. Countless first-round NFL Draft misses, lackluster free-agent signings, and the failure to find a competent head coach have turned much of the Bears' fan base against Ryan Pace.
Now, Pace hasn't been all bad. He has signed and drafted impact players. But the team's underperformance and inconsistencies have led to Pace potentially losing his job. The morale of the team and fans alike is down. Additionally, the fact the franchise has only made the playoffs twice under Pace speaks volumes.
Hopefully, the Bears can start fresh with what fans hope is Pace's best draft pick yet in Justin Fields. The fan base has had enough. The chants of "Fire Nagy" have not slowed down. Previous reports have indicated that Matt Nagy and Pace are a package deal. If that truly is the case, a breath of fresh air may finally make its way to Halas Hall. When that fresh air gets there is an entirely different story.
Follow On Tap Sports Net on social media!