The Chicago Blackhawks honored Marc-Andre Fleury's 500th career win with a pregame ceremony on Wednesday night. If the Blackhawks are top of the league in anything, it is certainly in the pregame ceremony department. It's something they have been doing plenty of lately to celebrate milestones as well as former players. Per usual, Four Feathers Podcast was on the scene to celebrate the occasion.
Prior to the ceremony, the Blackhawks took the ice in warm-up jerseys honoring Fleury's achievement.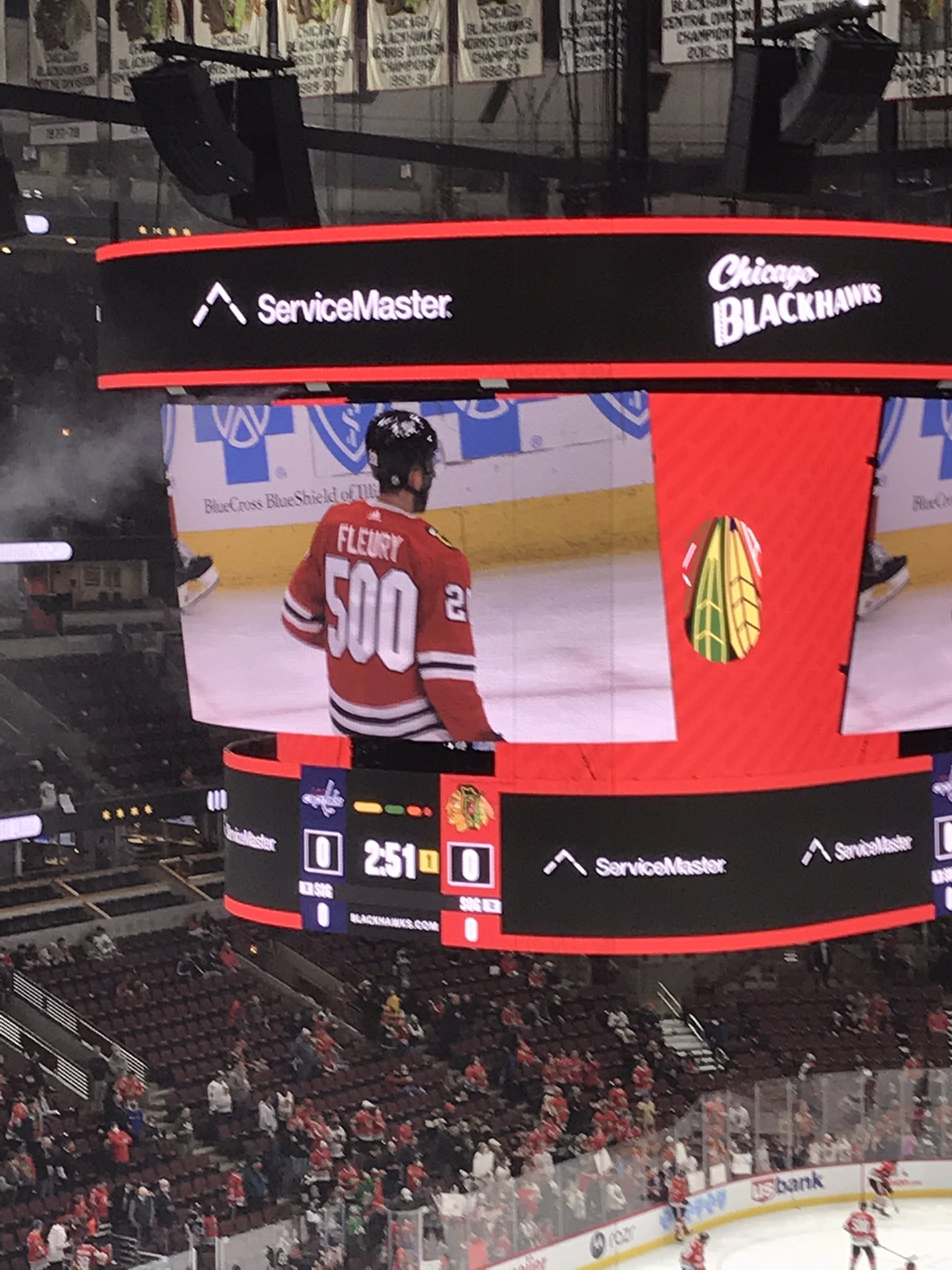 The ceremony was an on-ice red carpet affair. Marc-Andre Fleury and his family were presented with a '500'-shaped floral arrangement. Those in attendance and at home were treated to a tribute video looking back at his already historic career. You can watch that video here.
It was an amazing tribute to a legendary goaltender. After the video, Marc-Andre Fleury was presented with a custom-painted mask. Fellow Hawks' netminder Kevin Lankinen had the honor of being on the ice with Fleury to reveal the piece of artwork.
Follow Four Feathers Podcast on Twitter for more Blackhawks content: @FourFeathersPod
Follow On Tap Sports Net on social media!