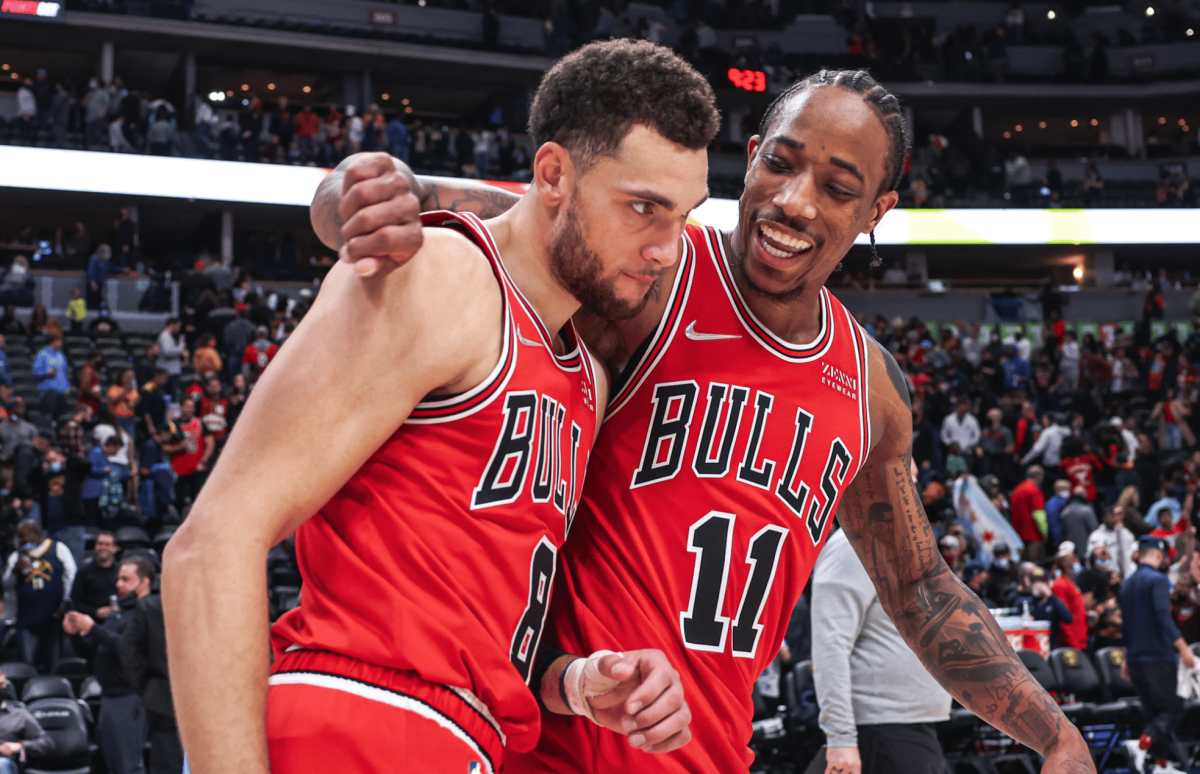 The Chicago Bulls currently hold a 20-10 record 30 games into the 2021-22 NBA season. It's the first time Chicago has been 10 wins over .500 since the 2016 campaign. The roster received a massive facelift this past offseason and the early returns have been outstanding. Notably, Zach LaVine has taken another jump in his game as he ascends to superstar status. The reason for that? DeMar DeRozan.
Since joining the Bulls, DeRozan has put up MVP numbers. He averages the most points in the NBA in the fourth quarter (8.0 PPG) and ranks fifth in scoring across the entire league at 26.7 PPG. He has adopted the "underdog" mentality that came with joining a previously lowly Bulls squad.
For all the success DeRozan is experiencing this year, LaVine isn't far behind. LaVine ranks ninth in fourth-quarter scoring this season. He has clearly improved his "clutch factor" and it's not too hard to figure out why. Everything DeRozan has taught or shown LaVine, he's copied it.
It's easy to see Zach LaVine and DeMar DeRozan love playing together in Chicago. They both have the same goal, which is to hoist the Larry O'Brien above their heads with the Bulls.
If the duo can continue producing at this pace, the Bulls may be raising that trophy sooner rather than later.
RELATED: DeMar DeRozan Is The Best Bulls' Free-Agent Acquisition Of All-Time
Follow On Tap Sports Net on social media!