Olin Kreutz is taking the Chicago sports world by storm. His comments about the Bears offering him a low-wage job were astounding. If you missed it, Kreutz stated on local Chicago radio station 670 The Score that the Bears offered him a $15 an hour job to help coach the offensive line.
Olin Kreutz is one of the best and toughest players to ever don the Chicago Bears uniform. The conditions of the alleged offer from the organization were disgraceful considering his legacy.
Earlier on Monday, George McCaskey addressed Chicago media following the end of the 2021 season. McCaskey denied Kreutz's assertion about the job offer, essentially calling him a liar.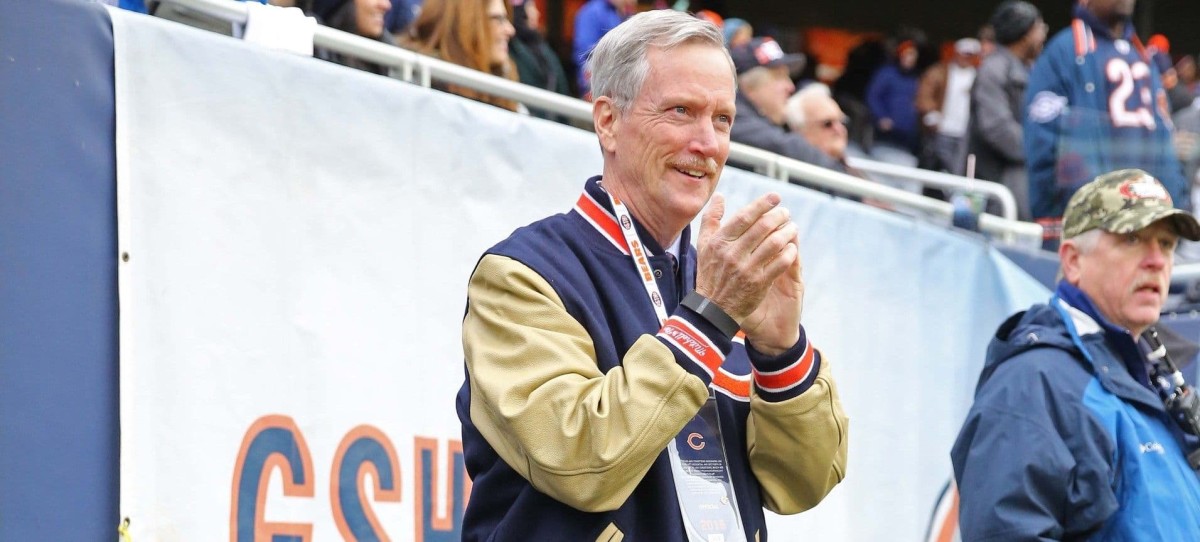 Olin Kreutz's Response on 670 The Score
After the Bears' press conference concluded, Olin Kreutz called into the 'Parkins and Spiegel' show on 670 The Score to respond to the accusations. Here's what he had to say:
Is Olin Kreutz a Liar or is George McCaskey Afraid of Backlash?
Kreutz was not surprised by George's response. He called Harry Hiestand and Ryan Pace to confirm the details of the story. Olin was second-guessing himself, so he needed to confirm it wasn't a misunderstanding.
Kreutz directly called out the Bears' Chairman, saying he had run-ins with McCaskey in the past. When George worked the ticket office, the two got into a heated exchange. The former Bear also didn't take kindly to George McCaskey's "take just about anything that Olin says with a grain of salt" comment. Olin states if George said that to his face, they would have had a problem.
We may never know what really happened between the Chicago Bears and Olin Kreutz. Regardless, George McCaskey's press conference was chock-full of generalizations, ineptitude, and damage control. And given the current state of the organization, it's much more likely fans and the public will side with Kreutz.
Follow On Tap Sports Net on social media!