The Chicago Bears' 2021 season was disappointing, to say the least. The dismay didn't end when the final whistle blew, however. George McCaskey's end-of-season press conference was abysmal and frankly embarrassing to watch. McCaskey proved that he has no business running a football organization through his repeated notion that he's "Just a fan, not a football evaluator." Elsewhere around the NFL, the Indianapolis Colts had a disappointing 2021 season as well. But the stark difference between the Colts and Bears is the attitude of their ownership. It's safe to say George McCaskey could learn a lot from Colts' owner/CEO Jim Irsay. It starts with taking accountability for the team's shortcomings and that means more than just acknowledging Justin Fields is a rookie.
The Bears Had a Chance to Improve in 2021
The understatement of the year is that the Bears could have been good with a new quarterback and a coach willing to make adjustments. But Matt Nagy didn't adjust a damn thing and Justin Fields was bad. Nagy forced his offense into every wrongly-shaped hole that he could find, all while Fields was a rookie quarterback adjusting to the NFL. The recipe wasn't leading to success, but fans and NFL insiders alike thought the end product could have been something a little better tasting.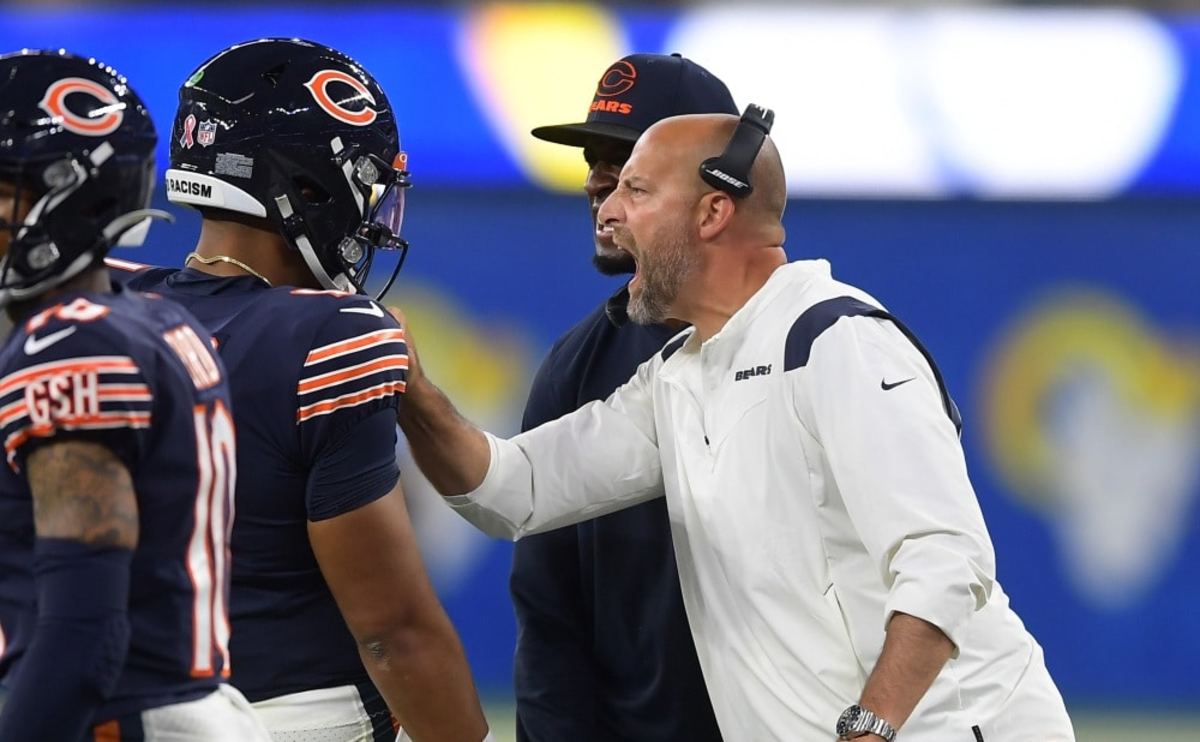 When George McCaskey spoke on Monday, he commented on the team's losses on the field and in the front office. But it all felt hollow and emotionless. He should have taken a page out of Jim Irsay's book and really owned up to the Bears' failures.
Jim Irsay, Owner/CEO of the Indianapolis Colts
The Colts posted on their Twitter account an official statement from Jim Irsay following their loss to the Jacksonville Jaguars this past Sunday. The loss was especially painful because it eliminated Indianapolis from the playoffs after a surprising season.
The Colts had mixed expectations heading into 2021. They have good players, a good coach, and an overall balanced team. Carson Wentz doesn't inspire confidence at the quarterback position, but he was good enough to give them a legitimate shot at the postseason. When it all came crashing down in Week 18, here's the message Irsay delivered:
Of course, this statement feels very professional. It has the obvious in it but also maintains a shred of dignity that George McCaskey lost within the cracks of his press conference. Irsay's most compelling line reads as follows:
"The buck stops with me… I'm going to do whatever it takes to put us in a position to win next year."
His ownership of the team's failure to make the NFL playoffs is only one characteristic of being a true leader. After the Colts lost quarterback Andrew Luck to retirement, they went out and got Philip Rivers. When he retired, they took a gamble on Wentz. Depending on which way you look at it, the gamble paid off.
Take Notes Georgie
At the very least, Jim Irsay has the courage and exemplary attitude to face NFL adversity head-on. Unlike George McCaskey, the "buck" truly does stop with him.
If only the McCaskeys could rid themselves of the almighty dollar forcing their decisions. If that happens, then maybe Bears fans will see their beloved team finally operate at the level required to win a championship.
RELATED: Brian Flores or Byron Leftwich? Who could be the next Bears' head coach?
Follow On Tap Sports Net on social media!