The Chicago Bears achieved their last playoff win over a decade ago. On this day in 2011, they faced the No. 4 seeded Seattle Seahawks in the Divisional Round. Jay Cutler led the 2010 Bears' offense while Lovie Smith coached the team to an 11-5 record and the top spot in the NFC North. Smokin' Jay went to town on the Seahawks in this game and solidified his spot in Chicago Bears history.
Although they lost their last game of the regular season to Green Bay, the expectations were high going into the postseason. The 2010 Bears secured a first-round bye heading into the playoffs as the No. 2 seed.
Cutler took the game into his own hands, and legs, by scoring four touchdowns. The Bears led the Seahawks 21-0 at halftime and here's how it happened.
OTD in 2011: The Bears Last Playoff Win
First Quarter
This game started quickly. In the first quarter, Jay Cutler threw an absolutely beautiful touchdown pass to Greg Olsen.
Then, with little over a minute left, Chester Taylor doubled the Bears' lead with a one-yard rush.
Second Quarter
After five minutes in the second quarter, Smokin' Jay ran into a tight window for a six-yard score.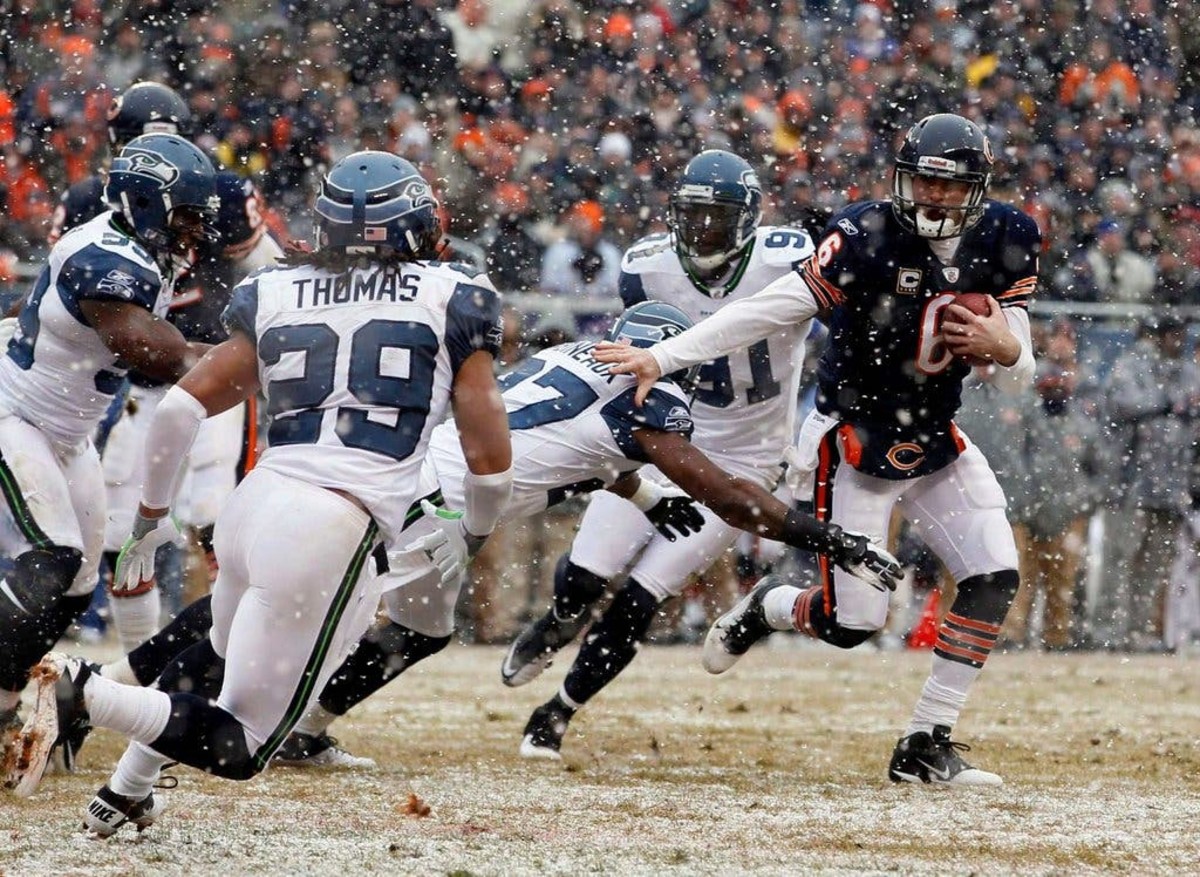 The Bears led the Seahawks 21-0 and had all the confidence in the world. They kept up this pace well into the second half.
Third Quarter
Chicago's shutout of the Seattle Seahawks lasted nearly the entire third quarter. Seattle didn't score their points — in the form of a field goal — until after the two-minute warning. But before that, Jay Cutler added another rushing touchdown to his impressive day.
Cutty was having the type of game that made people start asking:
Is Jay Cutler the best Bears' QB ever?
That's a debate for another time, but regardless, Jay was having himself a career day. The Bears led 28-3 after three quarters. Luckily, they didn't become a meme as the Atlanta Falcons did. But the Seahawks did make it interesting.
Fourth Quarter
Seahawks quarterback Matt Hasselbeck threw three touchdowns in the fourth quarter. But Smokin' Jay answered with another dart of his own. He completed a 39-yard pass to Kellen Davis for an insurance touchdown securing the playoff victory.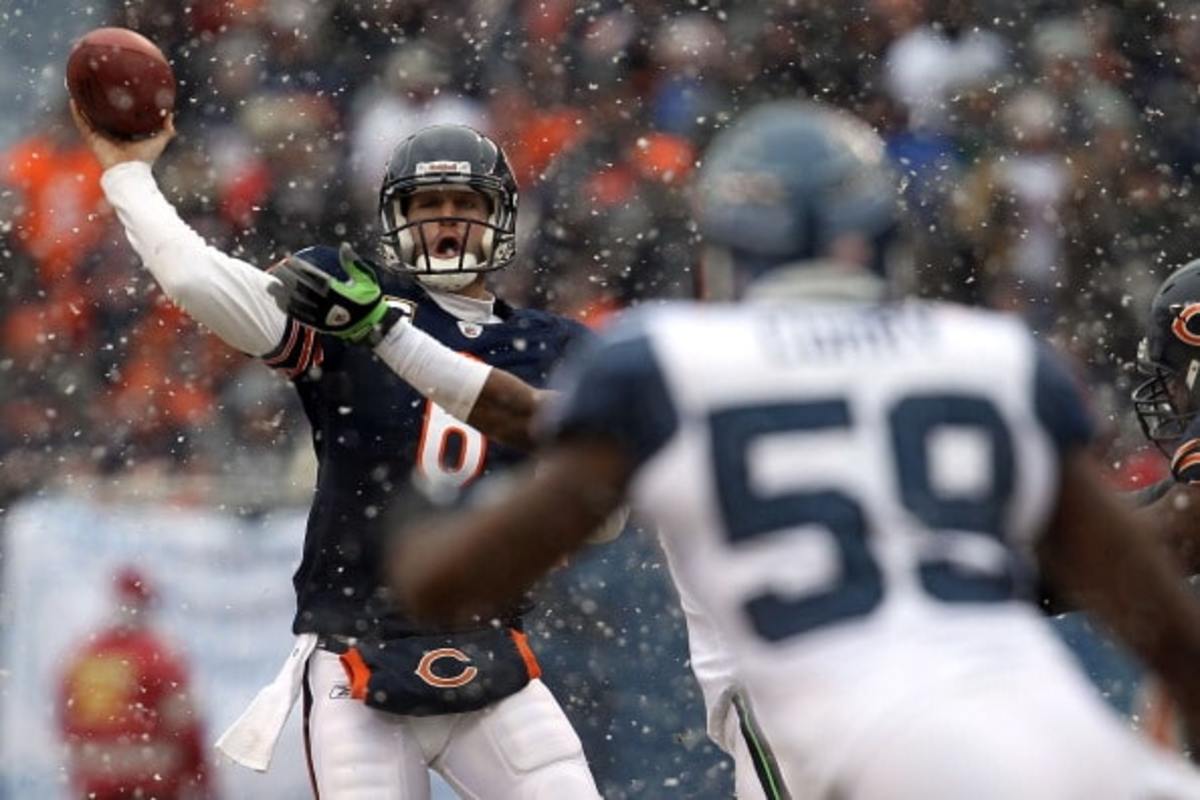 Smokin' Jay's Final Stats
Jay Cutler finished the Bears' last playoff win with 274 passing yards and two touchdowns. He added 42 rushing yards and two touchdowns for one of the best Bears' QB postseason performances. The Bears advanced to the NFC Championship where they lost to the Green Bay Packers. That game wasn't pretty, but I digress.
Is Jay Cutler the best QB in Chicago Bears' history? I'm not ready to go that far, but there's an argument to be made that he is based on this performance alone.
Follow On Tap Sports Net on social media!