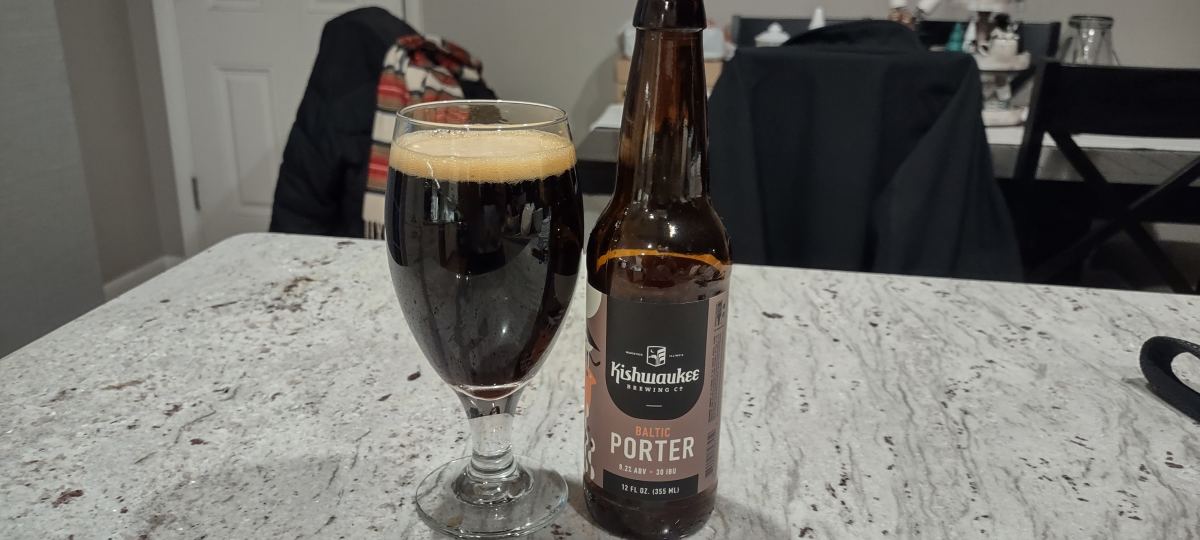 Kishwaukee Brewing Company is a relatively new brewery, just a little over a year old, in the FAR northwestern suburb of Woodstock. My beer guy at Binny's has been bugging me to give them a try and I finally pulled the trigger on one of my newfound enjoyable beer styles, Baltic Porter. I first tried out this style courtesy of a Maplewood beer and I have been anxious to try out another.
Kishwaukee's Baltic Porter pours a jet black with a half-inch of tan head that quickly dissolves. The aroma is roasted caramel and smoke. The taste consists of sweet dark fruits with just enough of that smoke flavor profile you want in a porter. It's well-balanced and very easy to drink.
This Baltic Porter is exactly what I'm looking for in any style of porter. It was a great introduction for me into the Kishwaukee family of beers. I can't wait to try out their other offerings.
Happy Drinking!
🍻 Click here for more beer reviews from On Tap Sports Net 🍻
Follow On Tap Sports Net on social media!