January 20, 1982, is a day that all Chicago Bears fans should know but probably don't. On this day, the Bears hired Mike Ditka as their new head coach. At the time of his hire, the Chicago media proclaimed the coaching drama was over.
In the previous four seasons, Bears' head coach Neill Armstrong led the team to a 30-34 record. Armstrong only had one winning season as Bears head coach and in 1979 they went 10-6 but lost to the Eagles in the first round of the playoffs. Da Coach was a fiery change from Armstrong though.
Once the news broke that the Chicago Bears hired Mike Ditka, both Diana Ditka and George Halas confirmed the hire. According to David Condon, who wrote for the Chicago Tribune in 1982, Ditka told his friends that he would only report to George Halas. He also stated:
"I have to be in control and I know where the buck stops. I think the leadership will be there. The discipline definitely is going to be there."

– Mike Ditka via The Chicago Tribune 1982
Da Coach Made His Mark Quickly
Mike Ditka's attitude in 1982 wouldn't have been acceptable for the modern Chicago Bears. In a time when they need it most — by firing Matt Nagy and George McCaskey not having a clue how to lead the organization — the Bears could use some attitude like Da Coach.
Mike Ditka's Record as Bears Head Coach
In his first season as head coach, Ditka led the team to a 3-6 record during the shortened 1982 season. The following year, Chicago went 8-8 but Ditka won consistently over the next eight years. From 1984 to Ditka's final year as coach in 1992, the Bears only won fewer than 10 games twice — six wins in 1989 and five wins in 1992 —and they made the playoffs in each of those winning seasons.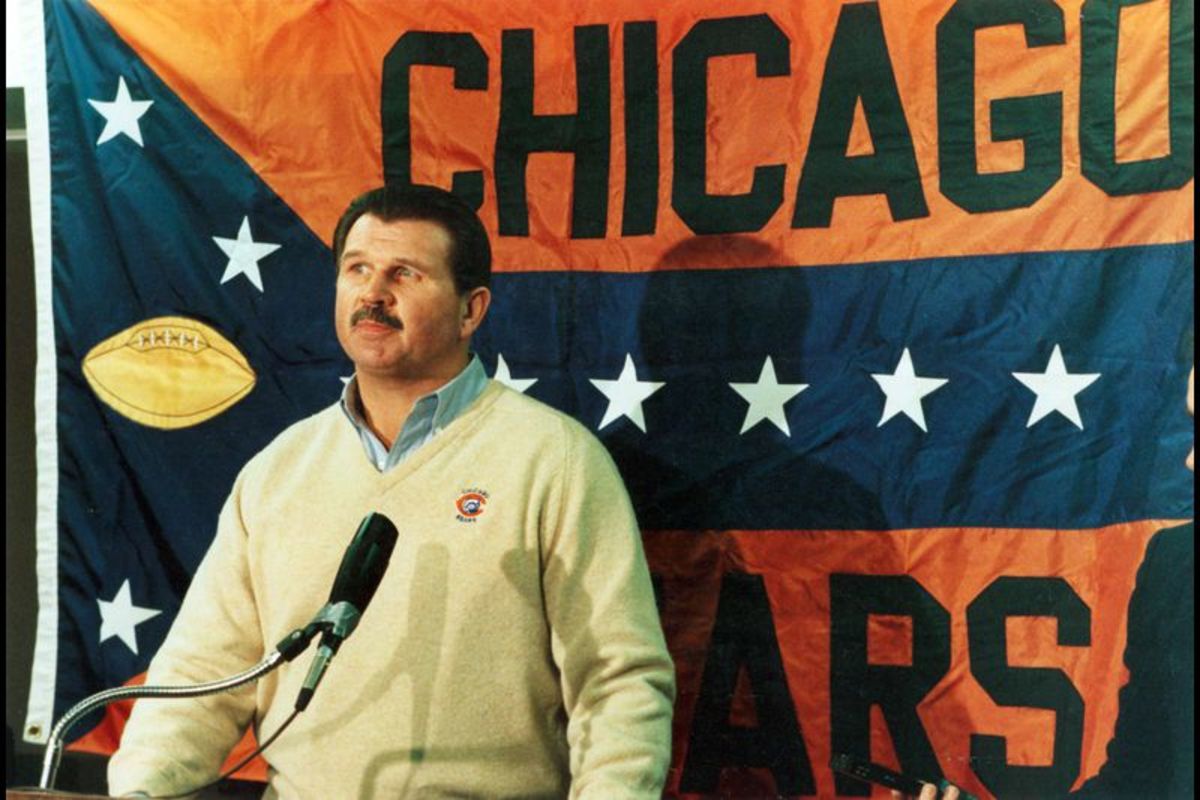 The Super Bowl-winning 1985 Chicago Bears team was the ultimate but early icing on the cake. That ended up being Ditka's legacy and it happened early in his coaching career. Even though the Bears regularly won, made the playoffs, and topped their division, the team never achieved championship status again. They made it out of the divisional round three times in total under Da Coach's leadership. But they couldn't get past the San Francisco 49ers in those years.
Nevertheless, Mike Ditka provided something that Chicago Bears fans were and still are so desperate for: true leadership. The man knew how to lead a group of NFL players and coach them to the best of their abilities. Having the iconic defensive coordinator Buddy Ryan helped of course, but the team still found success after Ryan left the organization. Ditka is forever a legend in Chicago and we've likely seen the last of his kind coaching in the NFL.
Follow On Tap Sports Net on social media!