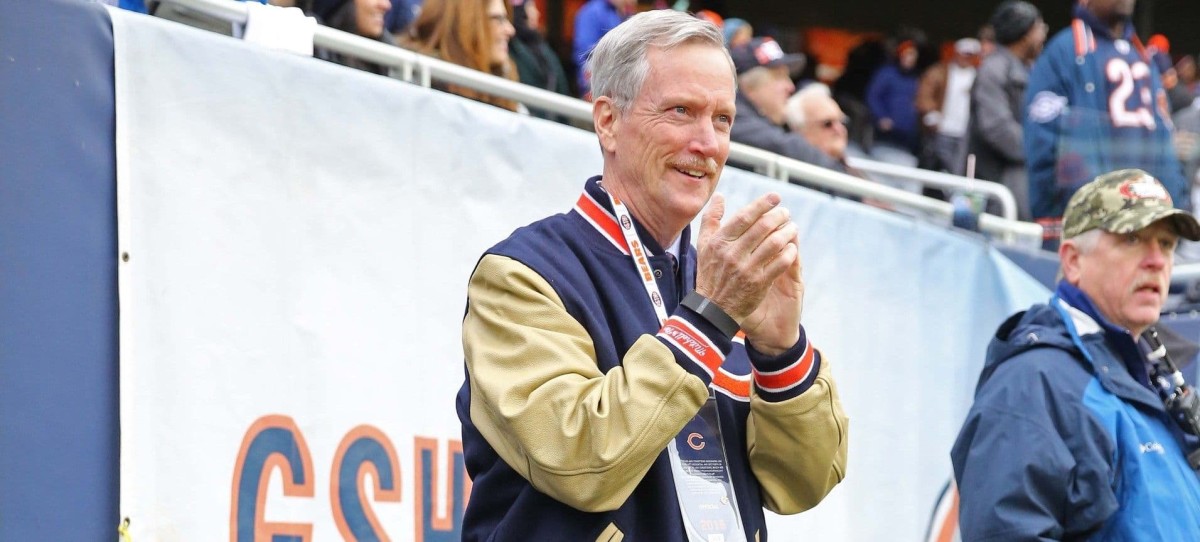 The Chicago Bears have found their next general manager in Ryan Poles. Since Poles has an outstanding history with player personnel and scouting, this hire makes a ton of sense. But a name touted as highly as Ryan Poles was going to be difficult to secure, right? That's when Bears Chairman George McCaskey stepped up, quite literally, and went the extra mile.
George McCaskey Picked Up Ryan Poles at the Airport
On Monday night, George McCaskey was spotted picking up Ryan Poles from O'Hare International Airport. He was wearing one of his famous Chicago Bears jackets with leather arms.
George McCaskey's Sweet Kicks
The icing on the cake to make the hiring of Ryan Poles unquestionable is George McCaskey's awesome Bears-inspired shoes. Look closely at the video above and you'll see exactly why Poles couldn't say no to Georgie.
How could you possibly say no to a job offer from someone wearing sweet kicks such as those? George McCaskey has truly gone above and beyond to make this hire happen.
The next era in Chicago Bears football is due for greatness and hiring Ryan Poles is just the beginning. People around the league, such as NFL insider Field Yates, are praising the Bears for this move. George McCaskey and Ted Phillips need to get Ryan his own pair of jaw-dropping shoes like this. In order to make the hiring of the next head coach fluid and perfect, it starts at the bottom.
Follow On Tap Sports Net on social media!