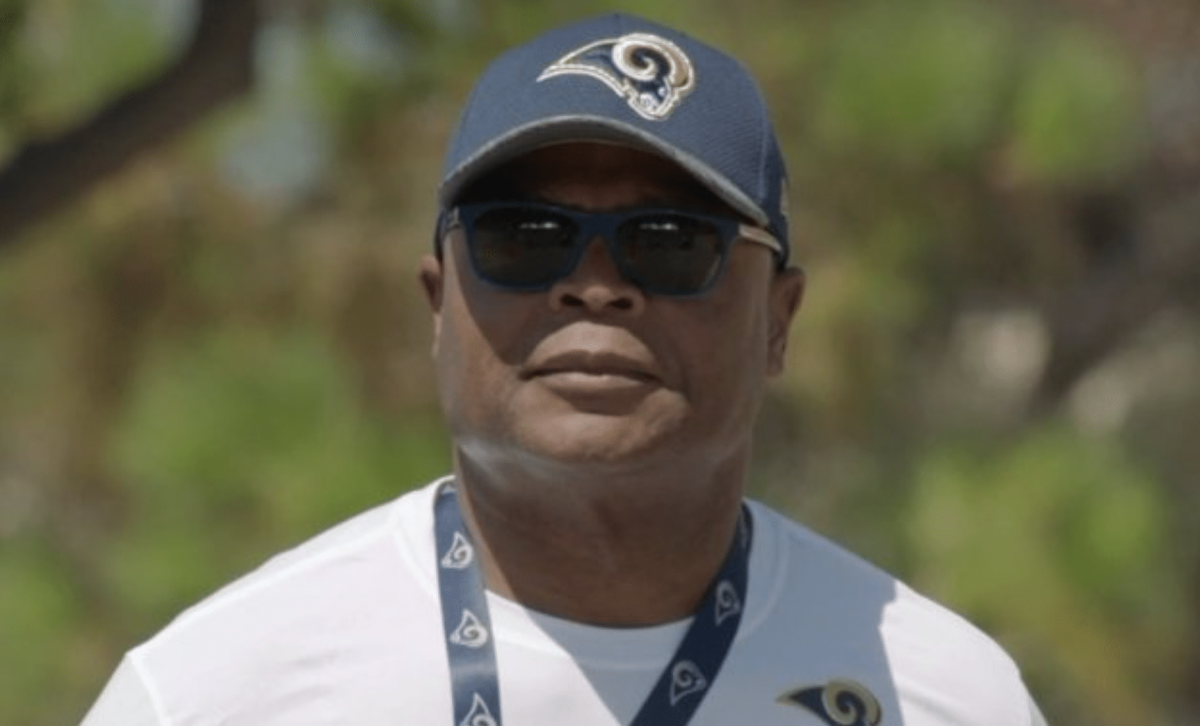 Mike Singletary wants to become the Chicago Bears' next head coach. According to Dan Pompei of The Athletic, Singletary said he called Bears President Ted Phillips. "You know why I'm calling. I'm ready to lead this team to a championship," Singletary said.
Is this realistic? Despite having a legendary Hall of Fame playing career, Singletary has struggled as a head coach. Before Jim Harbaugh took over in 2011, Singletary went a combined 18-22 as the head coach of the San Francisco 49ers from 2008-2010. Here's where his teams ranked when looking at the numbers.
Team's Ranks Table
Overall
Offense
Rushing Off
Passing Off
Defense
Rushing Def
Passing Def
Year
Tm
Role
Tms
WL%
T/G
Pts±
Yds±
Yds
Pts
GvA
Att
Yds
TD
Y/A
FL
Att
Yds
TD
Int
NY/A
Yds
Pts
TkA
Att
Yds
TD
Y/A
FR
Att
Yds
TD
Int
nY/A
2008
SFO
HC
32
22
31
23
23
23
22
32
27
27
25
21
32
18
13
13
26
18
13
23
28
21
13
15
8
28
24
20
21
21
15
2009
SFO
HC
32
16
5
13
24
27
18
10
30
25
19
12
11
21
22
15
12
25
15
4
5
14
6
14
3
1
28
21
2
11
12
2010
SFO
HC
32
20
15
20
21
24
24
11
25
19
21
17
6
22
18
24
13
15
13
16
25
23
6
8
2
29
22
24
21
17
22
3 yrs
43
50
45
32
26
36
48
18
29
35
51
52
40
48
49
50
43
60
58
43
43
77
65
90
43
26
35
57
52
52
Singletary got his start with the Baltimore Ravens as a linebackers coach in 2003. After two seasons there, he joined the 49ers staff as an assistant head coach and linebackers coach. In 2008, he took over halfway through the year as interim head coach. Only coaching the season's final nine games, the 49ers went 5-4 to finish 7-9 overall.
Singletary helped the defense improve the following season, leading San Francisco to the fourth-best points allowed ranking. However, his team only finished 8-8 overall. The next year, which turned out to be his last as a head coach, things fell off the rails. The 49ers went 5-10, and Singletary was fired after Week 16.
Could This Really Happen?
Hiring Mike Singletary would be the expectation from Bears fans. We are used to getting our hopes up for positive change then getting the same old wash, rinse, and repeat from ownership. As great as the 1985 Bears team was, that was decades ago. This is a new era of football, and we need to stop living in the past. The same can be said about Leslie Frazier. He and Singletary might be decent defensive coaches, but would be meatball hires for a team looking to turn over a new leaf.
Frazier at least makes some sense because he's the current defensive coordinator for the Buffalo Bills, where he is having success. On the other hand, Singletary hasn't coached in the NFL since a 2016 stint with the Rams as a defensive assistant. He showed nothing special as a head coach way back in 2010.
Yes, Mike Singletary is a Hall of Famer. His on-field achievements should not go understated. He was a seven-time First-Team All-Pro, a 10-time Pro Bowler, a two-time Defensive Player of the Year, and a key component of the team's success during the mid-80s, including the 1985 Super Bowl Championship.
Early in 2021, the Bears conducted an interview with Singletary for their defensive coordinator position following Chuck Pagano's retirement.
But the Bears haven't invited him to interview for the head coaching job. And hopefully, that will not happen. I'm glad Singletary still loves football and still loves the Bears, though. Perhaps he can land a job as a defensive coach somewhere else if he wants to get back on the sidelines.
New GM Ryan Poles has his hands on the wheel and is conducting interviews by himself. With him in charge and guiding the ship, there is zero chance he risks his very first GM opportunity on a coach who hasn't had past success and has been out of the league for five years.
Follow On Tap Sports Net on social media!