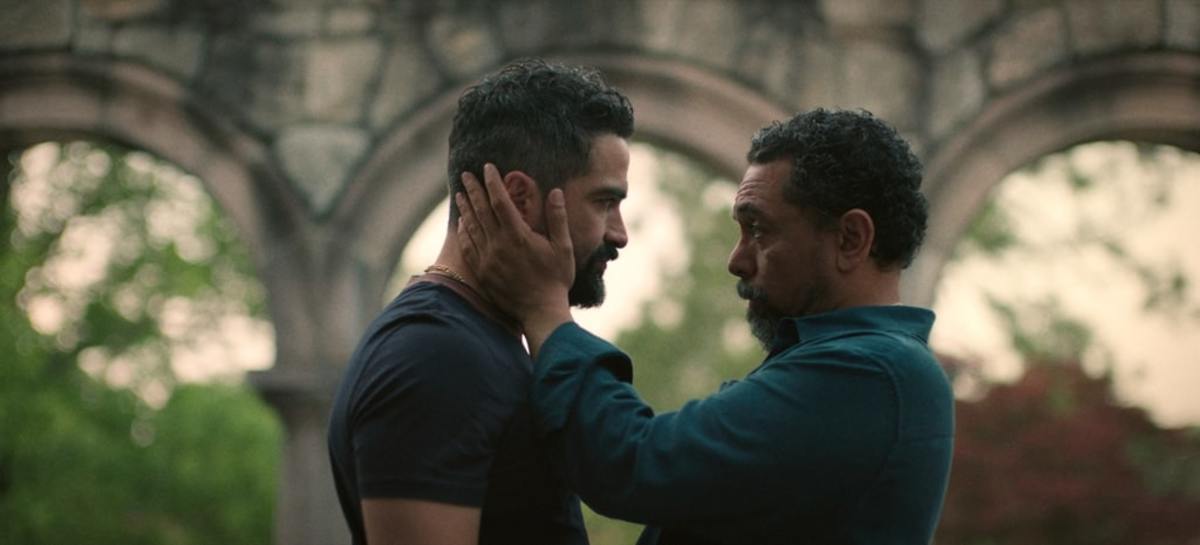 One of the first major TV show releases of 2022 is finally here. On Jan. 21, 2022, Netflix dropped all seven episodes of Ozark Season 4 Part 1. Fellow On Tap Sports Net contributor Jonnie Nonnie previously did a fantastic job of looking at this installment through the lens of Ruth Langmore. Here, we are going to explore a newly introduced character, Javi Navarro, and his impact on our story.
WARNING: MAJOR SPOILERS FOR OZARK: SEASON 4 AHEAD
Javi quickly goes from seeming like a joke of a character to being the main threat facing the Byrde family and their hope of getting out of business with the cartel.
The Setup
Marty and Wendy are in Mexico after a shocking ending to Season 3. They meet more members of the cartel (additional details to come!) and have a surprising meeting with Omar Navarro. The leader of the cartel confides that he plans on making a deal with the FBI to get out of the game. Wendy and Marty head home to figure out how that is going to work. That's when Navarro's nephew Javi arrives at Lake of the Ozark and evolves from pest to problem almost instantly.
Javi Navarro – More Than Meets the Eye
At first glance, Javi seems like a caricature, sent to Chicago to go to college by his cartel family. When he is introduced he sounds like many people I went to high school with: Not actually from the city of Chicago, lived there for a couple of years (at most) well over a decade ago, and talking about it like they built the damn city. He flashes his business side when asking the Byrdes how they planned on dealing with Darlene Snell, a long-running foil returning to the opium game. The seeds of tension have been planted.
Javi pops into the Missouri Belle Casino a few days later to once again press Marty on the plan to deal with the Snells. They inform Javi that one wrinkle in the plan is that Darlene has the local sheriff on the payroll, and thus they have to proceed with caution. In a stroke of misfortune, that Ozark has mastered as a series, Javi meets said sheriff face-to-face. Assuming this had to be the work of the Snells, Javi shoots him and brings the body for the Byrdes to dispose of. He's clearly far more than a college stooge for the cartel, and he's not afraid to get his hands dirty.
The Rise of Javi
As the season progresses, Javi begins to spend more and more time with and around our main family. Marty strikes a deal with pharmaceutical company Shaw Medical to purchase cartel heroin to bring down their R&D costs. Genius plan, tbh.
When it comes time to test the product, Javi once again shows up unannounced. He informs all parties involved that he will be running point on the deal, much to Marty's chagrin. Eager to get Javi out of his hair, he suggests that Omar Navarro allow the FBI to bust an upcoming gun deal that Javi is running. This backfires definitively, as Javi knows immediately there is a rat present. Through his lawyer, Javi gets bodycam footage from the gun bust and spots the FBI agent Marty claims to be in their pocket at the bust. Javi's distrust of the family Byrde is now reaching a fever pitch.
Javi, not knowing his uncle is the one selling out the gun deals directly to the FBI, plans some revenge. On the next bust, the driver makes a mad dash and the agents who descend on the truck are blown to smithereens. Now Omar's deal with the FBI is all but toast unless he can prove he had nothing to do with the bombing. Omar tells Javi that he plans to retire and that it was Javi's time. For the first time, we really feel how expendable Byrdes are to Omar Navarro because once he's out Javi can do whatever he wants with them.
A New Boss Emerges
Omar finally sits down with the FBI to talk a deal and we all learn what they are really after, an insider in the cartel wars. They don't want Omar to serve jail time or turn in his money. Instead, they want him to run the cartel for five years, in partnership with the FBI. Omar accepts, but everything goes to muck once again as he gets arrested boarding his plane to return to Mexico. An enraged Javi plans to kill Marty, who barely survives to get Javi to meet with the FBI and strike a deal like Omar's. Javi leaves the meeting with more or less impunity from the FBI for the next decade.
On his way out of town, he has one last pit stop to make, the Snell family farm. He kills Darlene and Wyatt, exiting the house to a screaming baby Zeke.
How Javi Sets Up For Ozark: Season 4 Part 2
Things are looking VERY favorable for Javi when the curtains closed on Season 4 Part 1. He's got free reign to do whatever he wants without fear of the US government seeking him out. The "rival" opium dealer Darlene Snell is dead. After Omar Navarro returns to Mexico, I expect the pair to bring even more fight to Marty, Wendy, and family.
Ruth's quest for vengeance against Javi is one of the most exciting things for me to look forward to. The way Ruth was screaming about her desire for revenge was haunting and will be a marquee moment.
Part 2 can't get here soon enough!
Be sure to follow On Tap Sports Net's pop culture team for previews, reviews, and predictions from these shows and more throughout the year.
Follow On Tap Sports Net on social media!