The people have been asking about when GTA 6 would arrive since GTA V came out. After years (and years) of rumors, Rockstar finally confirmed that the game is in the works via press release:
With the unprecedented longevity of GTAV, we know many of you have been asking us about a new entry in the Grand Theft Auto series. With every new project we embark on, our goal is always to significantly move beyond what we have previously delivered — and we are pleased to confirm that active development for the next entry in the Grand Theft Auto series is well underway. We look forward to sharing more as soon as we are ready, so please stay tuned to the Rockstar Newswire for official details.

– Rockstar Newswire – Feb 4, 2022
GTA V will turn nine years old in 2022. The game was first released on the PS3 and Xbox 360 on Sept. 17, 2013, to resounding success. As in, GTA V made over $1B in the first three days. That's more than Avenger's Endgame made! The game moved to the next generation of consoles (PS4/X Box One) in 2014 and will jump to the latest generation (PS5/XSX) in March 2022. I'm told people also play it on PC…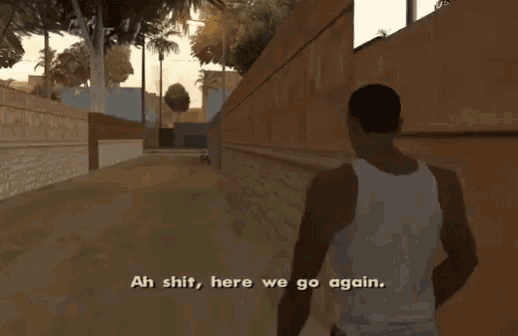 GTA Legacy
GTA V hasn't just existed for the last nine years, it has thrived. The game and its microtransactions are consistently in the most downloaded section of the console store. As a result, Rockstar has made insane money in the last decade. The story mode follows three protagonists and is one of the best ever in a video game.
That being said, the longevity has come from the consistently updated online mode. I remember playing GTA Online the day it launched in October 2013. You were lucky if you made it through to the first cutscene. That didn't stop me and my roommates from moving all our TVs and PS3s to the living room to play online together!
When/Where Could It Take Place?
I think it's telling that the Rockstar team said "the next entry in the Grand Theft Auto series" and not "Grand Theft Auto 6". The main entries in the series take place in the modern-day, but the unnumbered entries (Vice City and San Andreas) took place in the past. This makes me think that our next entry will take place in the past, and in a new location. Maybe a new city based on Chicago?!?
Until Rockstar releases any further details, expect the speculation and rumors to run rampant. I've got an idea for what I think would be the perfect sequel, but we will save that for another day.
Be sure to follow On Tap Sports Net's pop culture team for previews, reviews, and predictions from these shows and more throughout the year.
Follow On Tap Sports Net on social media!