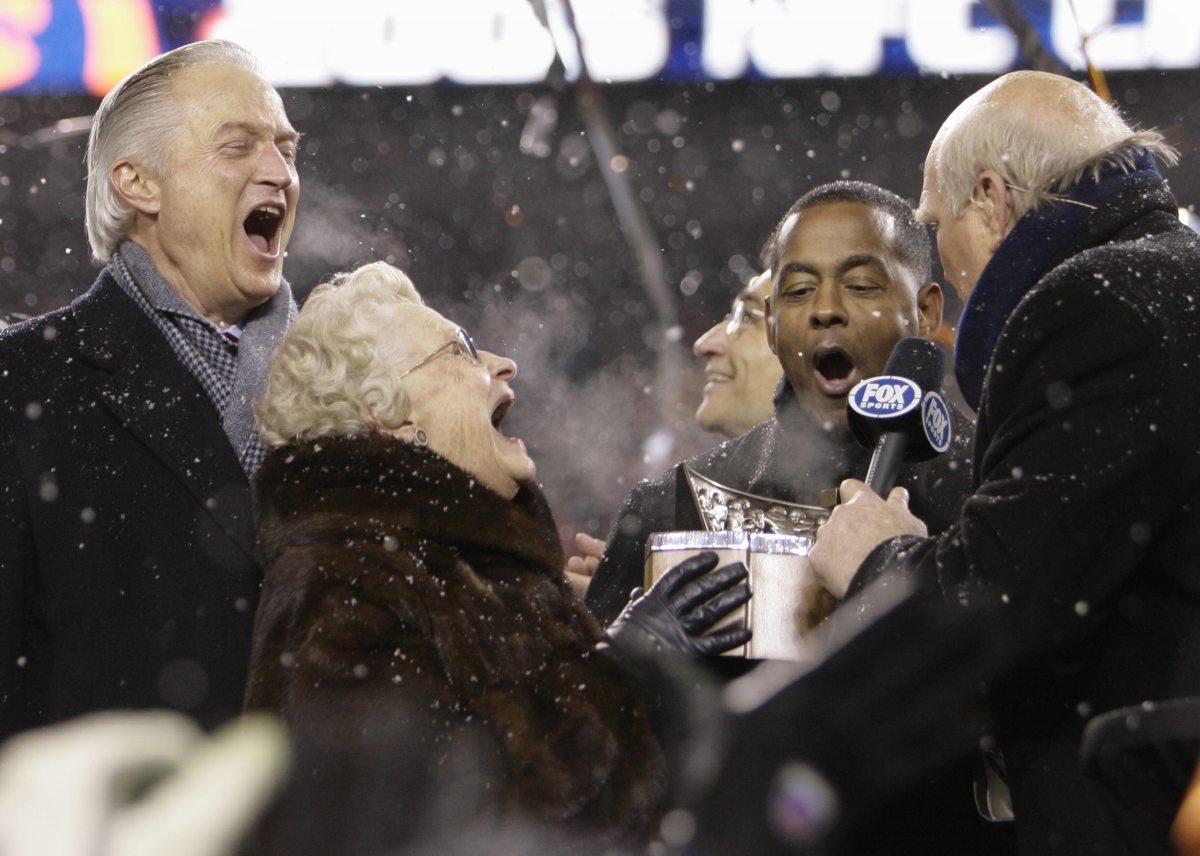 The Chicago Bears sent out an informative email stating they're raising season ticket prices again for the upcoming 2022 season. In the memo, it states that due to the unprecedented ninth home game the Bears will play because of the expanded schedule, ticket prices will go up 6%. The team also states that the packages consist of one preseason game and the following nine regular-season games.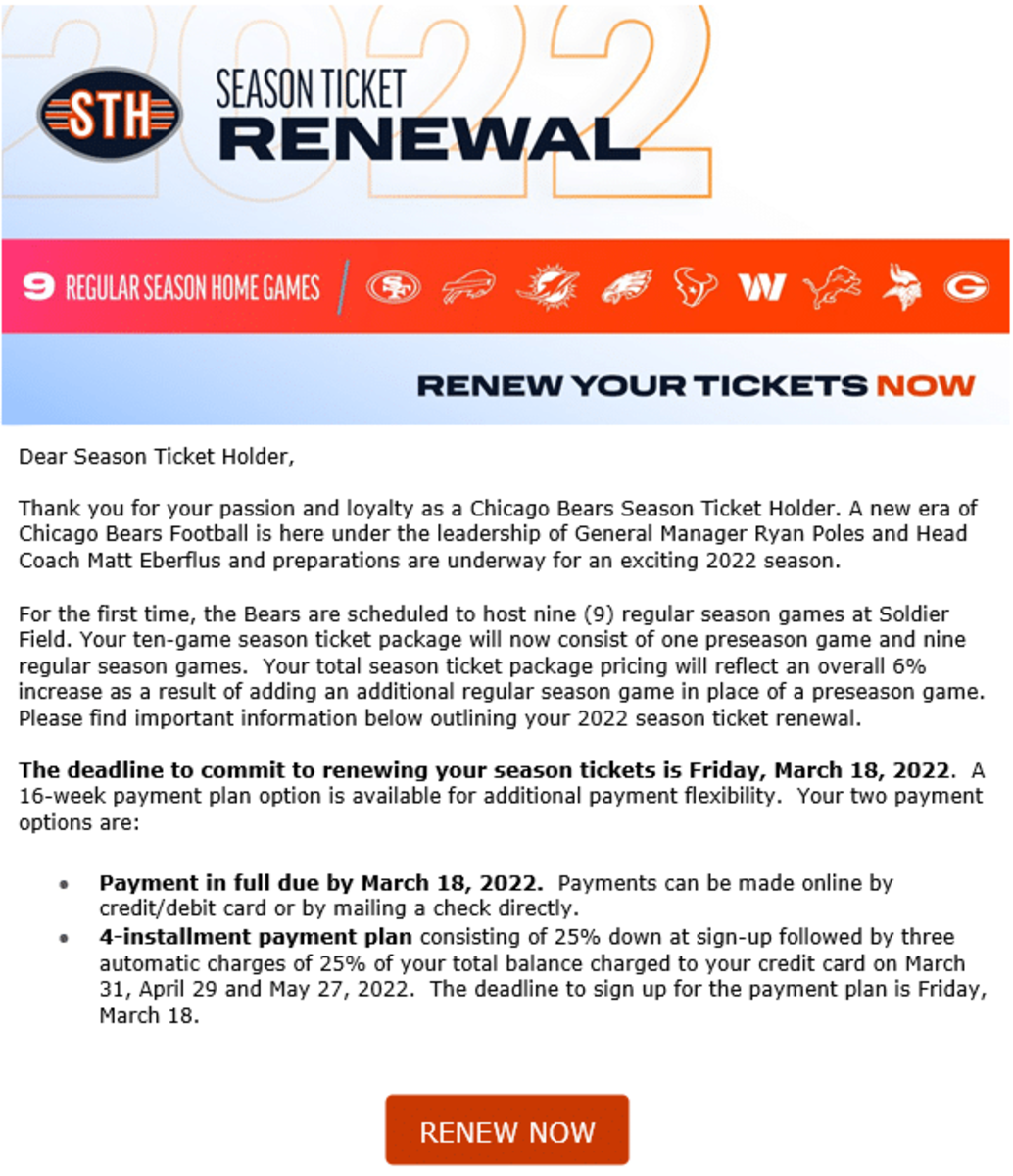 Season Ticket Price Increase and Payments
The deadline to renew season ticket packages is March 18. This, of course, comes with two different options to pay. Fans can pay in full by March 18 or select an installment plan. This consists of a 25% down-payment, followed up by three installments of 25% each.
These payments will be monthly charges and completed by May 27, 2022.
The Chicago Bears have increased their prices regularly over the last few seasons. During the inaugural fanless, pandemic-ridden NFL season in 2020, the Bears raised ticket prices by nearly 4%. Ted Phillips was behind the price increase and announced it in January before the pandemic even hit North America. The increase wasn't received well by fans because the Bears had such an underwhelming 2019 season.
Once the pandemic rules and restrictions were in place and the Bears refused to change the sign-up deadline, however, they gave season ticket holders the option to receive a refund. While the sentiment here had good intentions, the price increase remained and the product on the field flatlined.
The Chicago Bears have once again raised ticket prices and the season ticket holders don't have much of a say in the matter. Whether they choose to renew or not is the burning question.
Follow On Tap Sports Net on social media!