On Thursday, MLB Commissioner Rob Manfred announced a universal designated hitter will be implemented once the lockout ends and baseball returns. While the season is still in question, Chicago Cubs fans can now officially think about the hitters the front office can go after once the MLBPA and MLB come to a compromise.
Regularly having an extra bat in the lineup is a whole new world for National League teams, so here are five potential DH options for the Cubs.
Kyle Schwarber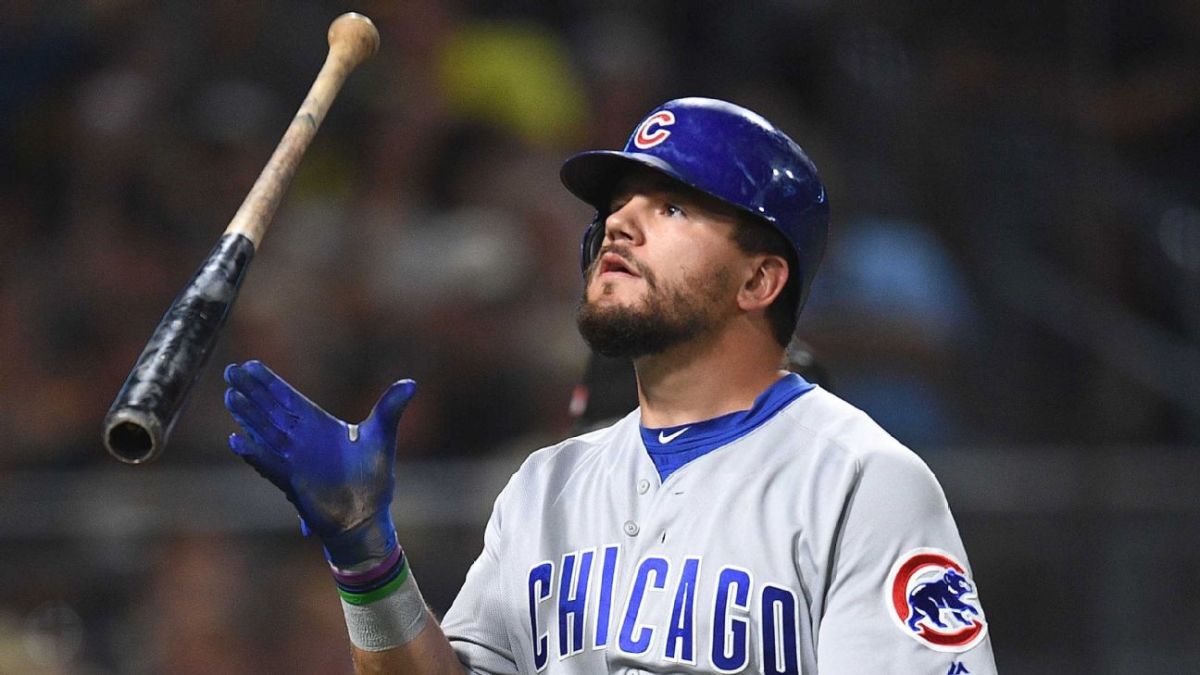 I wrote about Kyle Schwarber's possible return to the Cubs during the postseason when the Red Sox made a deep run that eventually ended in the ALCS.
Now that the DH is coming to the National League, the Cubs have another reason to extend him a contract offer. The North Siders currently lack power from the left side of the plate outside of Ian Happ and perhaps Rafael Ortega.
Schwarber has a much more proven track record, and after a breakout season in 2021, he seems primed for a similar 2022 if he wants to cash in as he enters the prime of his career.
The Cubs could use him as a DH and still platoon him in left field and at first base, too. Yes, even first base, where he played some for the Red Sox. If there was one consistent thing about the Cubs during the Theo Epstein and Jed Hoyer era, they compiled versatile players. The fit makes more sense than it already did before the rule was implemented.
Anthony Rizzo
A few days ago, 670 The Score's Bruce Levine reported the Cubs had 'internal discussions' about offering Anthony Rizzo a contract.
Like Schwarber, the Cubs could platoon Rizzo at first base with Frank Schwindel. As Rizzo has gotten older heading into the back half of his prime, preserving his back should be a major must for the Cubs to consider him a reunion.
As we've discussed, retaining Rizzo would earn a lot of trust back with the fan base. And now with the added DH coming to the NL, it makes even more sense to give this era's Mr. Cub a phone call once the lockout ends.
Jorge Soler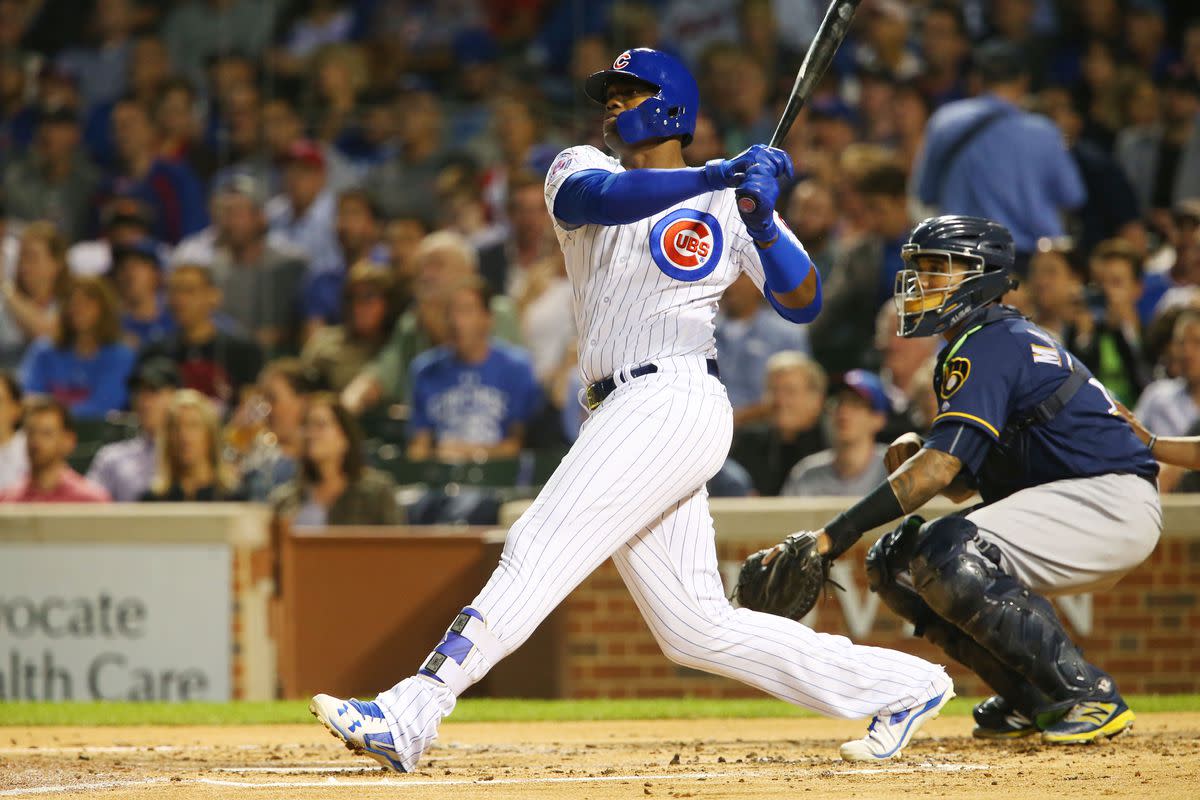 What a move it would be for the Cubs to bring in the reigning World Series Most Valuable Player. When Wade Davis retired, I looked back on the Davis-for-Soler swap and justified why it was a good move for the Cubs. The Cubs traded him because an outfield with a young Schwarber and Soler put them in a bind defensively at the corner spots. That was a driving factor behind the Cubs seeking out Jason Heyward following the 2015 season.
However, that doesn't mean the Cubs shouldn't consider him in free agency now, especially since the DH is coming to the NL.
Back in November, fellow On Tap Sports Net contributor Ron Luce gave his thoughts on why the Cubs should consider Soler this offseason. But he didn't mention the low cost Soler would be for the Cubs. Despite winning the World Series MVP, Soler is coming off a lousy season, posting a -0.3 bWAR in 2021.
Remember, the Cubs are not ready to contend for a World Series yet, or at least it doesn't seem so, even with the addition of starting pitcher Marcus Stroman.
Soler could potentially serve as a solid bridge option while outfield prospects ripen further down on the farm for the next two or three seasons. His market value is likely to be less than that of both Rizzo and Schwarber.
In my opinion, the Cubs still need a lot of improvement on the pitching side. If they went after Soler, they could still make necessary moves in the pitching department. Nonetheless, the Cubs still have plenty of money to work with, and being one of the more valuable franchises in baseball should not stop them from spending on top-tier talent.
Daniel Vogelbach
Yes, another former Cubs prospect is on this list. Daniel Vogelbach makes as much sense for the North Siders now as trading him for Mike Montgomery did in 2016.
Vogelbach never had a spot on the Cubs roster because Rizzo was never losing his starting role at first base. But now that a DH spot is available, it opens up a place for the power lefty.
However, he spent all of last season with Milwaukee, playing in only 93 games. He hit just .219 and finished with a slugging percentage below .400 in an underwhelming season that yielded only nine home runs. That's not good. Actually, it's terrible, especially for a player whose value comes from his offense.
So why should the Cubs consider him? Coming through the Cubs system, he would have familiarity with the organization. Let's not forget Vogelbach was an All-Star in 2019, a season that saw him hit 30 homers and post a .780 OPS.
At just 29 years old, 2022 will be a crucial season for Vogelbach if he wants to stay in the big leagues. The Cubs have shown time and time again a proclivity to target low-cost, high-reward players. Vogelbach would fit that bill and could potentially earn a multi-year deal from the Cubs leading into 2023 and beyond if he proves his worth.
Nick Castellanos
At this point, landing Castellanos seems like a pipe dream, but the DH allows the Cubs to add a player like him and not worry about the long-term effects on defense.
He's already a subpar defensive player, but much like Schwarber's potential fit, the ability to platoon him in right field and at DH is enticing. Given the Cubs' crowded outfield situation, this scenario would not only provide depth but also the ability to pick from Clint Frazier, Jason Heyward, and Castellanos to man the corner spots every day.
However, Castellanos seems to want a long-term deal, and I'm not sure the Cubs are interested in going that route with many questions still to be answered.
Wait And See
Only time will tell what the Cubs end up doing, but until the lockout ends we are forced to sit here and speculate. MLB adopting the universal DH in 2022 opens the door for a number of possibilities, and the Chicago Cubs should be in on at least one of the aforementioned big bats.
Follow On Tap Sports Net on social media!