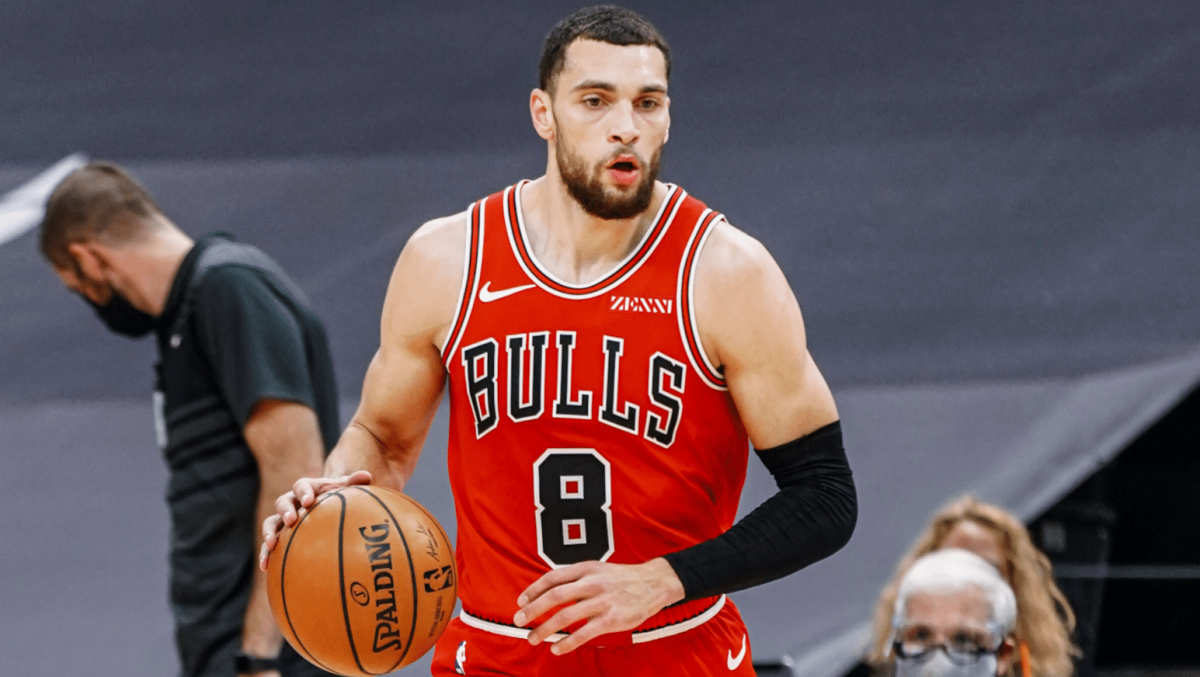 The Chicago Bulls have announced that All-Star guard Zach LaVine will miss tonight's contest vs. the Oklahoma City Thunder.
The Bulls are currently preparing to play their second game in as many days. Last night, the Bulls defeated the Minnesota Timberwolves in exciting fashion at the United Center. Though they may have won the game, Zach LaVine seemed to struggle. He scored 12 points on 14 shots, a total well below his season average of 24.6 PPG. He also turned the ball over four times in 37 minutes of play.
Zach LaVine has been dealing with back spasms and left knee soreness as of late. Head coach Billy Donovan said LaVine is day-to-day for the time being. Hopefully, he will be ready to go on Monday when the Bulls host the San Antonio Spurs.
RELATED: Derrick Jones Jr. Available for Bulls vs. Thunder
Follow On Tap Sports Net on social media!