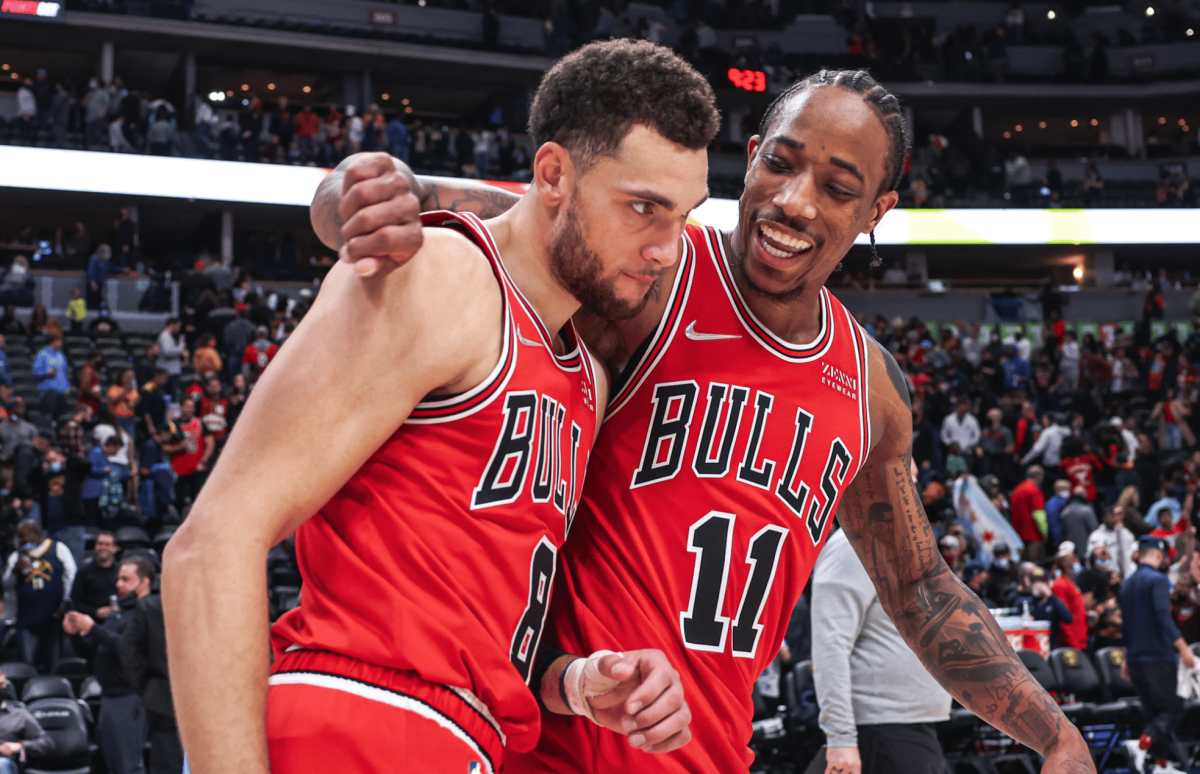 Chicago Bulls All-Star guard DeMar DeRozan watched last night's Super Bowl with Zach LaVine. DeRozan talked about how amazing it was to see artists he grew up on and that is from his area in Compton on the main stage.
DeRozan also fielded questions regarding his teammate and fellow All-Star. He said he knows LaVine wants to be playing out on the court, but he has to take care of his body before he does that. LaVine has been battling a left knee injury for a month now, so he will fly to Los Angeles to see a specialist. That discomfort, which also brought on back spasms, has caused LaVine to miss eight of the Bulls' last 17 games.
DeMar DeRozan knows the trials and tribulations of a long season. He also knows the Bulls' goal is to get into the postseason and make some noise. Without Zach LaVine, that will be a difficult task. But DeRozan's leadership in telling LaVine to take care of himself is what this Bulls team has been missing for years. Hopefully, LaVine listens to the advice his teammate is giving here and can get back to full health sooner rather than later.
Follow On Tap Sports Net on social media!