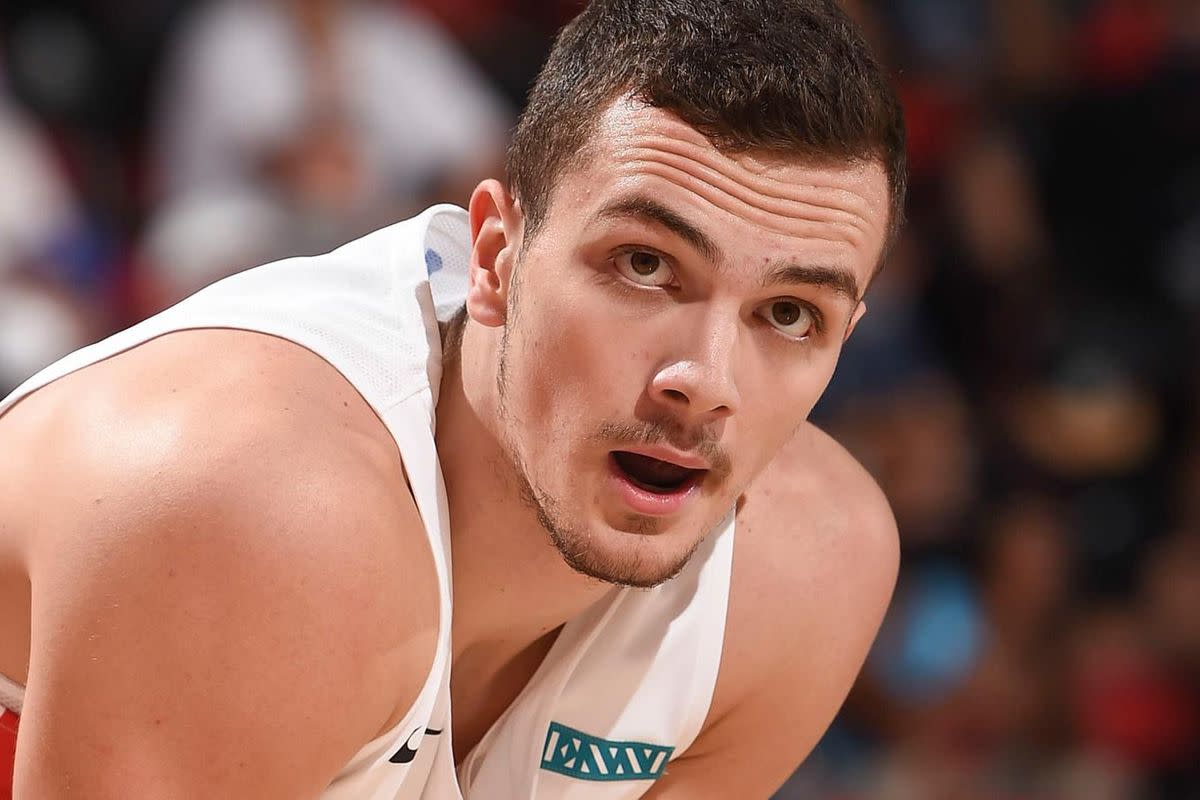 As a piece of news out of left field, the Chicago Bulls have recalled center Marko Simonovic from the Windy City Bulls of the G League. The move comes as a bit of a surprise considering the state of the roster.
Simonovic is averaging 16.4 PPG, 10.7 RPG, and 2.2 APG at the G League level. Despite the incredibly strong start to his G League career, Simonovic hasn't seen much time at the NBA level. In just nine games with the Bulls, compared to 13 with Windy City, Simonovic is averaging 1.9 PPG and 1.1 RPG in just 3.9 minutes per game. Perhaps this next stint with the Bulls will allow him to play some heavier minutes.
Simonovic was a second-round selection from Europe in the 2020 NBA Draft. Simonovic was the second selection made by the Bulls' new regime along with Patrick Williams in their first draft in Chicago. Now, Simonovic might have a chance to prove said regime right with another chance at the NBA level.
The Bulls welcome the Sacramento Kings to the United Center on Wednesday night. Wednesday's tilt is the last game before the NBA All-Star Weekend. The team then continues their home stand following the All-Star festivities.
Follow On Tap Sports Net on social media!