There are a lot of hits that come to streaming services like Netflix that immediately grab the audience by the throat and scream "BINGE ME!" Admittedly, I was skeptical about 'Inventing Anna' on Netflix. The series started a bit slow for me but I was completely hooked by the third episode. This series is based on the true story of a real con-woman who brought a financial plague with her from Germany to New York.
Inventing Anna Plot
Anna Sorokin, who used the alias Anna Delvey, wormed her way into Instagram fame by pretending to be a German heiress. She gained immense popularity including showcasing her courtroom outfits on an Instagram page of its own. She came to New York with the goal of creating an art foundation. But she wanted to do so without her father's money.
Inventing Anna tells the story of how Anna came to the United States and what she did in her time here. In flashback form, the show tells where Anna spent her time and how she avoided paying for nearly all of it. It then dives into the friendships she made along the way and how she conned those "friends" into believing everything. Anna lived a lavish lifestyle while avoiding payment with wit above all.
This series also tells the story of Vivian Kent, the journalist who piles together details to write an article about Anna. The back-and-forth between the two stories meshes well. This molds a singular narrative that derives from the insanity Anna thought she could get away with.
Perfect Casting
Julia Garner, better known as Ruth from Ozark, plays Anna Delvey and does so superbly. Her acting is top-notch, minus the goofy accent but I digress. Garner does an incredible job and really brings a creepy vibe to the character. She's a light, mostly soft, and delusional character that Garner brings life to in a fascinating way.
Anna Chlumsky plays Vivian Kent very well. The journalist and mother-to-be has a daunting task in front of her. She battles through her own adversity as she strives to publish a story worth telling and fights the demons that come with investigative journalism.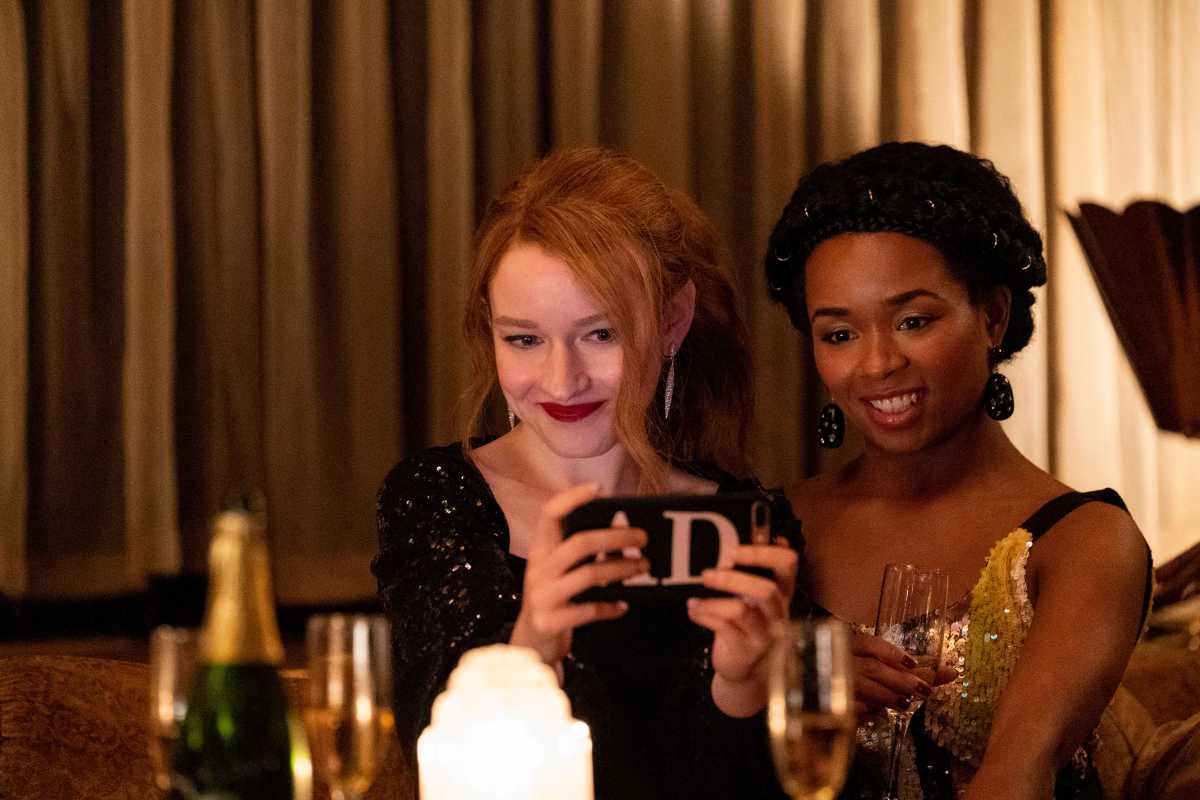 The rest of the cast is great, but I would be remiss if I didn't bring up Alexis Floyd. She plays Neff, a concierge at a hotel Anna Delvey has a particularly long stay in. She brings a spark to every scene. Not only is she fun and witty but she adds a vibe unmatched throughout the rest of the series.
Conclusion
Inventing Anna is absolutely worth spending nine episodes on. It's completely captivating once the scene is set. This series has the potential to be 2022's 'Tiger King' and have the entire world talking about it. Being based on a true story, that recently happened several years ago, adds a nice extra spice.
The series can only be found on Netflix and shouldn't be missed whatsoever.
Be sure to follow On Tap Sports Net's pop culture team for previews, reviews, and predictions from these shows and more throughout the year.
Follow On Tap Sports Net on social media!