The fantastic YouTube series 1920 Football Drive is back and the Chicago Bears have a lot of catching up to do. The first episode this year profiles the Bears' hiring process of GM Ryan Poles and head coach Matt Eberflus.
1920 Football Drive Spotlight
Ryan Poles' Rise to the Chicago Bears
The Bears' general manager has a wonderful background in the NFL. He's seen the chase of greatness and the feeling of relief once it's achieved. 1920 Football Drive gives a brief glimpse of Poles' rise to the position he's in now. It also shows his mindset in hiring Matt Eberflus.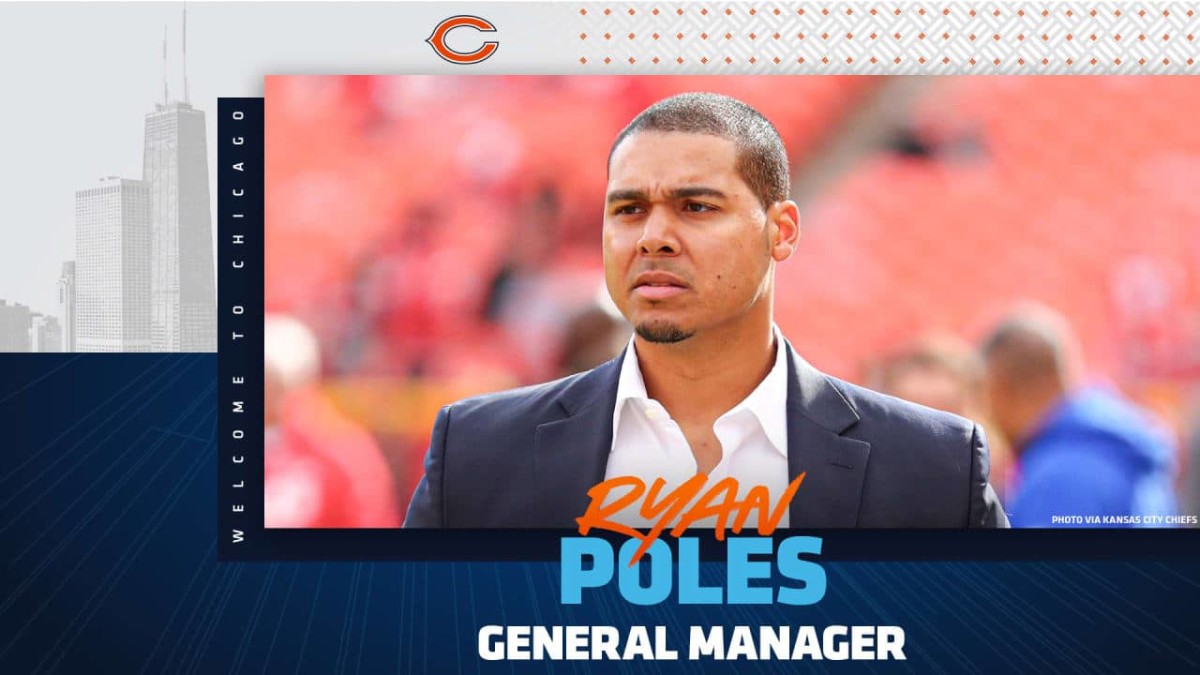 Poles describes how he wants to build a tough, violent, and fast Chicago Bears team. Being a former offensive lineman, Poles has a unique perspective on how to bring this franchise back from "Football Hell".
Matt Eberflus: A New Chapter
"Here I sit, a lifelong dream to be the head football coach of the Chicago Bears… When I told my mother, I couldn't even say it: 'I'm the head football coach of the…'"

– Matt Eberflus on becoming the Chicago Bears' head coach
Then the series turns toward the head coach. The Bears hired Matt Eberflus so quickly after Ryan Poles became the GM, that some people questioned it. 1920 Football Drive shows the raw side of Eberflus' character and how passionate this man is.
When Tony Medlin, the Bears' head equipment manager, gives Matt a special hat, it really shows pride. The Bears are historic. Being involved at any level of this organization is unique in the NFL. Win or lose, the Bears still have a life radiating from their presence and that's seriously palpable at this moment.
A lot has happened since the Bears' season ended, but this is only the beginning. To feel the excitement yourself, head over to the Chicago Bears' YouTube channel to watch the rest of 1920 Football Drive.
Follow On Tap Sports Net on social media!