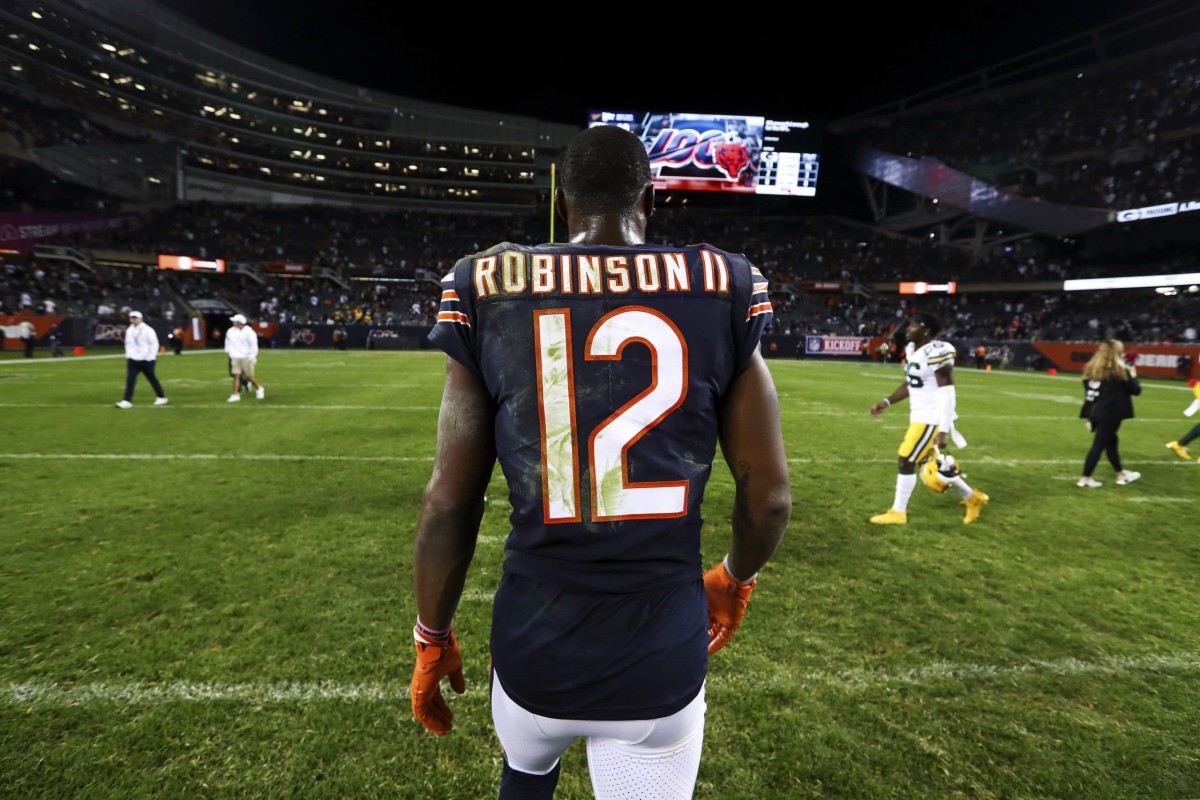 It has been a whirlwind of a 2021 season for the Chicago Bears and receiver Allen Robinson. After being tagged with the franchise tag in 2021, the Bears and Robinson had a severe falling out by season's end. Rather than trying to reconcile with the Pro-Bowl receiver, the new regime in Chicago will let him test free agency and hit the open market.
In 2021, the Bears under-utilized Robinson in their offense. After back-to-back 1,000-yard seasons, Robinson's targets dropped from the 150s all the way down to just 66 in 2021. That is an unusual drop for a player as solid as Robinson. There were reports that Robinson was purposely being phased out of the gameplan to avoid commanding a high salary from the Bears. That said, that will never be confirmed or denied by the old regime. Now, Robinson has earned an opportunity to go somewhere he will be used and appreciated this offseason.
The Bears have a lot of work to do. The receiving room is incomplete outside of Darnell Mooney. The offensive line needs a facelift. Hell, even the secondary on the defensive side could use reinforcements. There are a number of holes the team needs to fill. Ryan Poles has his work cut out for him. With Robinson's exit, the Bears are supposedly interested in Marquez Valdes-Scantling. It appears the Bears want to fill the receiving room with depth rather than splurge on a high-cost receiver.
This will be an important first offseason for Poles and company. As March wears on, the rumors, excitement, and speculation will only build heading into Spring.
Follow On Tap Sports Net on social media!