I was pretty shocked when the news came across my Twitter feed. The Washington Commanders traded for Indianapolis Colts' quarterback Carson Wentz. There are a lot of quarterbacks available, so this pre-NFL free agency move was a little puzzling. It became even odder when the news came out that Washington was going to pay Wentz the full $28 million owed to him. These dollars are going to affect how the Commanders navigate free agency and the Bears could take advantage of that.
Washington Commanders Free Agents
Washington has a plethora of free agents like every other team in the NFL. There are 11 players under the age of 28 listed below.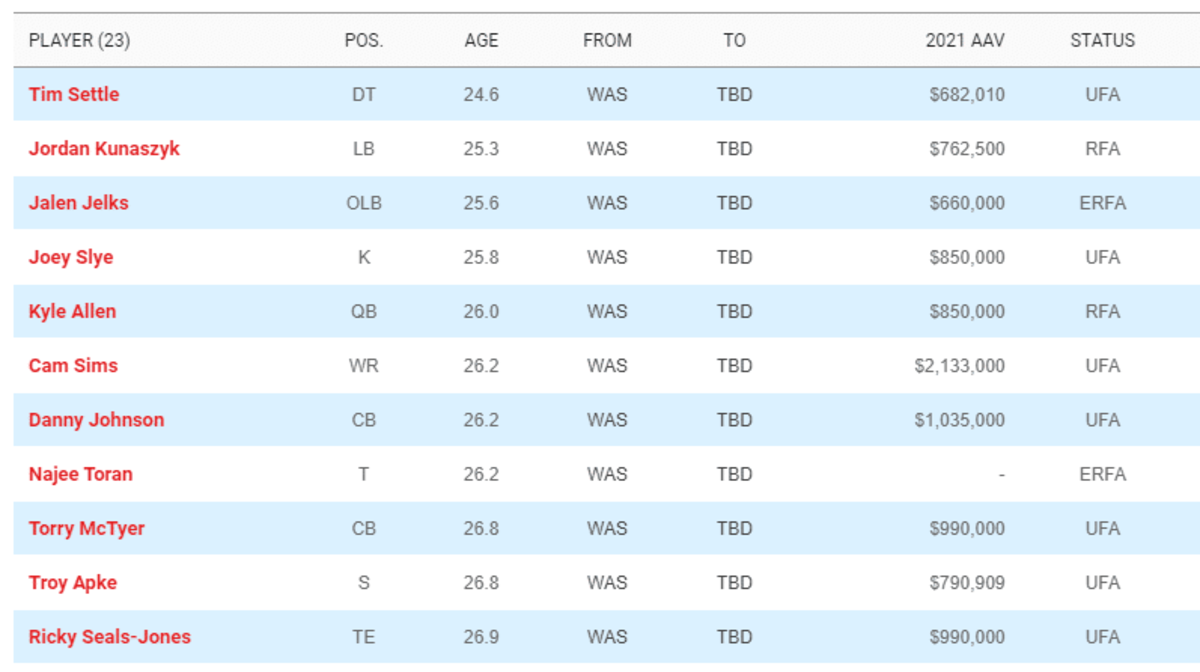 The Chicago Bears don't currently need a backup quarterback, so Kyle Allen is irrelevant. But there are three free agents that jump off the page to me that the Bears could pursue.
Troy Apke – S
Tim Settle – DT
Cam Sims – WR
Washington drafted Troy Apke in the fourth round of the 2018 NFL Draft. He's played in 50 games, recorded one interception and one fumble recovery, and has 68 total tackles. As a non-starter, the numbers speak for themselves. But since his rookie season, Apke only missed one game.
In that same 2018 NFL Draft, Washington took Tim Settle in the fifth round. He's 6-foot-3 and weighs over 300 lbs. Settle has the size to fill up the middle of a defensive line and could provide the Bears some depth at the position. He's another non-starter, but he has seven sacks in his four years with Washington and over 50 total tackles.
Finally, the 6-foot-5 wide receiver from Alabama, Cam Sims. He only played in 38 games with Washington over four years but he caught over 66% of his targets. Sims split his snaps between offense and special teams, but his large frame could benefit Justin Fields. Adding him to the mix could give Fields a large target to replace Allen Robinson.
Follow On Tap Sports Net on social media!