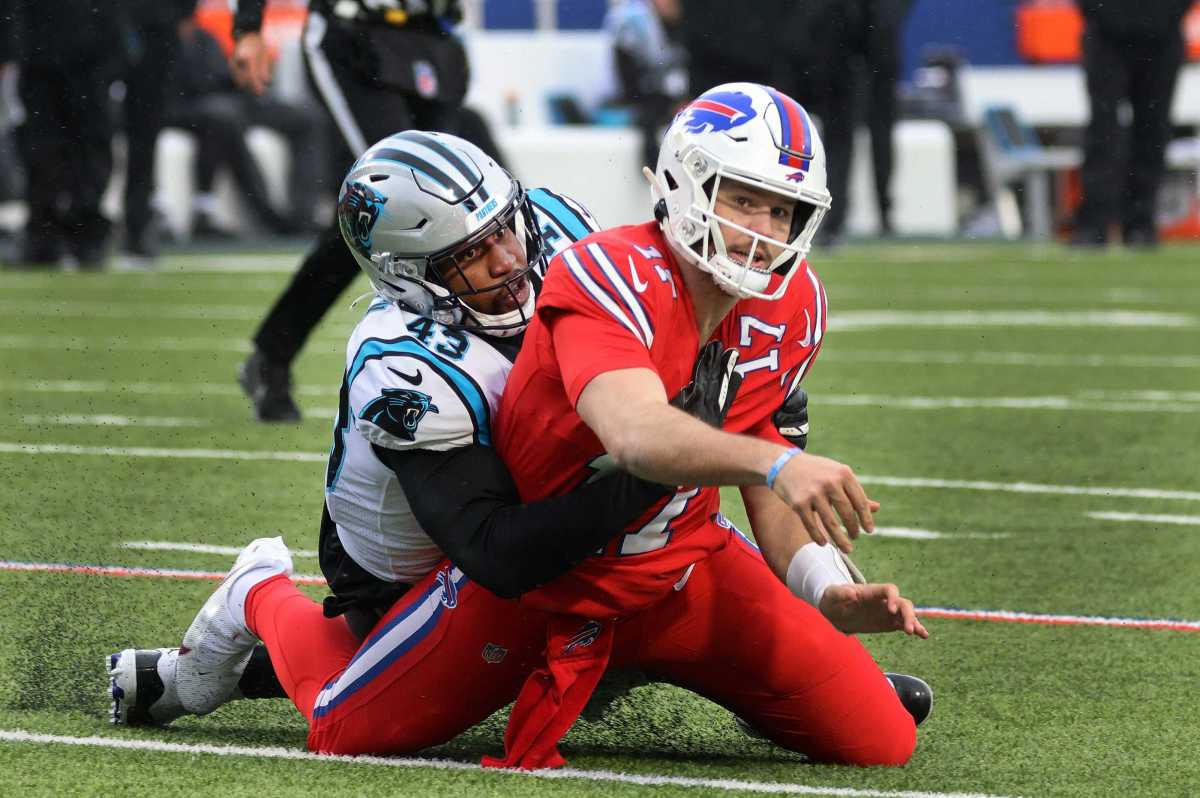 Yesterday, Chicago Bears' GM Ryan Poles shocked the NFL world when he traded Khalil Mack to the Los Angeles Chargers. The Bears received draft picks in return and got some of Mack's salary off their books. But now, Chicago has to replace him and that's easier said than done. Filling the void of his 36 sacks in four seasons with the Bears will be a tough task, but they can replace him with one of these three free agents.
Can Bears Replace Khalil Mack With Free Agents?
Ideally, Mack would have led the Bears to a championship, showing the world how dominant a defensive player he was. We just saw Aaron Donald take over the fourth quarter of the Super Bowl to solidify the Rams' championship. That was never going to happen in Chicago while Mack was in his prime. The draft pick compensation is worth it. The Bears need youth and bodies in many positions on both sides of the ball, and free agency is where they could find an edge rusher.
Nicholas Morrow – OLB
Nicholas Morrow, formerly of the Raiders, is an unrestricted free agent. His previous contract earned him over $4.5 million in 2021, so he would be a cheap option for the Bears. He's only 26 years old but he did miss the 2021 season with an ankle injury.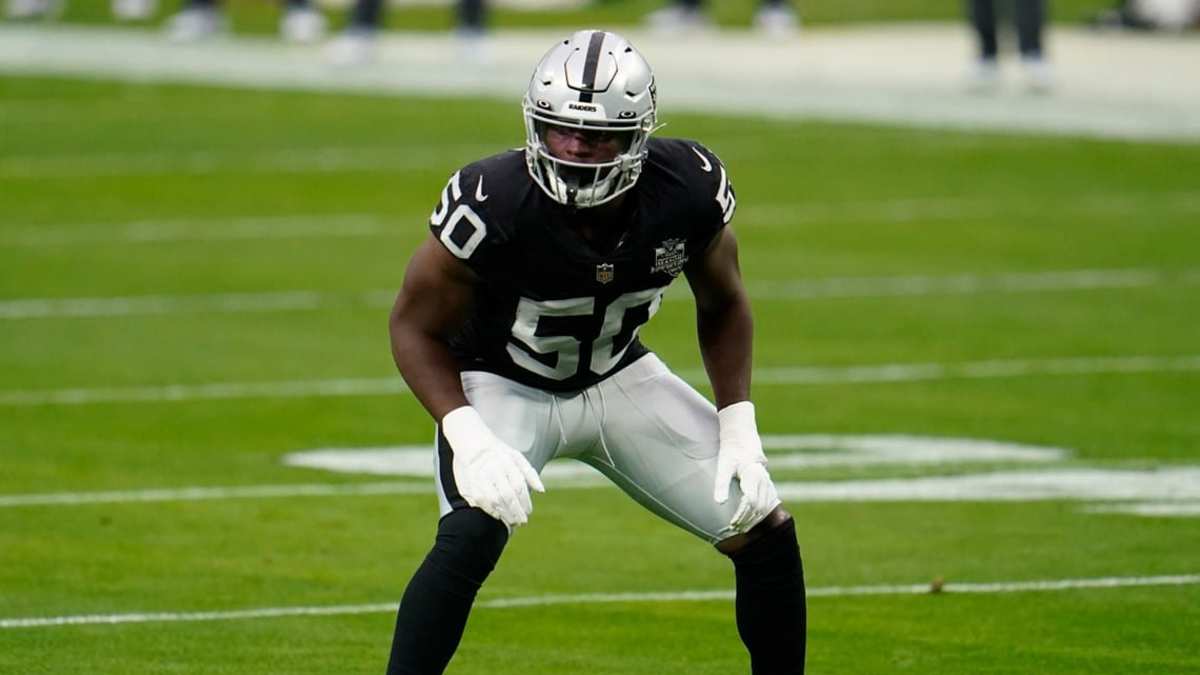 Prior to that injury, Morrow played in 62 games for the Raiders, recording 185 solo tackles and four sacks. He started 11 games in 2020 and had the best output of his career. Missing the entirety of the 2021 NFL season hurts his resume, but he's still young enough to warrant another chance and he should be cheap enough to gamble on.
The Raiders' defensive coordinator at the time of Nicholas Morrow's contract extension in 2021, Paul Guenther, had high praise for him:
"He can see formations and plays before they happen… he's a great communicator, setting fronts and pressure. He's only going to get better."

– Raiders' DC Paul Guenther
Haason Reddick – OLB
Coming off a great season in Carolina with 11 sacks and two forced fumbles, Haason Reddick is a hot commodity in the free-agent market. Before signing with the Panthers, he had nine forced fumbles and 20 sacks with the Arizona Cardinals and has only missed one game in his NFL career.
He's only 27 years old and made $6 million last season, but his market value is around the $15 million mark. Haason Reddick is a more expensive option if the Bears want to replace Khalil Mack but he's worth every penny.
Derek Barnett – DE
Khalil Mack has the versatility to drop back in coverage when required to. But that's not where he shined the most. His biggest skills are rushing the passer and being disruptive. That's exactly why Derek Barnett could be a good fit with the Bears. At only 25 years old, Barnett's played in 62 games and recorded 21.5 sacks in his career.
He has 95 solo tackles, 36 tackles for loss, and exactly ZERO passes defended. Derek Barnett is definitely a bull-rusher with a 6-foot-3, 260 lb frame. He can add some violence and belligerence to this Chicago Bears' defensive line. He's had issues with penalties in the past, so that is certainly a concern, but he could use a fresh start away from Philidelphia. The Bears could spend more than $5 million on Barnett, which is higher than his AAV in 2021.
Follow On Tap Sports Net on social media!