Patrick Kane's NHL career is full of milestones. He's a three-time Stanley Cup Champion and four-time All-Star with Conn Smythe, Hart, Art Ross, and Calder Trophies on his mantle as well. On Saturday night, he added a significant team-specific achievement to his resume. Kane passed Bobby Hull to become the Chicago Blackhawks' second-leading point scorer in franchise history on an assist in the second period against the Ottawa Senators.
Showtime's 1,154 points trail only Stan Mikita, who tops the list with 1,467. Kane claimed second place at 33 years old, so he certainly has a chance to surpass Mikita in the coming years. He will need a new contract from the Blackhawks to make it happen, but that seems very likely in the near future.
Kane recently said he wants to finish his career with the only NHL team he's known. And that statement came just one day after new general manager Kyle Davidson announced the Blackhawks will undergo a rebuild. Davidson intends to keep Kane and fellow franchise cornerstone Jonathan Toews in the loop going forward, so it's probable those discussions will involve a new contract for No. 88.
Already a Chicago hockey legend, Patrick Kane added to his Hall of Fame resume with tonight's milestone. When his playing days are over, he will likely go down as the greatest Blackhawks player of all time.
Until then, Chicago Blackhawks fans should enjoy the ride.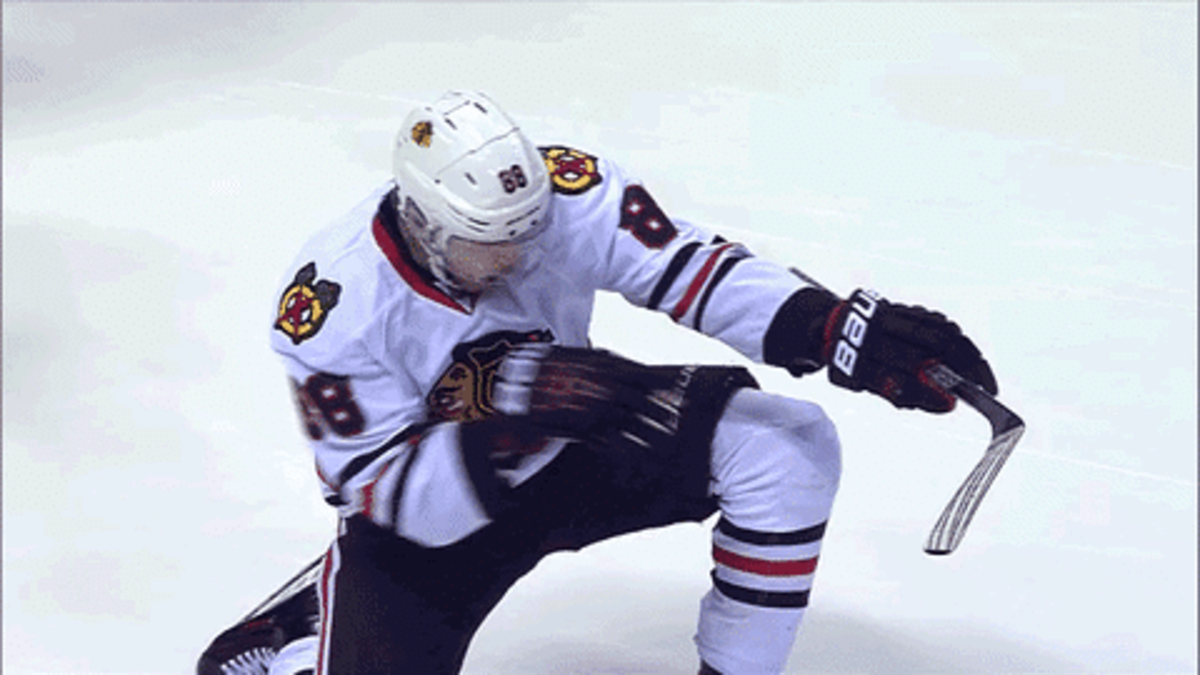 Follow On Tap Sports Net on social media!