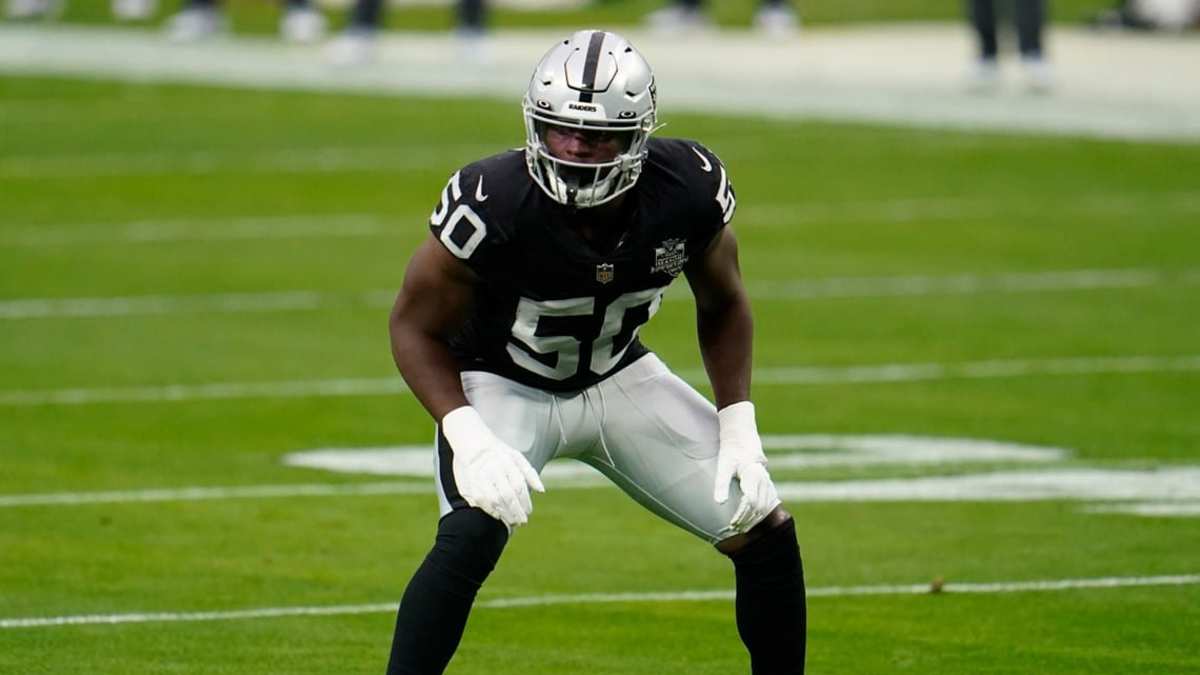 After a week of subtracting from the roster, the Bears finally started to add. According to ESPN's Jeremy Fowler, on Tuesday night, the Chicago Bears signed linebacker Nicholas Morrow.
Nicholas Morrow is an outside linebacker. He spent the last four seasons with the Raiders. He was an unrestricted free agent and made over $4 million in his previous contract. The details of his reported signing with the Bears haven't been divulged at this time.
Morrow fits well next to Roquan Smith. Since the Bears' defense is changing under head coach Matt Eberflus, a change in defensive personnel is expected. Since Morrow is one of several defensive players emigrating from the Las Vegas Raiders, a change of scenery could be exactly what he needs for a fresh start.
Nicholas Morrow had a great 2020 season but he missed all of last year with an ankle injury. During the 14 games he played in the 2020 season, Morrow had 62 solo tackles and three sacks. That was his career-best season. Hopefully, Nicholas Morrow reaches a new level with the Chicago Bears and surely takes this defense with him.
RELATED: The Chicago Bears solidify the Tampa 2 defense with this crucial three-technique DT.
Follow On Tap Sports Net on social media!