The latest piece of Michael Jordan memorabilia to hit the market is one of his smoked cigars. The cigar came with a picture of the Chicago Bulls legend using it. When the auction began on Lelands, the opening bid was $500. At the completion of the bid, the winner paid $1,558.50.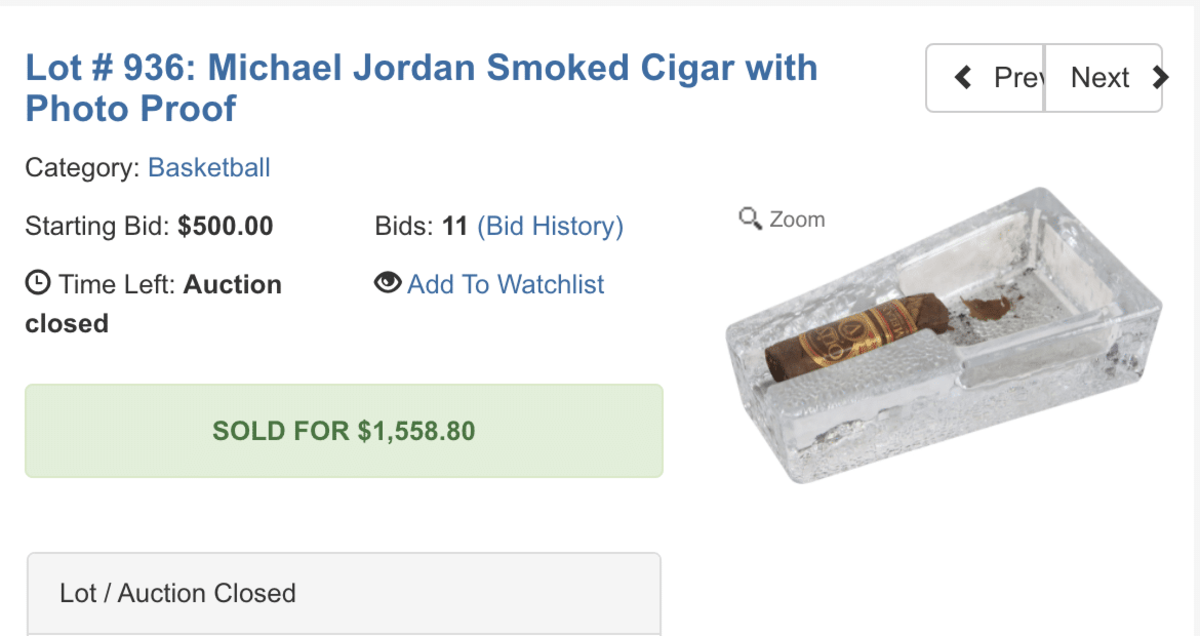 Ever since The Last Dance aired on ESPN, Michael Jordan items have been a hot commodity. Since then, other Jordan items have sold for well over six figures, but a used cigar has to be the most exotic.
It isn't an average cigar that anyone could enjoy. It's a partially smoked one, ashes and all, for display purposes. Furthermore, the lone piece of authentication is a picture of Jordan smoking it. Still, someone paid over a grand and a half for it.
This just proves that Michael Jordan fans will a lot of money for almost anything related to his Airness. Which obscure Jordan-related item will hit the market next?
Follow On Tap Sports Net on social media!