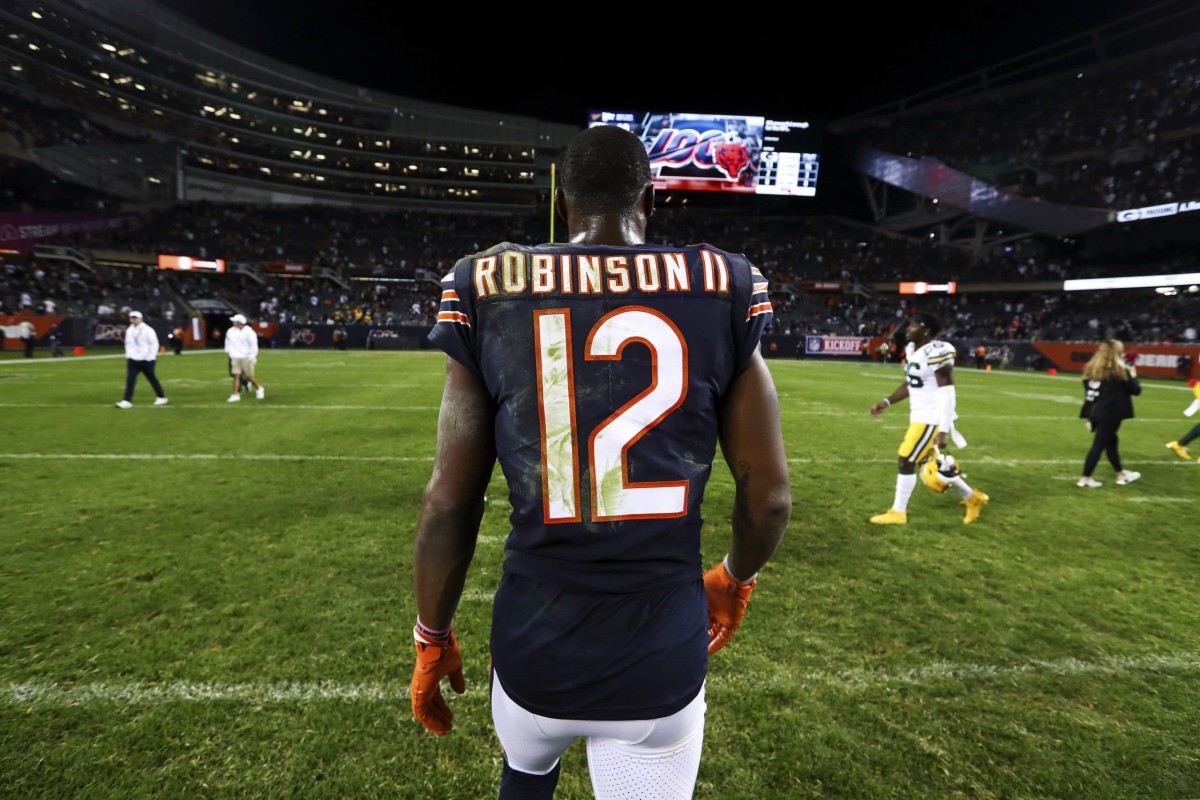 It was only a matter of time before Chicago Bears WR Allen Robinson found what he was looking for: a new team in contention and a hefty payday. The former Bears receiver has finally found a new NFL organization and it's the reigning champion Los Angeles Rams. According to Tom Pelissero of the NFL Network, the Rams are signing Robinson to a three-year deal.
The Rams are giving Robinson $46.5 million over three years and $30.7 million of that contract is fully guaranteed. He will join Cooper Kupp and potentially Odell Beckham Jr. as well. They could become the best receiving trio the NFL has ever seen.
Allen Robinson was Expected to Leave the Chicago Bears
For months, those around the NFL knew Allen Robinson was not going to play in Chicago after the 2021 season. After playing on the franchise tag and being very adamant that he wouldn't do it again, Robinson sought a better contract.
Robinson played in four seasons with the Chicago Bears. He only played the full schedule twice, but he managed to catch 293 of his 465 targets. He recorded over 3,500 receiving yards and 18 touchdowns.
The 2020 season was his best in Chicago. He caught 102 balls for over 1,200 yards and scored six times.
Follow On Tap Sports Net on social media!