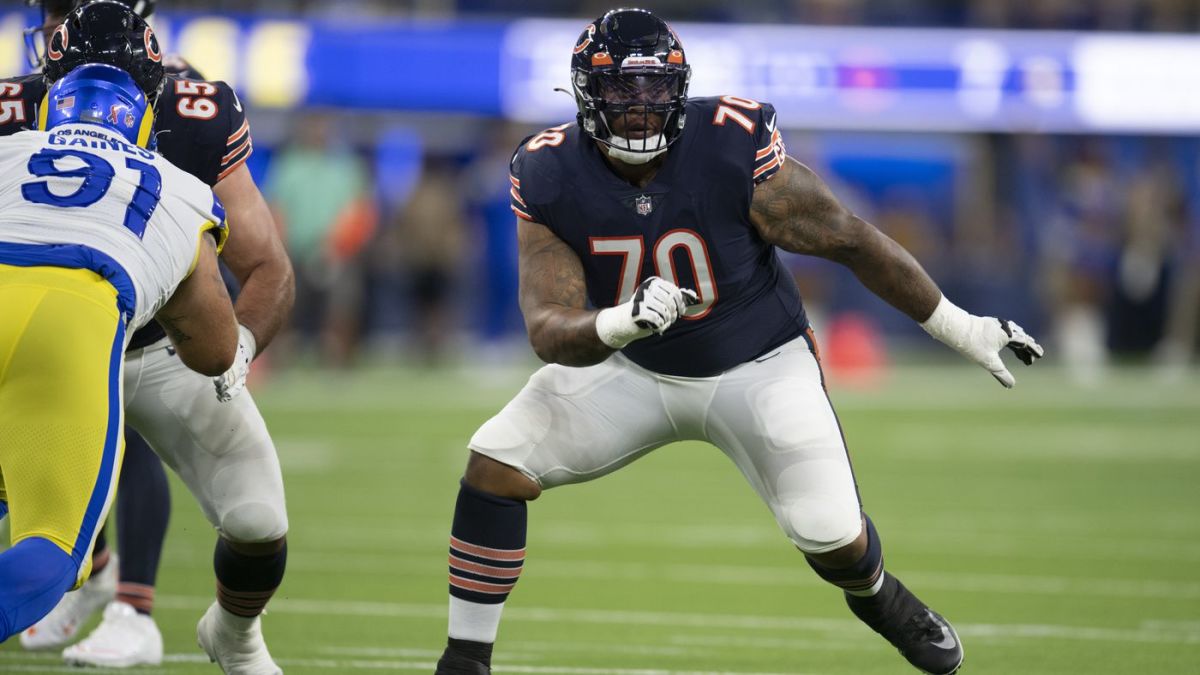 The Chicago Bears roster reconstruction continues with more free agents moving on. Offensive linemen Alex Bars and Elijah Wilkinson are leaving the Bears. Bars is joining the Las Vegas Raiders and Wilkinson is signing with the Atlanta Falcons.
Multi-Tool OL Alex Bars
During his time with the Chicago Bears, Alex Bars played multiple positions across the offensive line. The 6-foot-5, 330-pound lineman played three years in the NFL, all with the Bears.
He performed in 38 games over those three years. But in spite of playing all 17 games in 2021, Bars only took part in eight percent of the Bears' offensive snaps. The Bears did not offer Bars a new deal while he was a restricted free agent, making him an unrestricted free agent. He will join another former Bears lineman, Bilal Nichols in Las Vegas.
Elijah Wilkinson
In 2021, Elijah Wilkinson had a rough year. In his only season with the Chicago Bears, he played in 13 games and sixteen percent of their offensive snaps. Wilkinson battled through injuries and landed on the COVID-19 reserve list as well. Wilkinson joins former Bears' GM Ryan Pace in Atlanta. The Falcons are signing him to a one-year deal.
Follow On Tap Sports Net on social media!