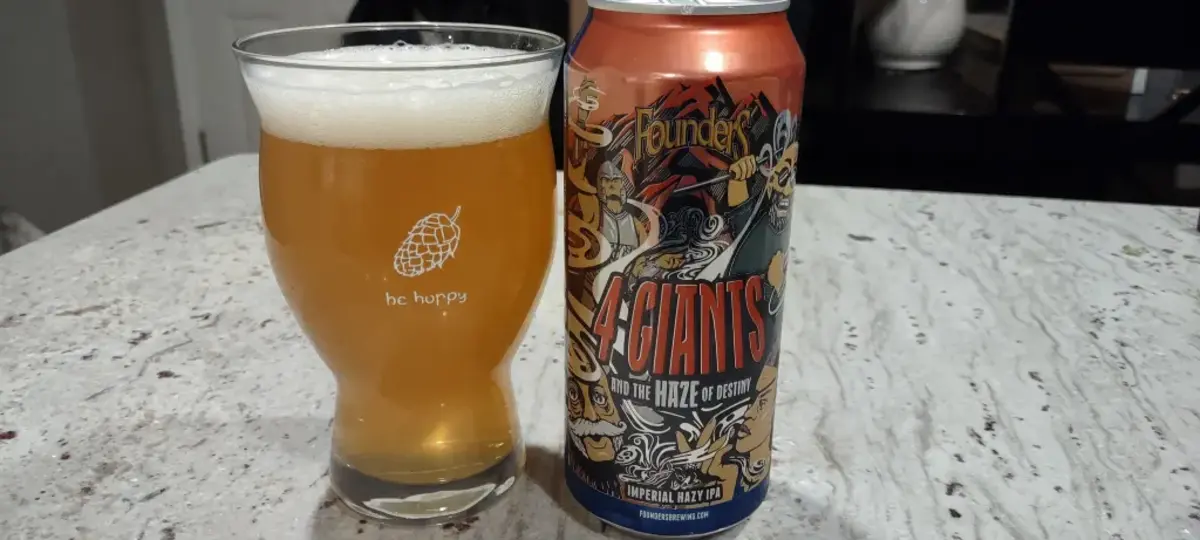 This is one I was excited to find at Binny's. I was a big fan of the original Founders' 4 Giants, which I reviewed on two separate occasions. You can the latest installment here. Back to today's brew, I also love the name on this one: 4 Giants AND THE HAZE OF DESTINY. It makes me want to yell it out loud.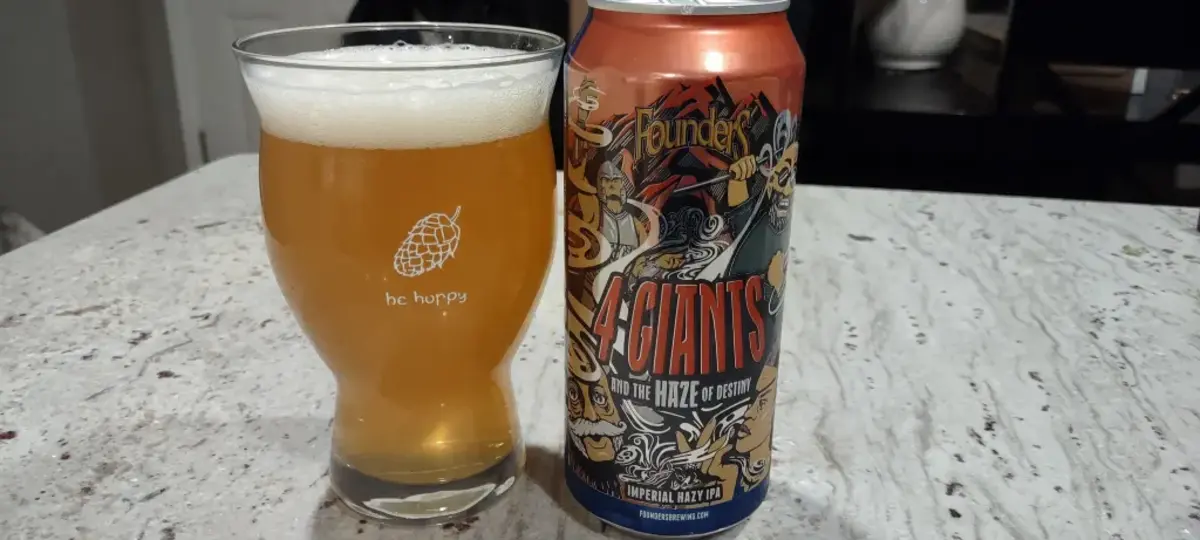 4 Giants AND THE HAZE OF DESTINY is another great-looking and great-tasting beer from Founders. This variation does taste very similar to the original 4 Giants, but it's a hazy version of it. It still has a strong bitter pine flavor, but with a more tropical finish.
This Imperial Hazy IPA is listed at 8.4% ABV, which is slightly lower than the original's 9.2%. Even at 8.4%, it is still on the higher end of ABVs when it comes to an IPA. The brew comes in a four-pack for only $10.99, so there's definitely good value here if you are looking to try it out. Last time I checked, there are still a bunch left at Binny's so it should still be easy to get your hands on.
Happy Drinking!
🍻 Click here for more beer reviews from On Tap Sports Net 🍻
Follow On Tap Sports Net on social media!