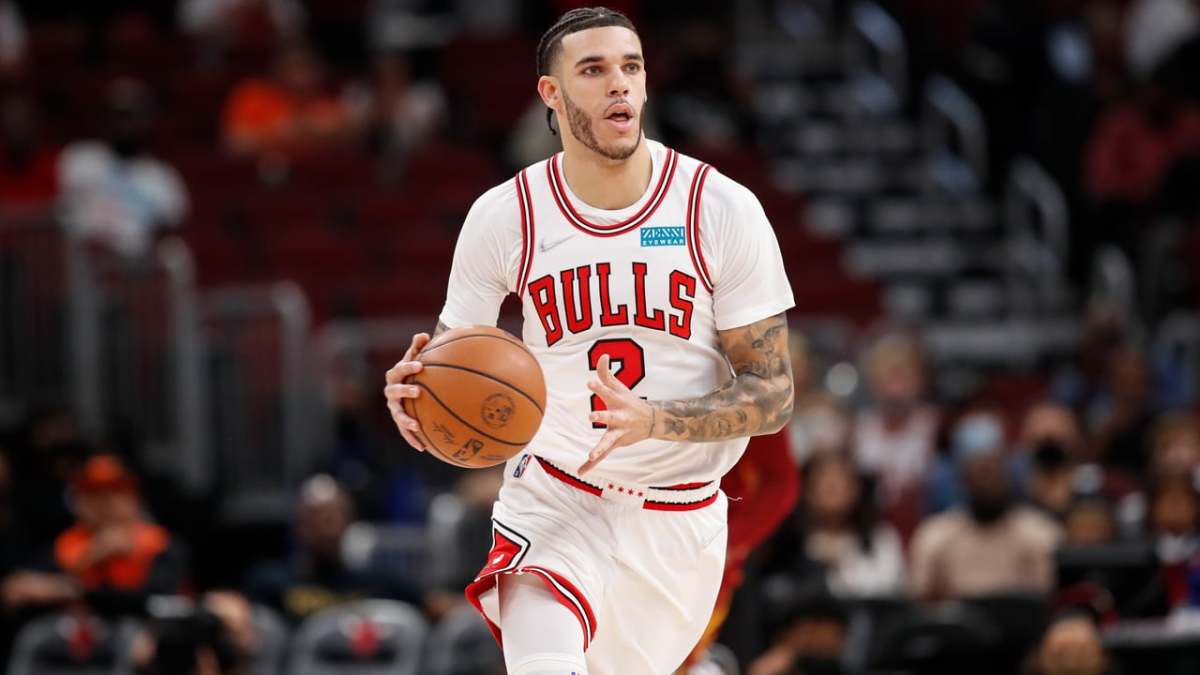 It's news no one wanted to hear: Lonzo Ball is behind in his rehabilitation, delaying his return to the Chicago Bulls. According to head coach Billy Donovan, Ball will stop running for the next ten days to focus on building strength in his knee.
Lonzo Ball has not responded well to knee rehab after his surgery in late January. The calendar is not on his side to return before the end of the regular season. Before Ball went down, he was on pace to make the most threes of his career. He was surely a lock for an All-NBA Defensive Team selection.
In Ball's absence, Ayo Dosunmu has held down the fort. Although, it'd be much more beneficial to have a healthy Lonzo Ball starting for the Bulls night in and night out. Ball appeared in 35 games for the Chicago Bulls this season. He averaged 13 PPG, 5.1 APG, and 5.4 RPG. He shot 42% from the field and was shooting a career-high 42% from downtown.
Hopefully, Lonzo Ball progresses well as he builds strength in his knee. The Bulls could use him as they attempt to make it to the playoffs for the first time since 2017.
RELATED: Patrick Williams returns against Toronto.
Follow On Tap Sports Net on social media!