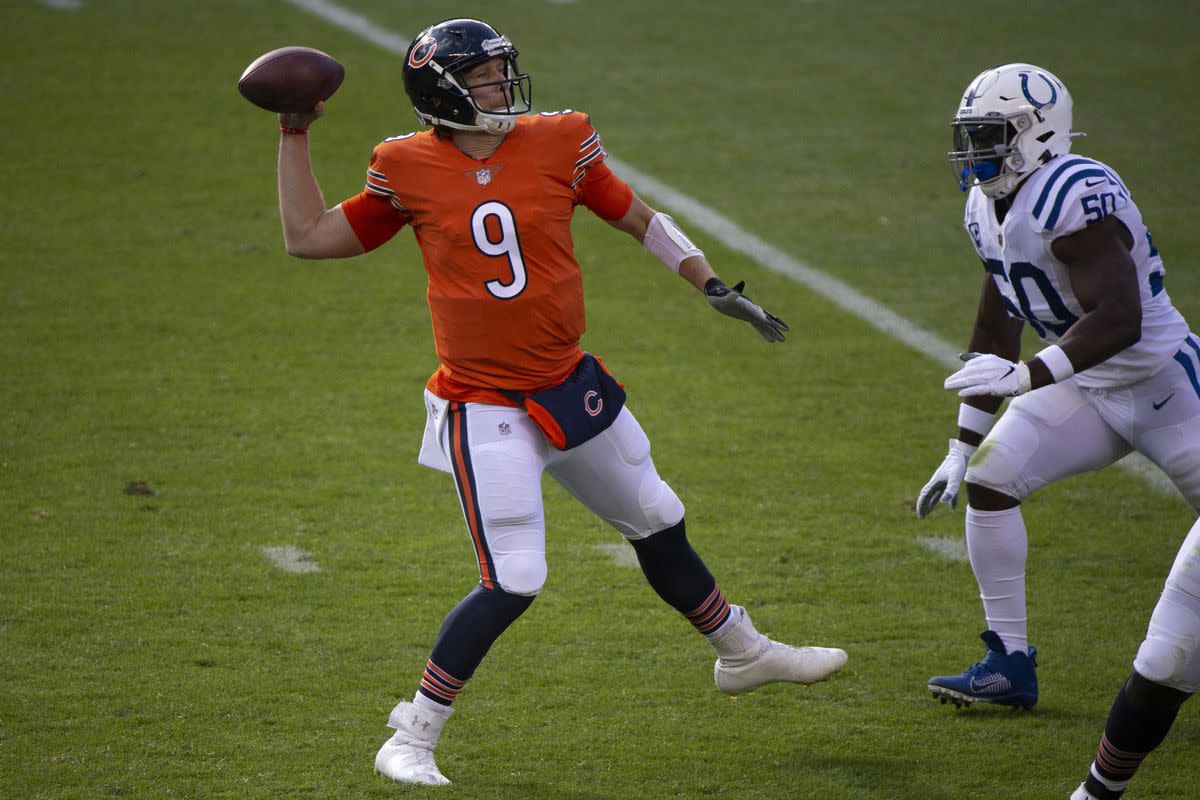 There aren't many certainties in life, but Ryan Poles trading quarterback Nick Foles is definitely one of them. After the Bears drafted Justin Fields, it was only a matter of time before the room shrank to a more manageable size. While having Andy Dalton and Nick Foles on the roster, the Bears had a crowded list of starting-caliber quarterbacks. Now that a new regime is taking over the Chicago Bears and Justin Fields is their future: Ryan Poles will absolutely trade Nick Foles.
Ryan Poles' Comments
The Bears' GM spoke to reporters today and the quarterbacks were a hot topic. When asked about newly acquired QB Trevor Siemian, Poles responded by praising his experience. He said that Siemian training with Peyton Manning and Drew Brees makes him a much better fit with this Chicago Bears team, in a backup role.
Those comments certainly led me to believe that Siemian is the only backup quarterback the Chicago Bears intend on rostering. A pocket-passer like Nick Foles doesn't really have a place behind this offensive line and this scheme.
Poles Trading Nick Foles
Poles noted that no trade opportunity for Nick Foles has come up yet. But he hopes to complete a trade at some point. Since Foles currently has a cap hit of over $10.6 million and the Bears will retain nearly $8 million in dead cap money, the trade situation has to be right.
I don't think the Bears trade Nick Foles before the season begins. There is always a team that has an injury or two to their quarterbacks. Foles could potentially be a hot commodity by the NFL trade deadline in 2022.
Maybe Ryan Poles is holding out to get the biggest possible value for the third-string quarterback. If he can't maximize the value in a potential deal, then he at the very least seems comfortable with the previous regime's mistake. By risking retaining lost money, Poles could get something more in return for Nick Foles in October than he can in March.
Follow On Tap Sports Net on social media!