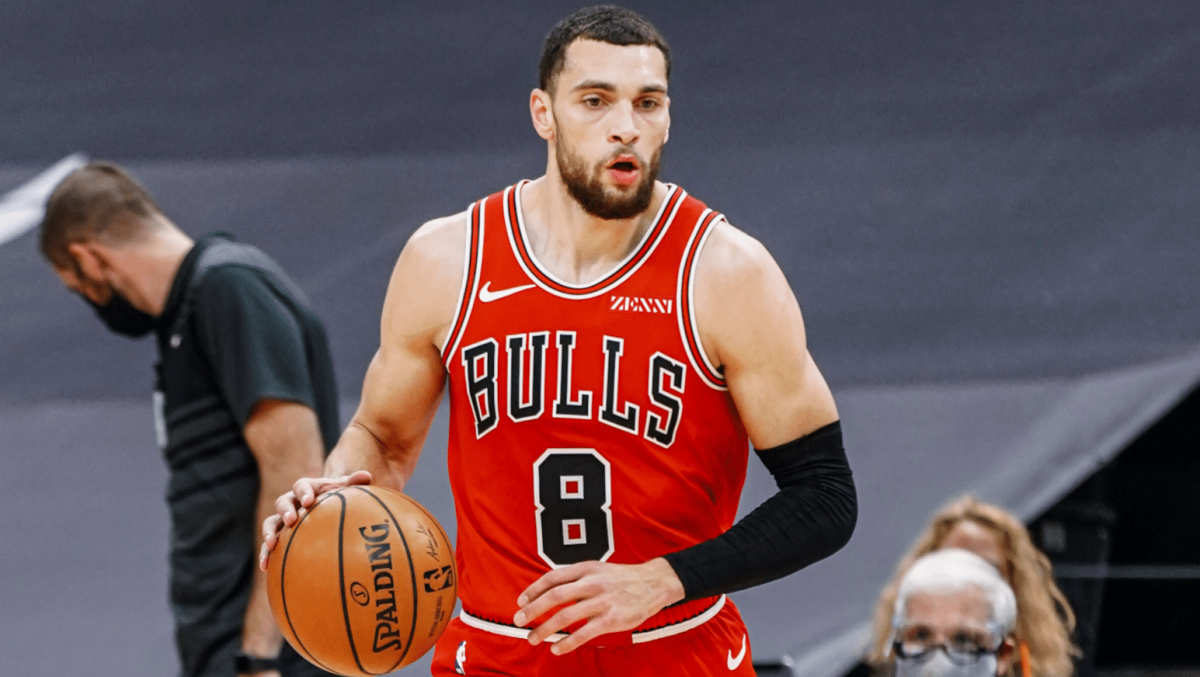 Chicago Bulls guard Zach LaVine has been listed as questionable for tonight's matchup against the Washington Wizards due to left knee soreness.
The Bulls' guard has been dealing with a knee issue for some time now. However, with the playoffs approaching and the Bulls dropping in the standings, it would be shocking if LaVine sat out tonight. But if he does, Javonte Green would likely return to the starting lineup.
This season, when LaVine is out of the lineup, the Bulls have an 8-5 record. They average 111.5 points per game, while their opponents average 109.6 points per game.
Since the all-star break, the Bulls won five of their 16 games and dropped to fifth in the Eastern Conference standings. They lost three of their last five games. With all the injuries and adversity Chicago has faced all season, they need LaVine in the lineup tonight to get back into a groove in order to maintain their spot in the standings.
Tip-off tonight is at 6:00 PM CDT on NBA League Pass, NBC Sports Chicago, and NBC Sports Washington.
RELATED: The Bulls are falling hard, what will their record be at the end of 82 games?
Follow On Tap Sports Net on social media!