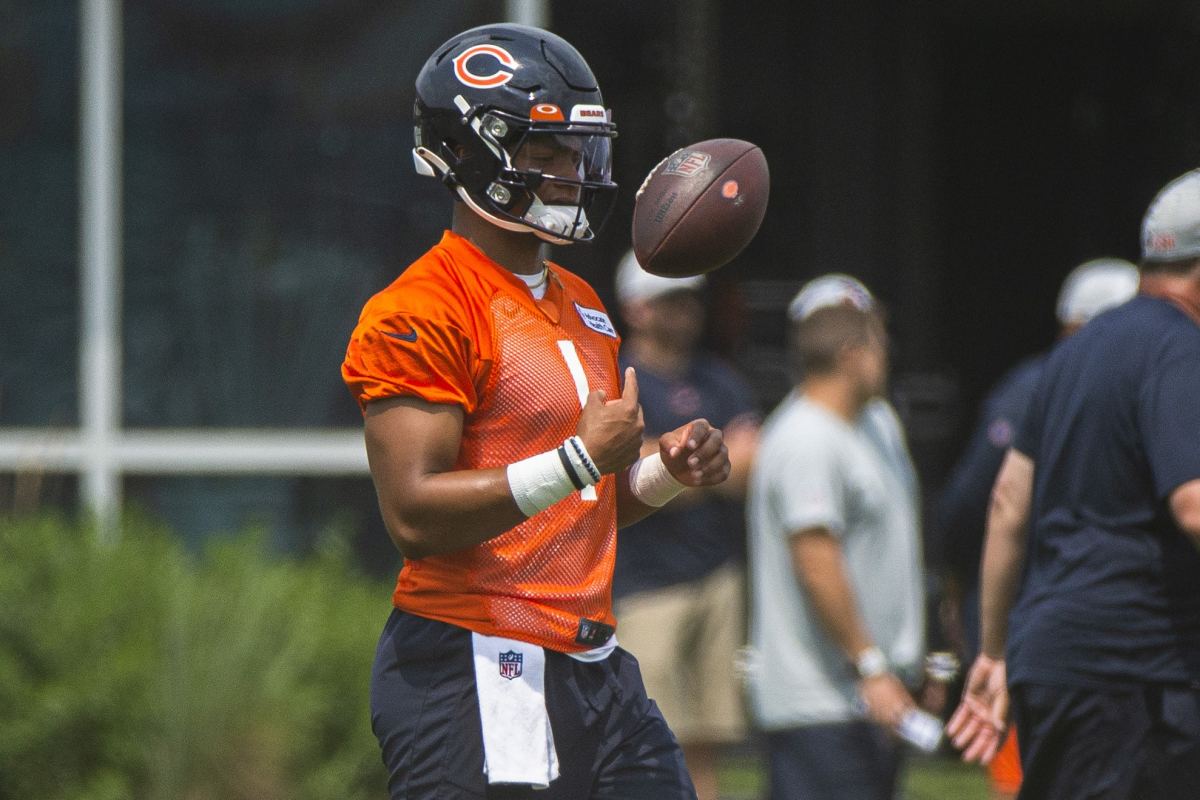 First-time head coach Matt Eberflus is now operating NFL workouts as the Chicago Bears begin the early stages of gearing up for the 2022 season. Since the Bears have a new head coach, they get extra time to prepare. The team's voluntary workouts began today and several veteran players showed up. Eddie Jackson and Roquan Smith were among the veteran defensive players in attendance.
Chicago Bears Offseason and Matt Eberflus' New Scheme
The Bears need to utilize every minute possible to get ready for the start of the season in September. Thinking about this in the first week of April might seem silly, but it's true.
Matt Eberflus is taking on the role of head coach for the first time in his career and we don't know how he will handle the stress. The Bears will run a completely different scheme on defense than they did in previous years. Chicago's offense is the child of offensive coordinator Luke Getsy and Justin Fields is heading into his second professional season.
There are a lot of questions still up in the air surrounding the Chicago Bears. How does Matt Eberflus structure his team? If he handles different tiers of players similar to how he did in Indianapolis, then this team can flourish. Furthermore, what is Bears' goal in 2022? The main focus this year should be on building and evaluating personnel.
The Bears don't need to win week in and week out to call the 2022 season a success. Building an NFL team from the ground up takes time and includes several complex layers. Eberflus' experience with this exact concept is crucial for getting the players cohesive enough to operate.
Voluntary offseason workouts can be a positive time for these players. Health and availability are the best ability, especially in football. With a plethora of newly signed and rotating positional players this offseason, the Chicago Bears need these workouts. It's only the first day, but until anything negative arises, we can assume that no news is good news.
Follow On Tap Sports Net on social media!