It's only been a few months since Warner Bros. announced Mortal Kombat 2. At this point, there still aren't a ton of details regarding this project. But, there are several characters that have been confirmed like Cole Young, Jax, Sonya Blade, and Shang Tsung.
It's also very exciting that, according to MovieWeb, Noob-Saibot has been confirmed. Joe Taslim will lead the way as Noob Saibot and finally one of the darkest, most complex characters throughout Mortal Kombat lore will get a big-screen showcase.
Johnny Cage is also confirmed for the sequel. The final moments of the 2021 film show Cole Young leaving his fighting gig and heading toward Hollywood. We didn't even need the camera to pan over to the Johnny Cage poster on the wall next to Cole to understand what they meant. Cage is guaranteed to make his debut in Mortal Kombat 2.
There are more requirements to this sequel succeeding in the storytelling though. Three characters play an absolutely crucial role in shaping where this version of Mortal Kombat goes and we haven't even seen a tournament yet. With the exploration of Arcana and the magic driving this story more so than ever before, these folks MUST be included.
Mortal Kombat 2 Characters
Quan Chi
Ah, the twisted demon from the Netherrealm who loves experimenting with necromancy. I was a bit disappointed that Quan Chi was omitted from Mortal Kombat 2021. Since the war between Bi-Han and the Lin Kuei and Hanzo Hasashi and the Shirai Ryu was such a focal point, it's a little odd that Quan Chi wasn't involved.
It's well-understood that Warner Bros. and director Simon McQuoid started a clean slate in Mortal Kombat. They're bringing a story that's been done multiple times back into the spotlight with fresh ideas. But it still is a bit strange that Quan Chi was left out of this picture.
Quan Chi's Role
For those that don't know, Quan Chi plays a large role in the tension between Bi-Han and Hanzo Hasashi. In some lore, Bi-Han never murders Hanzo's family and clan. Instead, it's Quan Chi, who's taken the form of Bi-Han, and starts a war between the clans. Thus enhancing the battle between the two and the newly-dubbed Scorpion as the murderer. After Bi-Han's death, his brother, Kuai Liang, takes on the role of Sub-Zero.
This story leads Hanzo down a different path of revenge and sends him on a mission to find Quan Chi, if and when he ever discovered the truth. This part of the Scorpion story is extremely fascinating and was done superbly well in the web series Mortal Kombat: Legacy.
"He witnessed the death of his wife and child, his honor demands blood for blood. His thirst for revenge will cloud any rising suspicion… Fight for the Netherrealm in the Mortal Kombat tournament and in return, I will help you find Sub-Zero"

– Quan Chi on turning Hanzo Hasashi into Scorpion
Quan Chi plays a trick rather than a role in this war. He uses Hanzo and turns him to their side, to fight for the Netherrealm in Mortal Kombat. Since the 2021 film abandoned this plot, slightly, they absolutely must use Quan Chi in a different way. He could very well be the main antagonist pulling the strings behind Shand Tsung from the very beginning.
Nightwolf
The 2021 Mortal Kombat film hinted at Nightwolf pretty early on when Sonya is explaining to Cole what was happening.
This seems obvious since they showed Nightwolf crystal clear above. But there is another reason why this character is a must-have in Mortal Kombat 2. Nightwolf is deeply entrenched in the world of magic and spirits. The 2021 film brought the importance of Arcana and the individuals discovering their inner powers. But the spirits and magic aspect of this lore is barely tapped into.
Nightwolf will have a large role to play in Earthrealm's success against the impending invasion. He's been a point of reason in the past. He typically advises main protagonists and likely will assist Cole Young in his journey as a champion.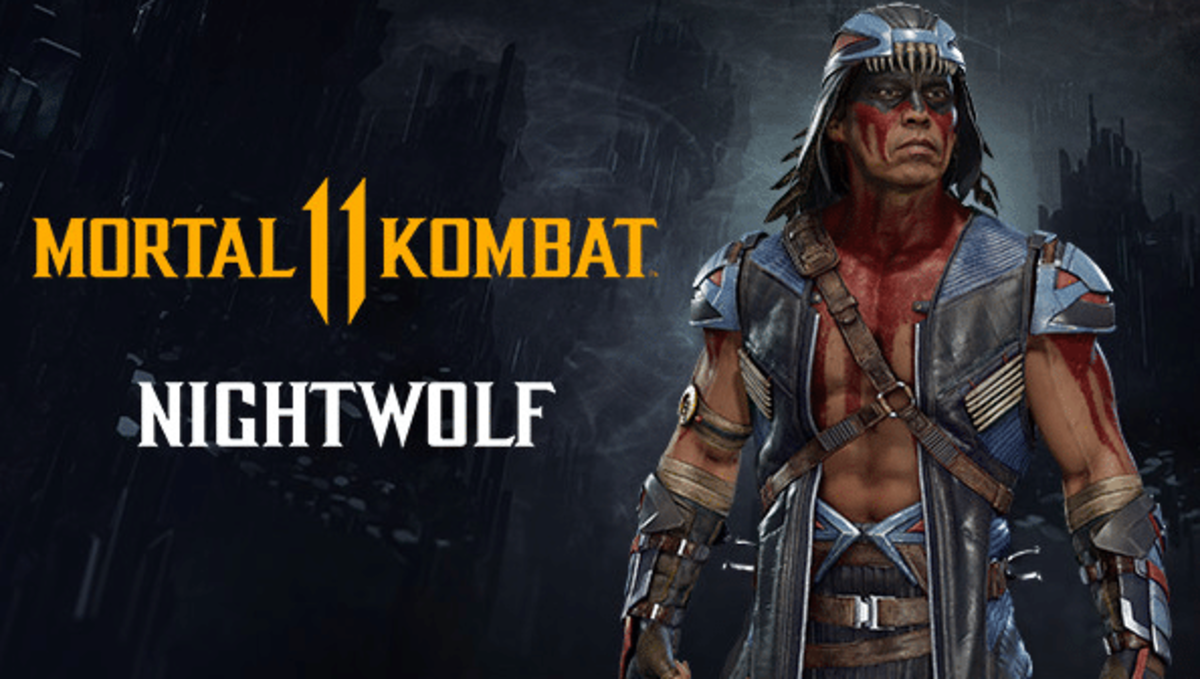 Nightwolf isn't just a fan favorite either. He's a critical part in deducing why Earthrealm is worth saving and why humanity is worth keeping around.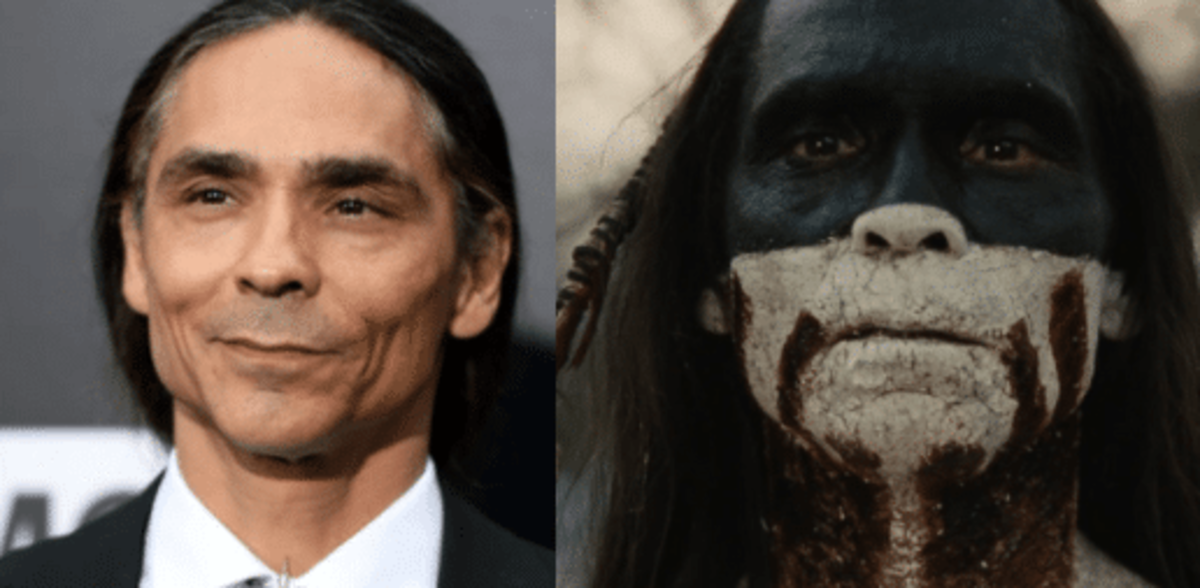 Plus, I badly want to see Zahn McClarnon play Nightwolf. He's a fantastic actor who looks the part and is known for playing Akecheta in HBO's Westworld.
Shang Tsung
I know what you're thinking: Shang Tsung was in Mortal Kombat 2021. It's true the character was in the film but the more I watch it, the less I like Chin Han's portrayal of the sorcerer. Truthfully, Shang Tsung was one of the weakest characters in the entire film which is a colossal failure given his importance in the story.
Shang Tsung needs to be feared by all. He's a terrifying sorcerer who embodies power and it radiates off him. Chin Han is a good actor but a terrible Shang Tsung. Mortal Kombat 2 must include a better version of Shang Tsung and a re-cast may be due.
CGI has come a long way since the 1995 Mortal Kombat film. At this point, I'd prefer 71-year-old Cary-Hiroyuki Tagawa to reprise his role as Johnny Tsunami Shang Tsung. The special effects would do a great job during the action scenes and if we're being totally honest, Tagawa's age will only make the character better.
Shang Tsung is hundreds of years old and Tagawa would be the perfect choice to bring fear back into such an iconic role. The man played the terrifying warlord and conquerer, Genghis Khan, in 2015 and aged very well to play Shang Tsung better than he did in 1995.
There are plenty more characters the sequel can utilize as long as they don't make it a total cluster like Mortal Kombat: Annihilation did. Could they include Ermac, Rain, or maybe even Sheeva? Possibly but time will only tell.
Be sure to follow On Tap Sports Net's pop culture team for previews, reviews, and predictions from these shows and more throughout the year.
Follow On Tap Sports Net on social media!