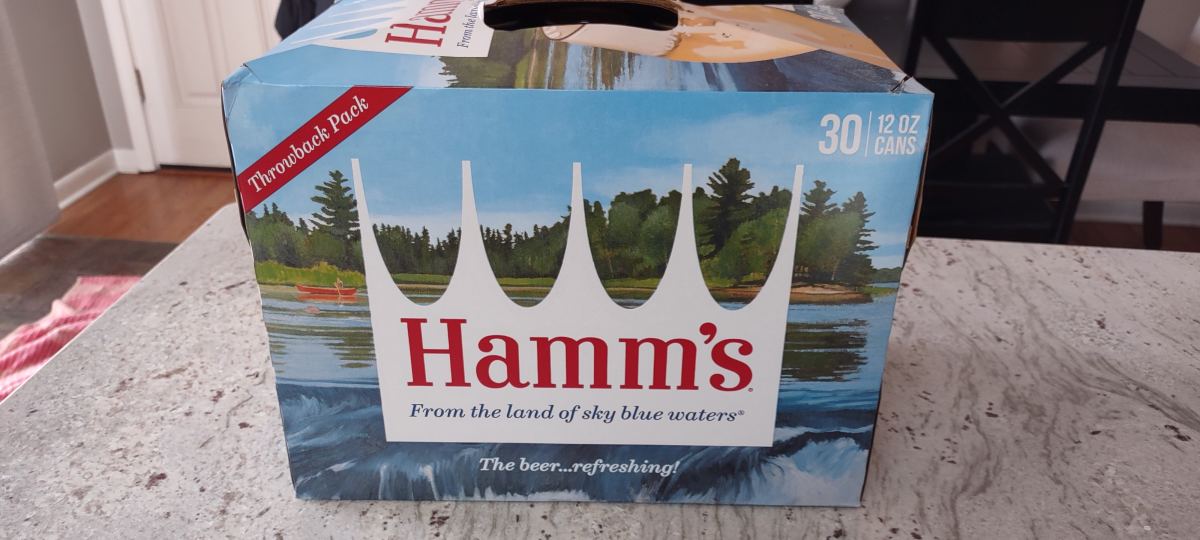 I am not always a craft beer snob. I do enjoy my cheap light beer as well, and Hamm's is one of my favorites. I think it has a decent flavor and it's crisp while being on the maltier side. You also can't complain about the price. Right now at Binny's, a 30-pack costs $13.99. It also has an ABV of 4.7%, which is just a little higher than most domestic light beers.
Today I went to Binny's planning on grabbing my Hamm's, and initially I thought they were out. I then realized the artwork is different! Turns out we got a sweet throwback design on the pack and cans.
After some quick research, I found this design is from around the 1960s. Back in those days, you still had to use a can opener, or a "church key" as some may call it. Thank goodness for tabs now. So if you're a Hamm's fan like I am, you should go out a grab yourself a fresh 30-pack.
Happy Drinking!
🍻 Click here for more beer reviews from On Tap Sports Net 🍻
Follow On Tap Sports Net on social media!