Below, you can find in-depth scouting profiles for the Chicago Bears 2022 draft picks. Prospects are listed in order of where they were drafted. Prospect details were accumulated from the following sources:
Additionally, big board rankings are based on the average of 13 big boards. More detail on those numbers can be found in my Top 50 Prospects article or in the On Tap Sports Net 2022 NFL Draft Guide.
Second-Round Draft Picks
Pick No. 39 – CB Kyler Gordon
Background
Growing up in the Seattle area, Kyler Gordon began martial arts and competitive dance at a young age. At the age of four, he began learning kung fu. A year later, he started to train in ballet, jazz, hip-hop, and lyrical dance. For a four-year span, Kyler committed 20 hours a week to dance classes. At eight years old, he earned the nickname "Mr. Spotlight" after moonwalking at the Spotlight Dance Cup national finals in California. But then, at nine years old, he found football.
"When he got to the field, I'll never forget it. They're like, 'Where's this kid been?' I'm like, 'He's a dancer. He's been in dance.'"

– Kyler Gordon's mother, Evamarie Gordon; h/t Mike Vorel / The Seattle Times
Despite adding football to his list of activities, Gordon continued to dance. He joined the Seattle Storm's hip hop dance group the same year he began playing football. The thing about Gordon's athleticism that makes him so universally impressive is his flexibility and body control. He has the ability to make every motion look fluid and effortless.
By the time high school came around, Gordon was no longer new to football. He played multiple positions including cornerback, safety, and wide receiver. After playing varsity reps in his freshman year, Gordon earned first-team all-conference honors as a sophomore. In his junior season, the team went undefeated on their way to a state championship with Gordon earning all-area recognition. As a senior, he earned all-state recognition as both a WR and a DB while being named the Conference Offensive MVP.
College Career
Ranking as the No. 19 CB in the 2018 recruiting class, Gordon received offers from Oregon, Stanford, USC, and Notre Dame before settling on the Washington Huskies. In his college career, he was named honorable mention All-Pac 12 twice and first-team All-Pac 12 in 2021.
At Washington, Gordon was only a full-time starter for one season (2021). After redshirting in 2018, he was named a starter on the outside entering the 2019 season. However, after the first four games, he was benched in favor of Trent McDuffie. He only played 164 defensive snaps in the remaining nine games while also contributing on special teams.
In 2020, he had to work his way back up the depth chart. The team only played four games in the pandemic-shortened season, but Gordon had re-earned a starting role before the fourth game. With a full season back on the table for 2021, he was back in a starting role on the outside while also playing 18% of his snaps in the slot.
Summary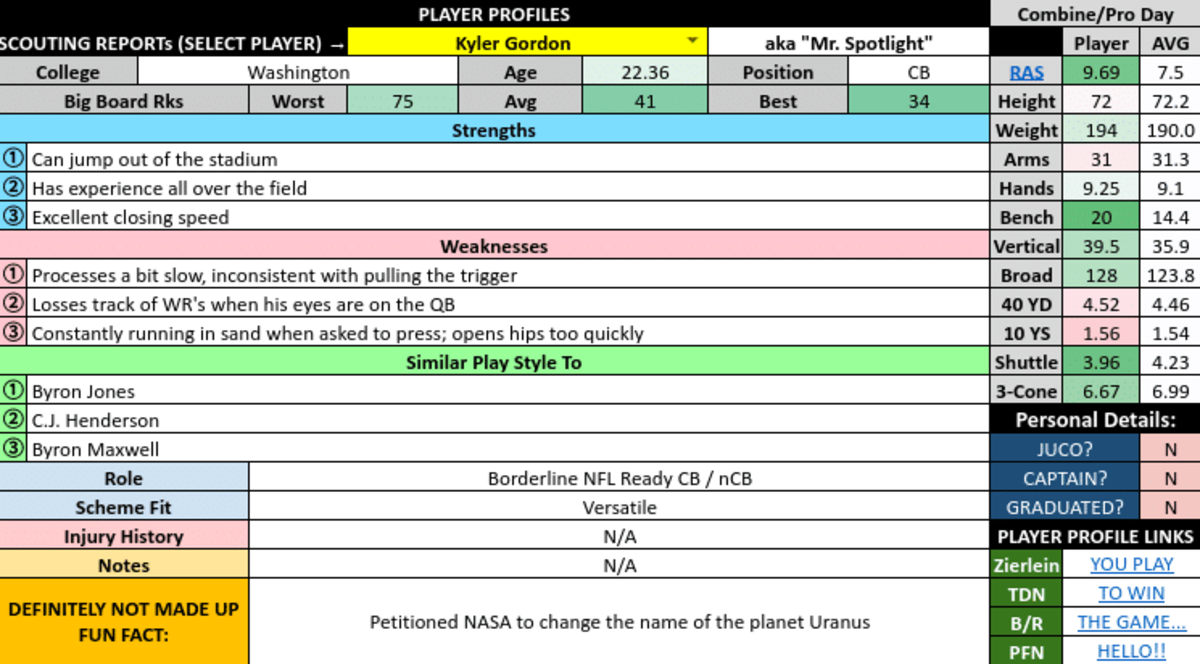 From a physical standpoint, Gordon has high-end athletic traits. He is able to cut on a dime and jump out of the stadium due to an explosive twitch in his reactionary movement. While he is below average in the 40-yard dash and slightly below average in the 10-yard split, his agility and explosiveness offset his lack of ideal speed.
On the grass, he showed improvement in his mental processing in 2021. He was more decisive to read and react, although he still has a way to go in dissecting keys and being prepared for different types of route runners. With his dancing background, it is no surprise that he plays with clean and efficient footwork. Although, his coverage awareness and technique will need to continue to grow as he enters the league.
In run support, Gordon is an aggressive downhill tackler who enjoys the physical aspect of the game. Overall, his fluid athleticism, explosiveness, body control, versatility, and mental toughness point to a player who has the tools to start in the NFL.
Stats to Know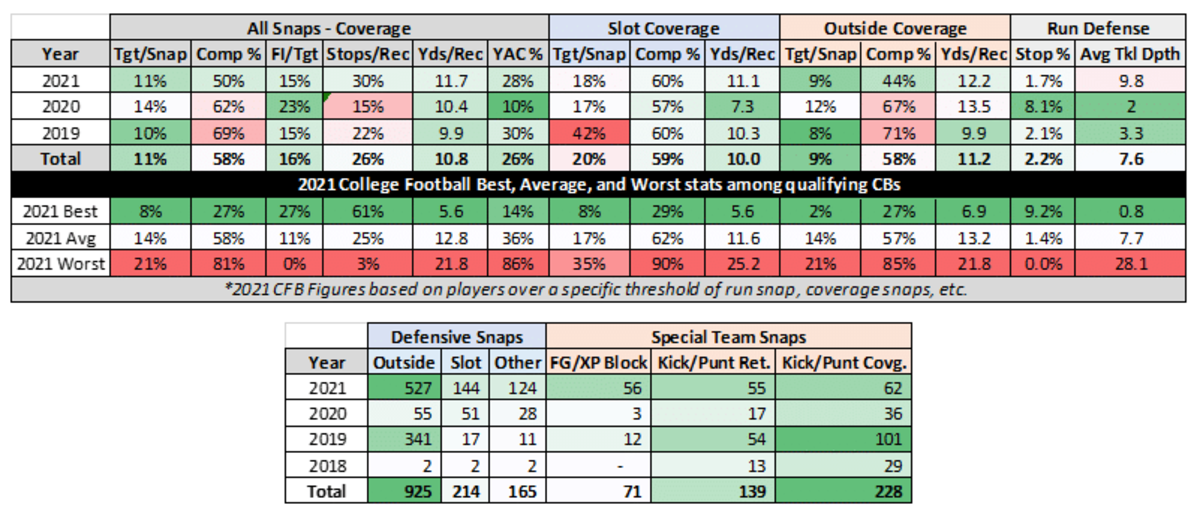 Here, we want to focus on 2019 and 2021. Because Gordon only played 134 defensive snaps in 2020, the stats there are not as reliable.
In 2021, Gordon broke out in a big way. He was the least targeted CB on the Washington defense, which included 2022 first-round pick Trent McDuffie. While McDuffie was targeted on 12.2% of his coverage snaps, Gordon was only targeted on 11.3% of his coverage snaps.
Where Gordon did not come close to or exceed McDuffie's production was in yards per reception. While Gordon was above average here, he did not come close to replicating McDuffie's 6.9 yards per reception.
In the slot, Gordon was not as good statistically as he was on the outside. From the slot, he allowed 60% completion and 11.1 yards per reception. On the outside, he only allowed 44% completion. While his yards per reception were higher on the outside, the difference in completion percentage is enough to believe that he was better suited on the outside.
Pick No. 48 – Jaquan Brisker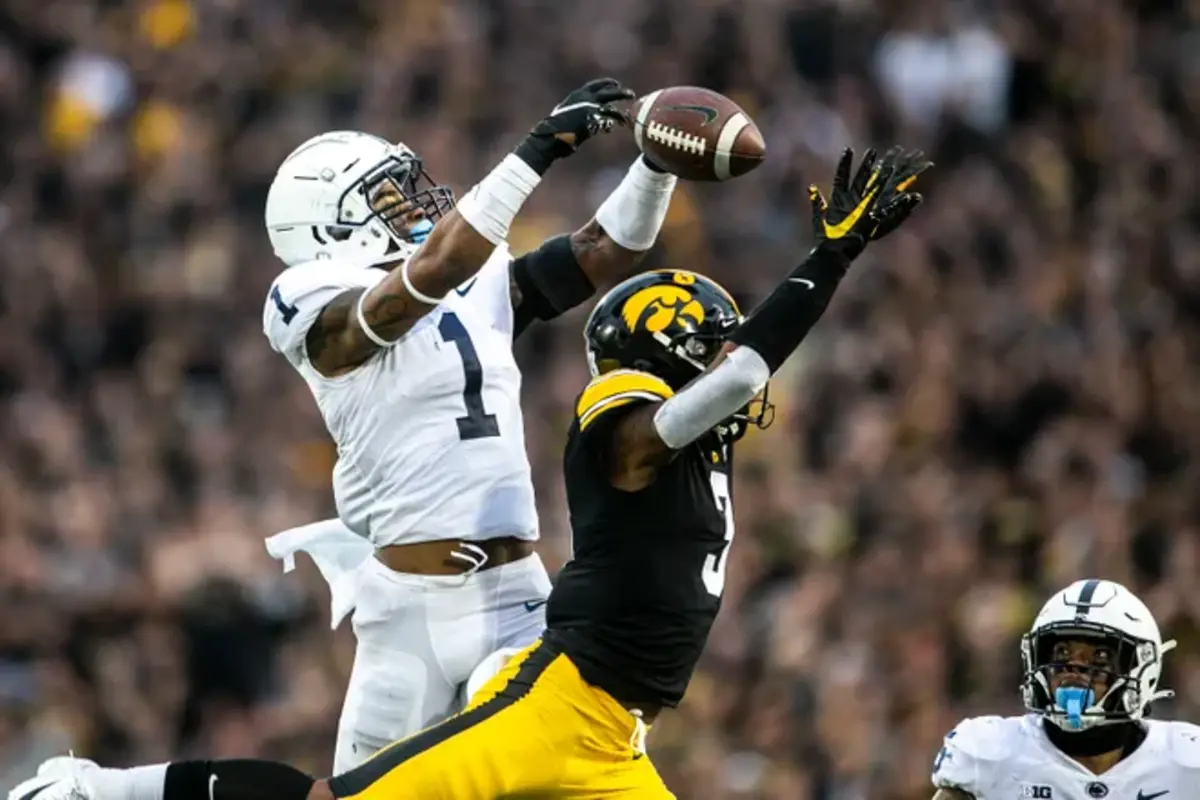 Background
Born in Pittsburgh, PA, Jaquan Brisker was one of eight children growing up. As a 12-year-old kid, Brisker would attend his older brother's football practices at Gateway High School. The waterboy couldn't help but try to insert himself into the practice drills though.
"He was always an athletic kid and a kid who wanted to be around football. He would come to practice with his older brothers and just help out, just be around, be a sponge. You love football when you're just hanging around it all day, every day."

– Terry Smith, former Gateway HS Head Coach; h/t Jerry DiPaola / The Tribune Review
In high school, he played three seasons on the varsity squad at WR, CB, S, and PR. When Brisker was a sophomore in 2015, his older brother was shot and killed. The tragic event had a major impact on Jaquan, as his grades and attendance at school became an issue in his final two years. As a senior, Brisker was held out of multiple games due to academic eligibility, including a playoff loss. Despite missing multiple games, he still earned team MVP and first-team all-section recognition.
College Career
Ranking as a three-star CB recruit in the 2017 recruiting class, Brisker did garner some Power 5 interest. However, due to his lack of focus on academics, the major school offers never came. While he could have accepted an offer to grayshirt at Toledo, he decided to go the JUCO route instead. Going on to be a two-year starter at Lackawanna Community College, Brisker was considered to be the top JUCO safety recruit and the No. 12 JUCO player in the country overall.
Brisker committed to Penn State over offers from Alabama, Ole Miss, Utah, Pitt, and Iowa State, among others. Because Penn State was where he had always dreamed of playing, it was an easy decision for him. In his career at Penn State, he was named third-team All-Big Ten in 2020, first-team All-Big Ten, and second-team All-American in 2021. Additionally, he was named a team captain for the 2021 season and graduated with his degree in communications.
Summary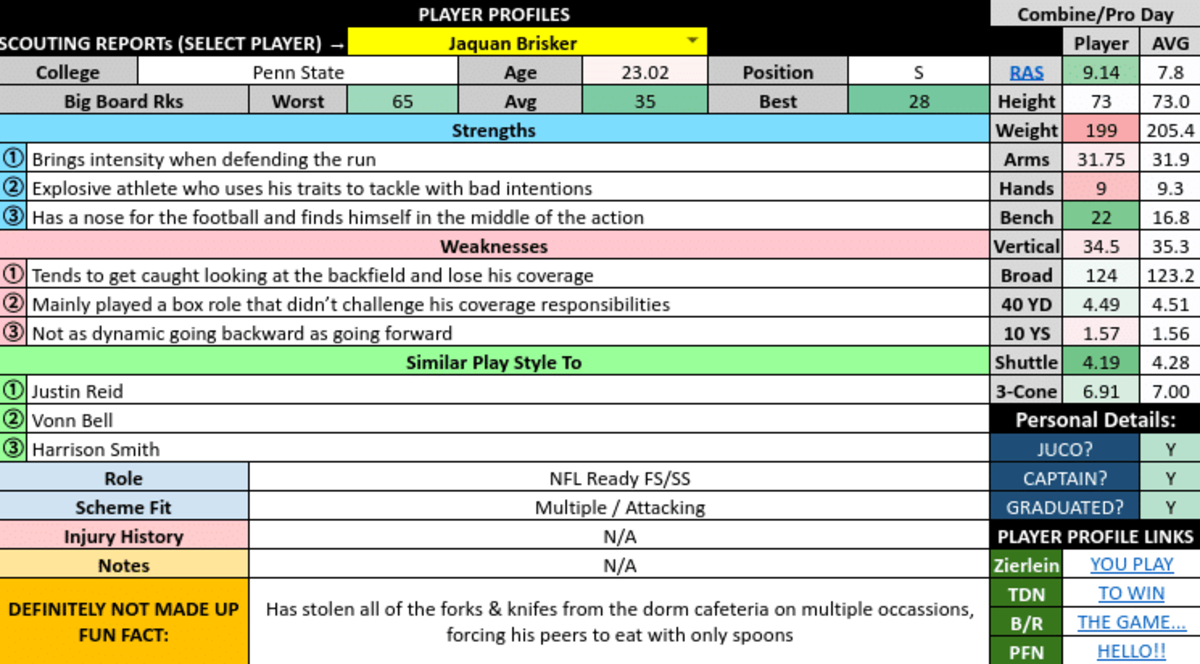 Starting for the last two seasons at Penn State, Brisker played in the box, the slot, and the post. His multidimensional impact was easy to see on the field and in the locker room. While he can cover ground on the back end, Brisker is at his best when he comes down in the box and is allowed to attack the line of scrimmage. Bringing a physical demeanor, Brisker is a competitor on the field.
From an athletic standpoint, Brisker is explosive and agile with average speed for the position. While he is on the lighter side, his height is about average. He stays alert in coverage, reading pass concepts and reacting instinctively. Where he really thrives is coming downhill against the run. Brisker has strong hands to work off blocks and likes to shake things up as a downhill tackler. Additionally, he has not committed a single penalty in the past two seasons.
Although, limitations do exist. Brisker is a little tight in his hip turn. This will limit his ability to recover from misreads. While he is explosive against the run, the same explosiveness does not always show when planting in coverage. As a deep safety, he can get hyper-focused on the backfield, losing the action happening around him. Despite being an aggressive downhill tackler in run support, he needs to find more consistency in wrapping up as a tackler.
Stats to Know
Jaquan Brisker was one of the least targeted safeties in college football in 2021. Although, he was targeted more than average in 2020.
Additionally, he had the most forced incompletions per target among FBS and FCS safeties in 2021. Meaning that when he was targeted, he was forcing incompletions.
On a per-target basis, Brisker has been above average at making coverage stops over the last two seasons. Coverage stops are tackles after a completion that prevent the offense from achieving a successful play (45% of yards on 1st down, 60% of yards on 2nd down, 100% of yards on 3rd and 4th down).
Over the last two years, he has performed above average in run stops per run defense snap.
Third-Round Draft Picks
Pick No. 71 – WR/KR/PR Velus Jones Jr.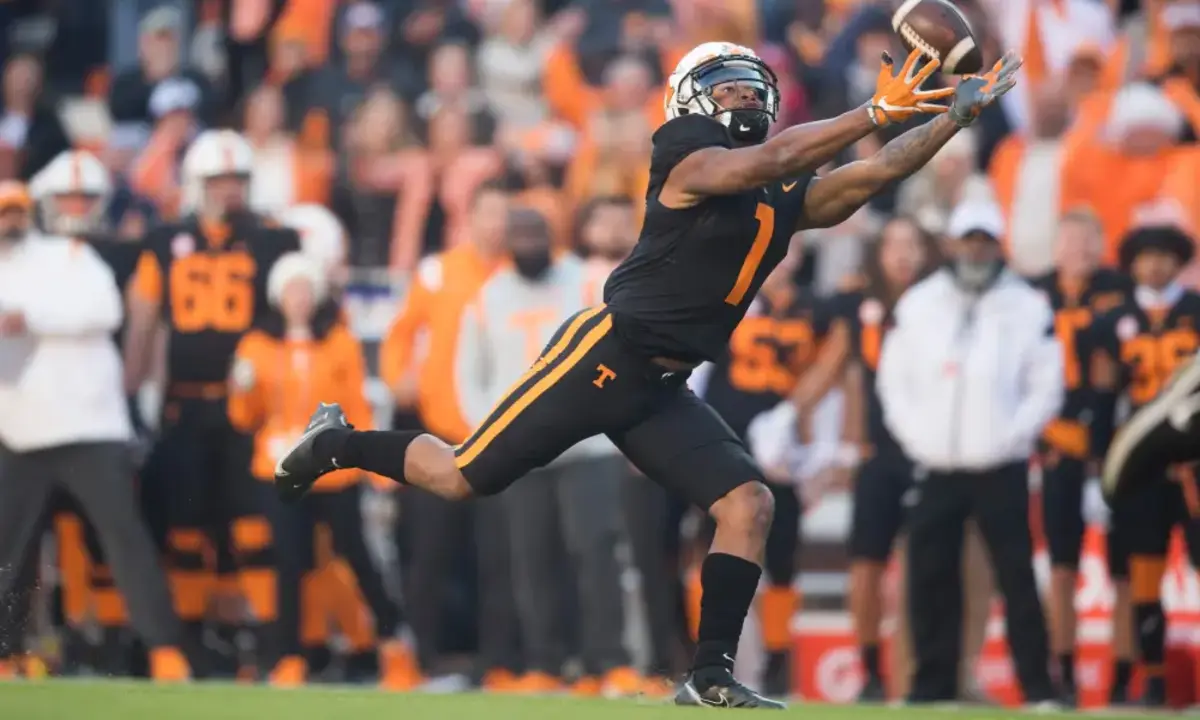 Background
Velus Jones was born in Mobile, AL and grew up in the Mobile area. He began playing football at the age of four years old. At the high school level, Jones earned a starting WR role on the varsity squad in his sophomore season. In both of the following two seasons, he earned first-team all-state recognition. Additionally, he placed second in the state of Alabama for 100-meter hurdles as a senior.
College Career
Jones was ranked as the No. 79 WR in the 2016 recruiting class. He considered offers from Georgia, Florida, Michigan, Oklahoma, and Tennessee before committing to USC. However, before Velus could step on the field for the Trojans, head coach Steve Sarkisian left the program. Because of this, Jones re-opened his recruitment and considered Tennessee before deciding to stay at USC.
After redshirting his freshman year at USC, Jones played in 14 games in 2017. Most of those snaps came on special teams. In 2018, he gained a larger role in the offense and started four games. In March 2019, Jones chose to enter the transfer portal to be closer to home. Because his grandfather had recently suffered a stroke, he felt a need to be closer to his family.
However, his NCAA waiver to play immediately was denied and he returned to USC for the 2019 season. Oddly enough, Jones' offensive usage at USC took a nosedive in 2019, as his snap count was a quarter of what he played in 2018. Despite the lack of offensive snaps, he still earned second-team All-Pac 12 recognition as a kick return man.
Entering the portal again in 2020, he chose to transfer to Tennessee. At Tennessee, Jones saw a limited offensive role in 2020 but followed that up with a featured role in 2021 while receiving multiple honors for his special teams production. Jones graduated with his degree from USC in sociology in 2019. Additionally, he has earned his masters degree in agricultural leadership, education, and communications from Tennessee.
Summary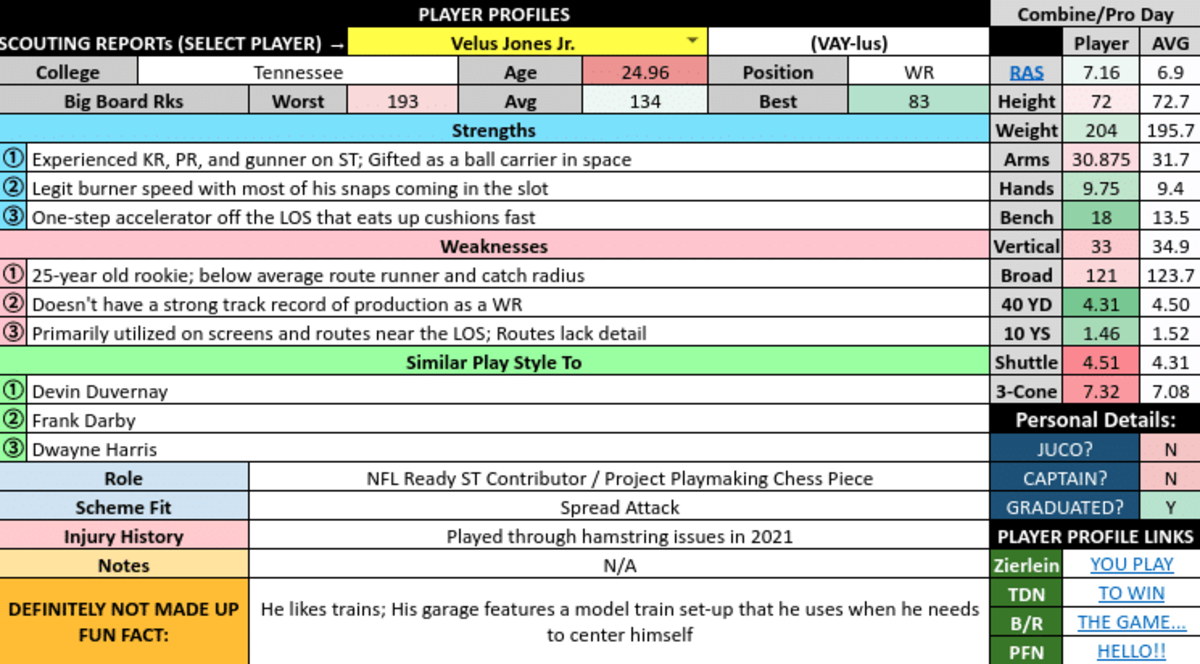 Over the last two seasons, Jones has started at WR in Tennessee's high-tempo spread offense. Additionally, he continued an excellent track record as a kick return man while adding punt returns to his resume. This came after four seasons of up-and-down offensive usage at USC that cannot help but leave you wondering why he did not see more snaps.
Boasting top-end speed with good ball carrier vision, strength, and balance as a runner, Jones brings some big-time traits to the table. Additionally, he is an angry runner who is sure to be mentioned on Kyle Brandt's "Angry Runs" segment sometime soon. Jones is more fluid than his agility testing would suggest and has the ability to shake defenders as a ball carrier.
Despite having top-tier burst and speed, Jones does not show strong setup skills in his routes to separate from sticky man defenders. He solely relies on his speed, which does not track as well in his routes as it does as a ball carrier. His stiff hips limit his ability to sink into breaks, making him more of a straight-line threat. While he does show some tempo in his vertical routes, he will need to refine that as well as his pattern technique to continue his upward-trending production.
Stats to Know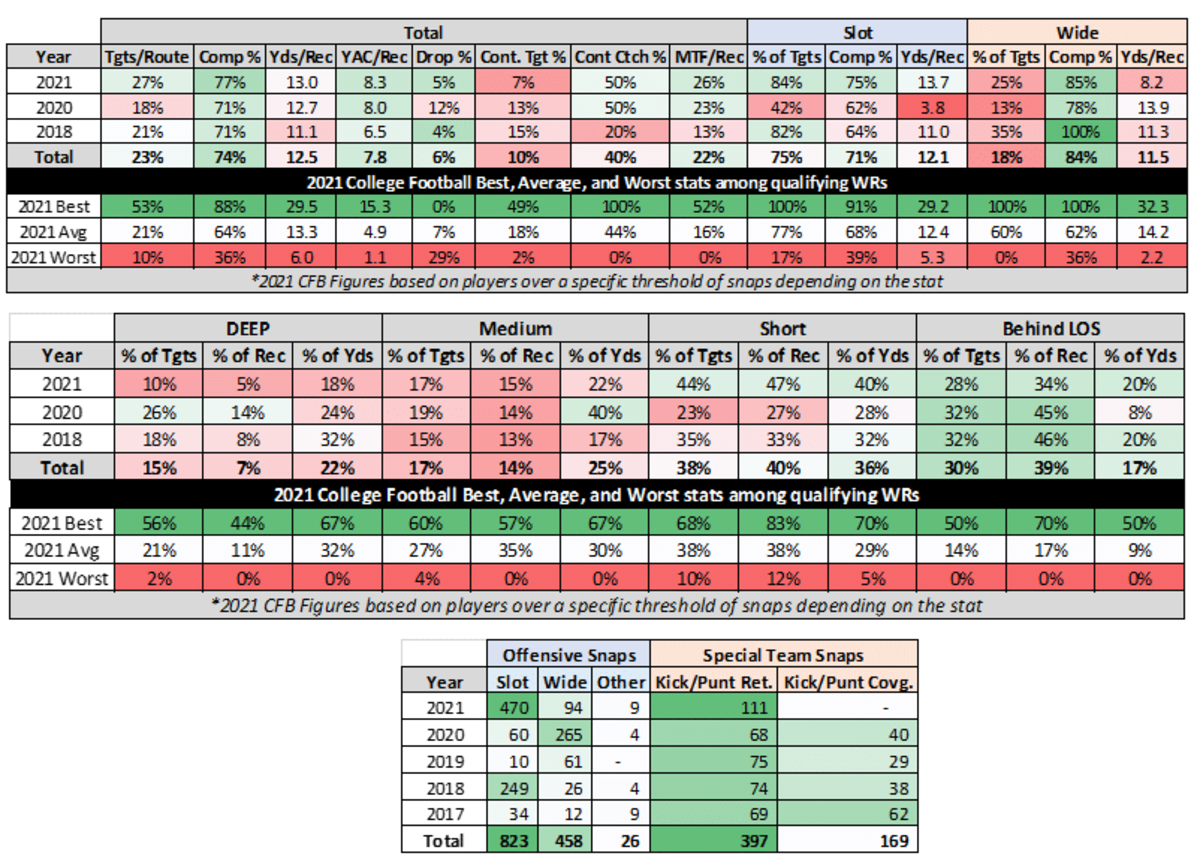 Only three seasons of qualifying WR production despite five years of roster availability.
Jones was the first player in FBS history to produce 700 receiving yards, 500 kick return yards, and 200 punt return yards in a single season.
Despite his athletic traits, he has below average deep and intermediate target production.
80% of his receptions, 68% of his targets, and 51% of his yards in 2021 came within 10 yards of the line of scrimmage. The college WR average in these stats were 52%, 55%, and 38%, respectively.
In his career, he has primarily been used in the slot role on offense (63% of his offensive snaps). Narrowing that down to 2021, he was almost exclusively in the slot (82% of his offensive snaps).
Jones is largely unproven in contested catch situations. Even though he has caught contested targets at a clip of 40%, only 10% of his targets have been contested.
5th Round Draft Picks
Pick No. 168 – OL Braxton Jones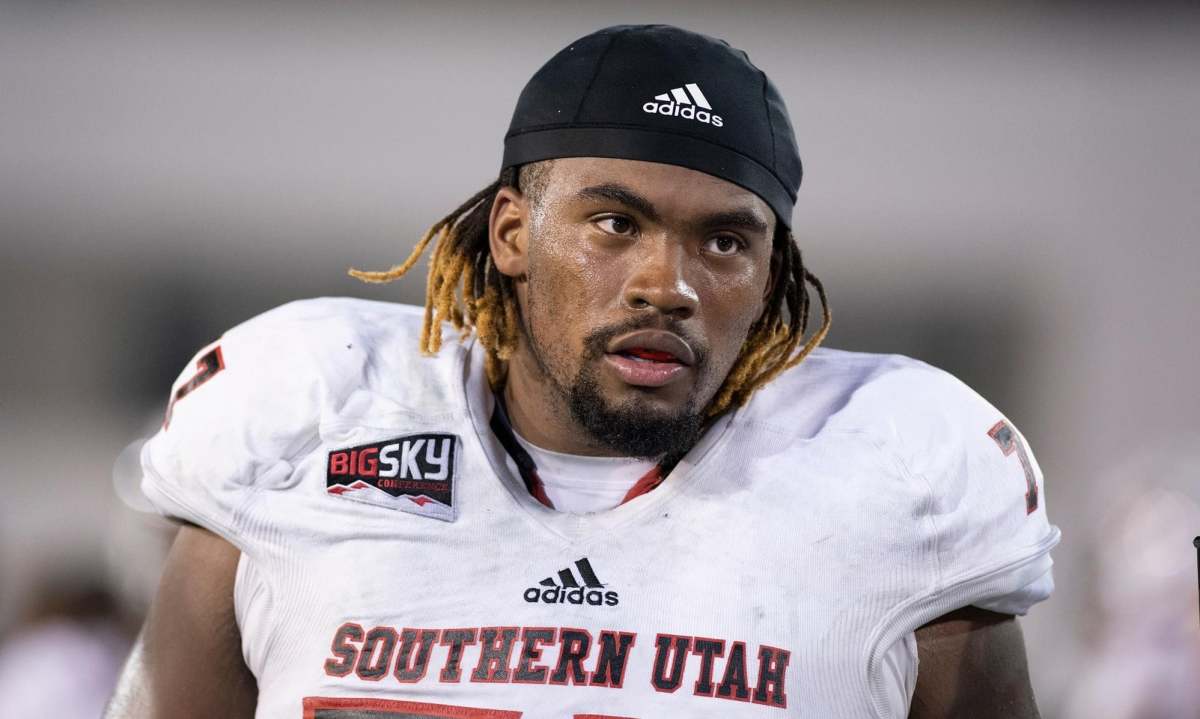 Background
Braxton Jones grew up about 10 miles outside of Salt Lake City, UT. In high school, his first focus was basketball, followed by football. In both his junior and senior seasons, Jones earned team offensive MVP and all-region recognition while playing along the offensive line and defensive line.
College Career
Coming out of high school, Jones was ranked the No. 248 offensive tackle prospect in the country. Most of the recruiting interest was from Division II schools until Southern Utah reached out late in his senior season. After redshirting in 2017, Jones saw limited game action at left tackle and right tackle in 2018. Going into the 2019 season, he was entrenched as the starter at left tackle. From 2019-2021, Jones started 28 games at left tackle and earned first-team All-American recognition twice, first-team All-Big Sky recognition twice.
Braxton graduated with his degree in Marketing. He is only the fourth player to ever be drafted out of Southern Utah.
"Obviously a lot of people were like, you can transfer and go to a big school, right? I was like, yeah, but I have loyalty within Southern Utah, and to finish out there was just amazing. It also gives my teammates a little boost and confidence as well, to be like, yeah, I can do this."

– Braxton Jones on staying loyal to Southern Utah; h/t Dana Greene / ABC4 Sports
Summary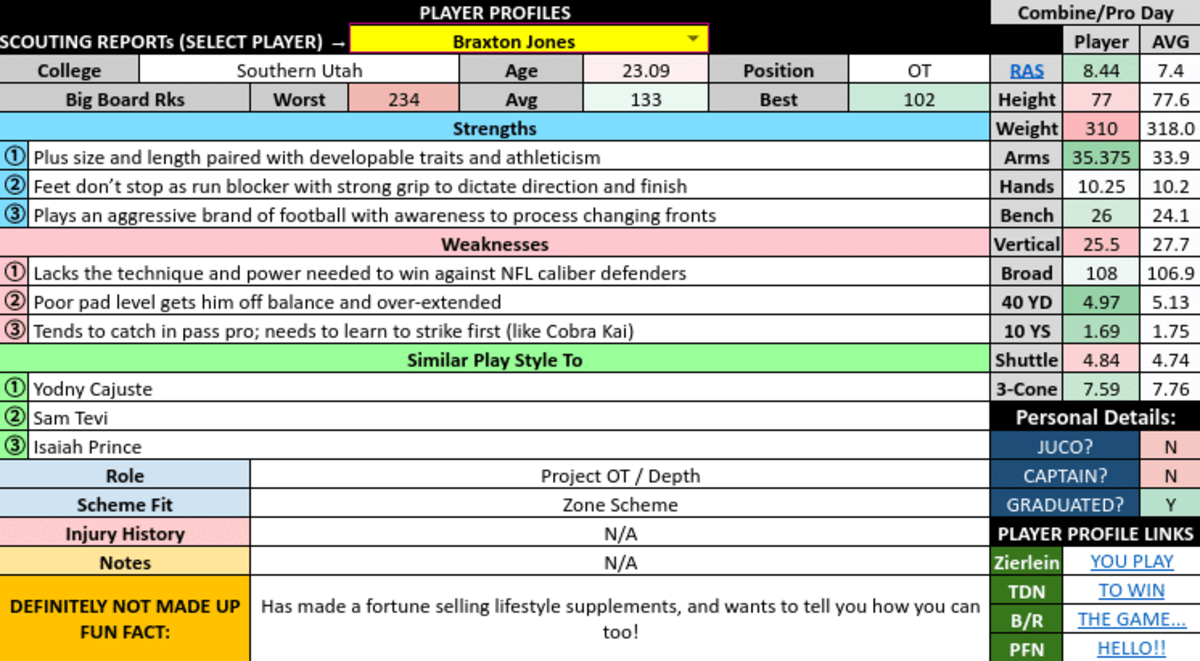 Playing primarily left tackle in Southern Utah's balanced offensive attack, Jones was a constant bright spot for the struggling program. He possesses a projectable frame with top-tier length. That length does not bog him down though, as he has requisite quickness to answer speed off the edge. His athleticism allows him to redirect and adjust in space. In the run game, he has the foot speed to hit reach blocks or climb off combo blocks and can get out on the move. Jones is a fierce competitor on the field, and a studious worker off it.
But it is not all sunshine and roses. His height and length are an asset, but they tend to put him in upright positions that make it hard for him to find leverage. This is especially noticeable in his anchor, which is lacking. Some added mass would do him well, and his frame appears to be able to support the extra weight. There are times when he forgets to bring his feet with him and ends up lunging rather than driving. Additionally, he will need to refine his hand fighting technique and hand placement to live up to his potential.
In the last two years, Jones has made strides as a pass blocker while maintaining a high pedigree as a run blocker. He has natural traits in pass pro, with quick feet, good balance, and excellent length. While he still has some bad habits that were masked by his level of competition, he has the tools to be an NFL starter.
Stats to Know

He did not allow a single sack in 2019 or 2020 prior to allowing three sacks in 2021. Despite allowing more sacks and pressures in 2021, it was his best graded season in pass protection according to PFF.
At Southern Utah, the QB time to throw was generally average in 2021.
Additionally, team pass blocking grades were generally favorable. Therefore, it does not seem like he was carrying a massive load of the work for the unit.
However, run blocking is a different story. In 2021, Jones was well above his team's average run blocking grade. He graded out at a 93.6 (per PFF) while the team had a run blocking grade of 62.5. This fits a trend for his time at Southern Utah.
In his three years starting at left tackle, the team was more successful running to the left side of the formation than to any other part of the field. They averaged 4.13 yards per carry running left, 3.38 yards per carry running up the middle, and 3.57 yards per carry running right.
Pick No. 174 – EDGE Dominique Robinson
Background
Raised in Canton OH, Dominique is one of four boys. His father was a four-year basketball starter at Bowling Green. Additionally, his two older brothers played college football at the Division II level. His younger brother also played football at Kent State before being forced to retire due to narrowing of the spine. In 2021, Robinson married Emma Granger, who was a five-star volleyball player at Robert Morris University.
In high school, he played quarterback in his first two years. Prior to his junior season, his high school was merged with another school. After merging, Robinson considered giving up football to focus on basketball but did not follow through with it. In that season, he became the starting varsity QB and was named team captain. As a senior, he was a captain once again and earned first-team all-county recognition as well as the team MVP award.
College Career
On the recruiting trails, Robinson was considered the No. 59 dual-threat QB in the 2017 recruiting class. After garnering some interest from Iowa State and Boston College, Robinson accepted his lone FBS offer from Miami (OH). After beginning his first camp as a QB, the coaching staff asked Robinson to make the transition to WR. For the 2017 season, he primarily served in a special teams role. In 2018 and 2019, the WR iteration of Robinson started 13 of 26 games.
Prior to the 2020 season, the coaching staff once again asked him to change positions. This time to the defensive side of the football. Despite only playing three games in 2020 due to the pandemic-shortened season, Robinson made a few splash plays as an EDGE rusher. In 2021, Robinson played in 13 games but did not start any. Despite not starting, he was named third-team All-MAC as an EDGE rusher.
Summary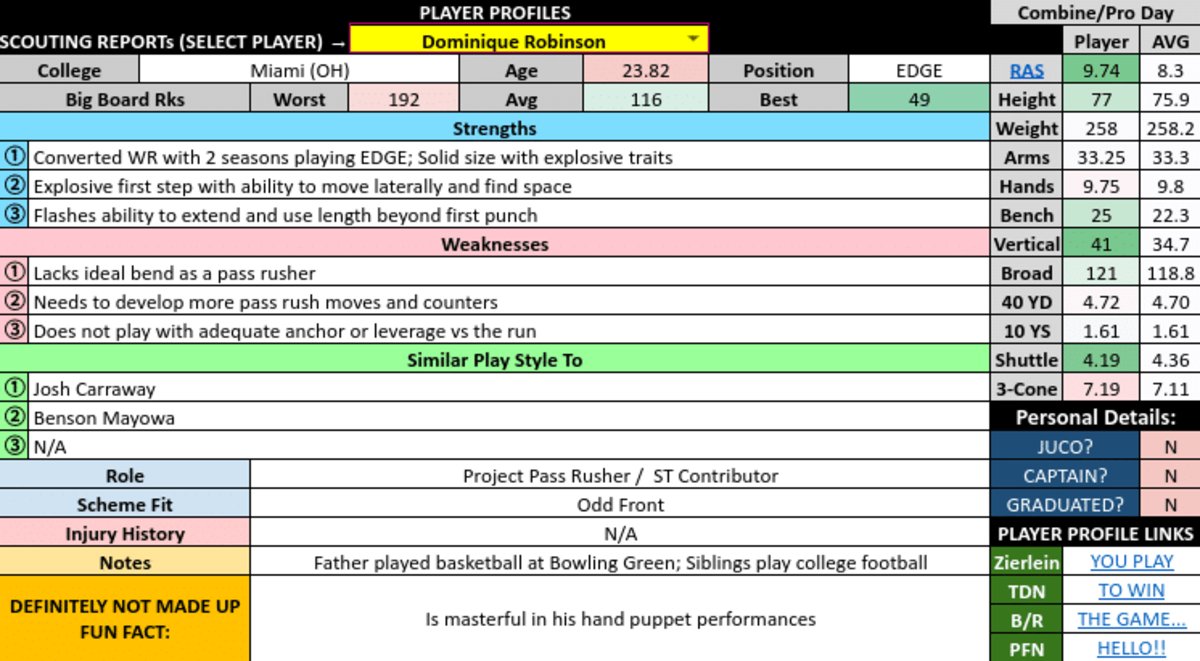 The sub-package pass rush specialist is a plus-sized athlete with good muscle, twitch, and bend to disrupt at the point of attack. Since switching to defense, Robinson has quickly improved his technique, pad level, and awareness along the defensive line. Still very raw, he primarily relies on his athletic abilities and effort to get to the passer. But the upside is there if he can add some creativity and know-how to his toolbox.
Stats to Know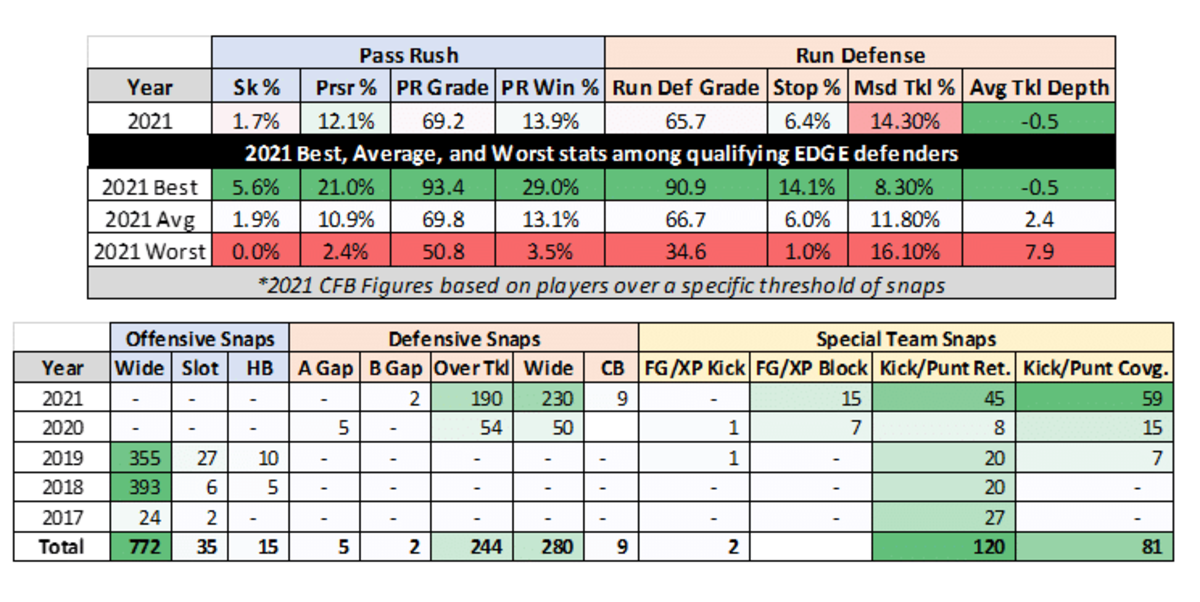 With only one true season as a pass rusher with enough snaps to justify reviewing, we are focusing on 2021.
Despite only posting an average sack rate, Robinson was above average at pressuring the passer.
Against the run, Robinson missed multiple tackles in a small sample size of run downs. While his average depth of tackle is promising, his ability to corral the ball carrier needs to improve.
Sixth-Round Draft Picks
Pick No. 186 – OL Zachary Thomas
Background
From Carlsbad, CA, Zach Thomas is the oldest of three kids. At San Diego State, he played across the line of scrimmage from his younger brother Cameron, who was selected in the third round of the 2022 draft by the Cardinals. Zach started playing football at the youth level, and earned a starting spot on the varsity squad in his junior year of high school. In high school, he played left tackle and defensive tackle while earning all-district recognition as a senior.
College Career
Ranking as the No. 201 offensive tackle recruit in the class of 2016, Thomas had offers from Colorado State, Nevada, New Mexico, San Diego State, and UNLV. Choosing to stay close to home, Thomas signed on with the Aztecs. After redshirting in 2016, Thomas saw action in 13 games in 2017 (primarily on FGA and XPA). In 2017, he started two games at right guard before suffering a season-ending torn ACL that required surgery.
Returning for the 2019 season, Thomas started the season as a backup LT before becoming the starting RT for the final nine games. Entering 2020, he was slated as the starting RT and he went on to earn second-team All-MWC recognition at that position. In 2021, he was named team captain and was asked to move over to the left side. He answered by earning first-team All-MWC recognition at left tackle.
Summary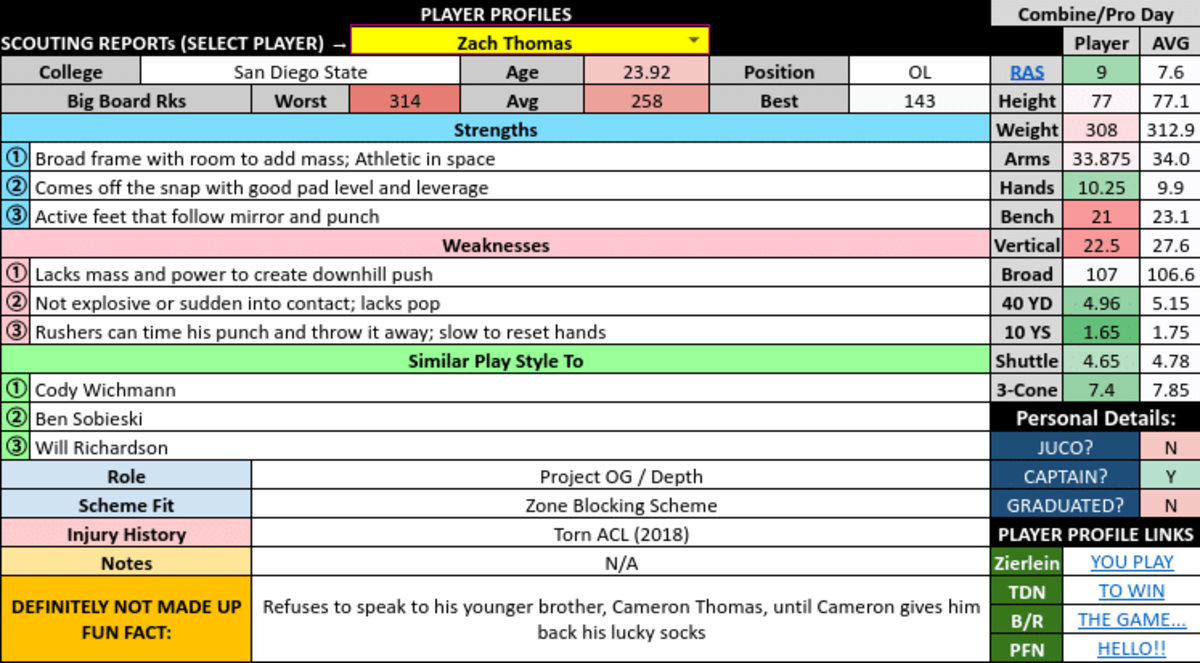 Thomas played both sides of the line and even a little bit inside as a key contributor in San Diego State's run-heavy offense. In 2021, Thomas put together his best season, grading out as one of the top run blockers in the country. He is quick off the snap and possesses plus strength to displace defenders. While he does have the length to play outside in the NFL, he might be better suited inside due to poor lateral range and questionable balance.
Stats to Know

In his time starting, Thomas has posted middling pass protection grades (per PFF) and other pass blocking stats despite a run-heavy offense and solid team grades for pass protection.
Offensive scheme could be a factor in those pass blocking grades, as San Diego State QBs have been well above average in time to throw metrics.
When it comes to run blocking, Thomas has excelled. He has been one of the better run blockers in the country over the past two seasons and has been on the side of the line where his team has had the most rushing success each of the last two years.
Pick No. 203 – RB/KR/PR Trestan Ebner
Background
From the small east Texas town of Henderson, Trestan Ebner is the third of four children. Ebner began his football career at the age of nine years old. In high school, he reached the varsity level as a sophomore while playing both WR and CB. In his sophomore season, he earned all-state honorable mention on both sides of the football.
During that explosive sophomore season, Ebner went months without washing his hair due to superstition. But after a playoff win, his mother forced him to wash it. The next week, the team was eliminated by the eventual state champion. Coincidentally, his junior season was cut short due to injuries. Moral of the story? Washing your hair is BAD.
But in his senior season, he came back with a vengeance, earning all-district honors as a WR and as a return man. I cannot help but wonder how often he washed his hair in his senior season?
College Career
Ranking as the No. 28 athlete in the 2017 recruiting class, Ebner initially committed to SMU. After his junior year of high school, the interest of Power 5 programs increased, so Ebner decided to re-open his recruitment. Narrowing his choices down to Baylor and TCU, Ebner chose Matt Rhule's Bears as his destination (in a twist of fate).
In his five seasons at Baylor, Ebner produced as a situational RB and return man each season. In 2020, he was named the Big 12 Special Teams Player of the Year and received recognition as a second team All-American. Following that up, he was again named the Big 12 Special Teams Player of the Year in 2021 and received recognition as a first-team All-Big 12 kick returner.
Ebner graduated with his degree in communications in 2021.
Summary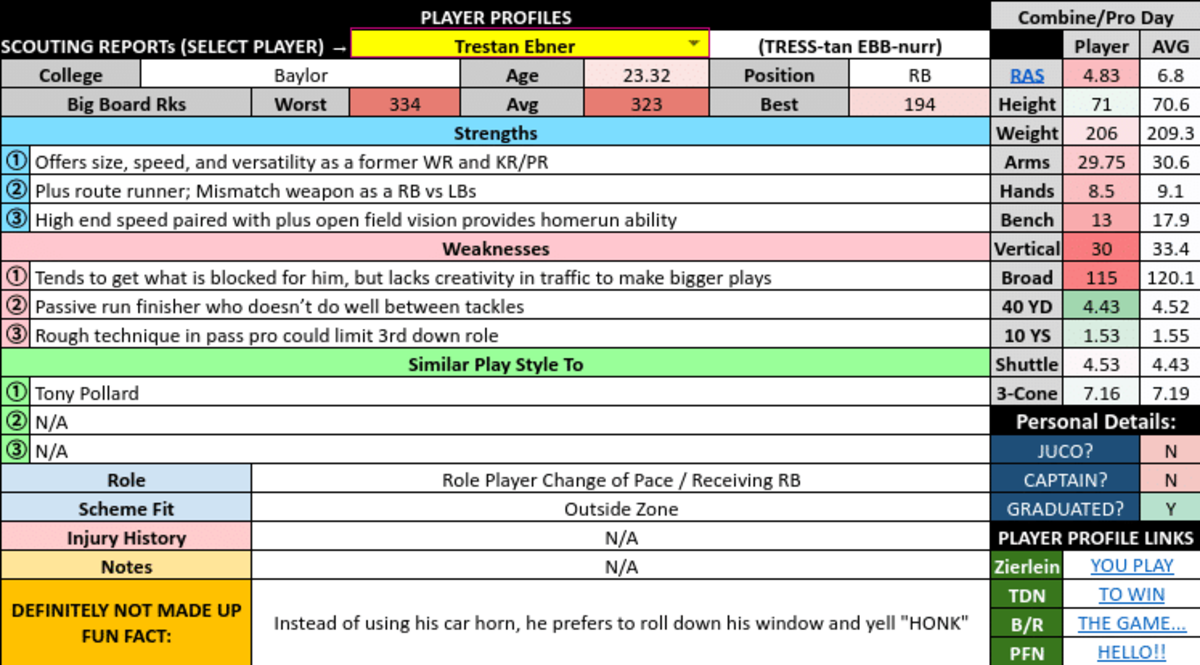 Despite being second in line to Abram Smith, Ebner made a name for himself in Baylor's wide-zone scheme. Primarily, Ebner stood out as a receiver and as a return man. As a receiver, Ebner can play out of the backfield or out of the slot. He has a good understanding of route concepts and has ball skills to finish tough catches. While his decision-making as a ball carrier can be head-scratching at times, his understanding of tempo and his plus speed makes for home-run opportunities. However, he will need to grow in pass protection to be more available on passing downs.
Stats to Know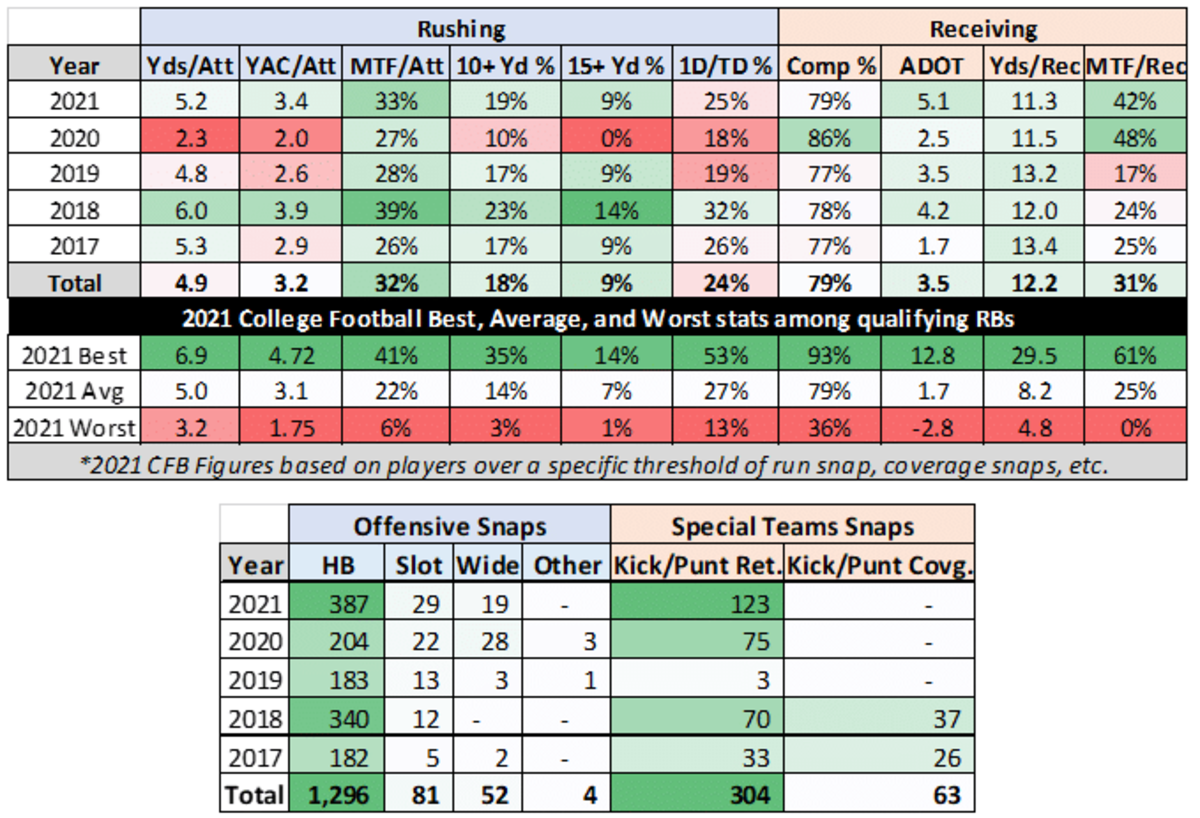 Consistently finds himself in the upper half of missed tackles forced (MTF) as a runner and receiver.
Has been one of the most productive receiving backs in college, averaging 12 yards per reception over his Baylor career.
Produced above average in 10-plus and 15-plus yard runs every year of his Baylor career except for 2020.
Pick No. 207 – C Doug Kramer
Background
Growing up in Hinsdale, IL, Doug Kramer first picked up football in the fifth grade. Both of his parents graduated from the University of Illinois. At Hinsdale Central High School, he started for the varsity squad for three years. In 2015, he earned recognition as the West Suburban Conference Offensive Lineman of the Year. Additionally, he was all-conference and all-state for the center position. Kramer also made the Dean's List every year of high school.
Out of high school, Kramer was a three-star recruit. Despite receiving offers from Illinois State and FAU, Kramer decided to walk onto the University of Illinois football team. However, just weeks before signing day, Illinois came calling with a scholarship. Kramer graduated with his degree in finance and also earned a masters degree in recreation, sport, and tourism.
Summary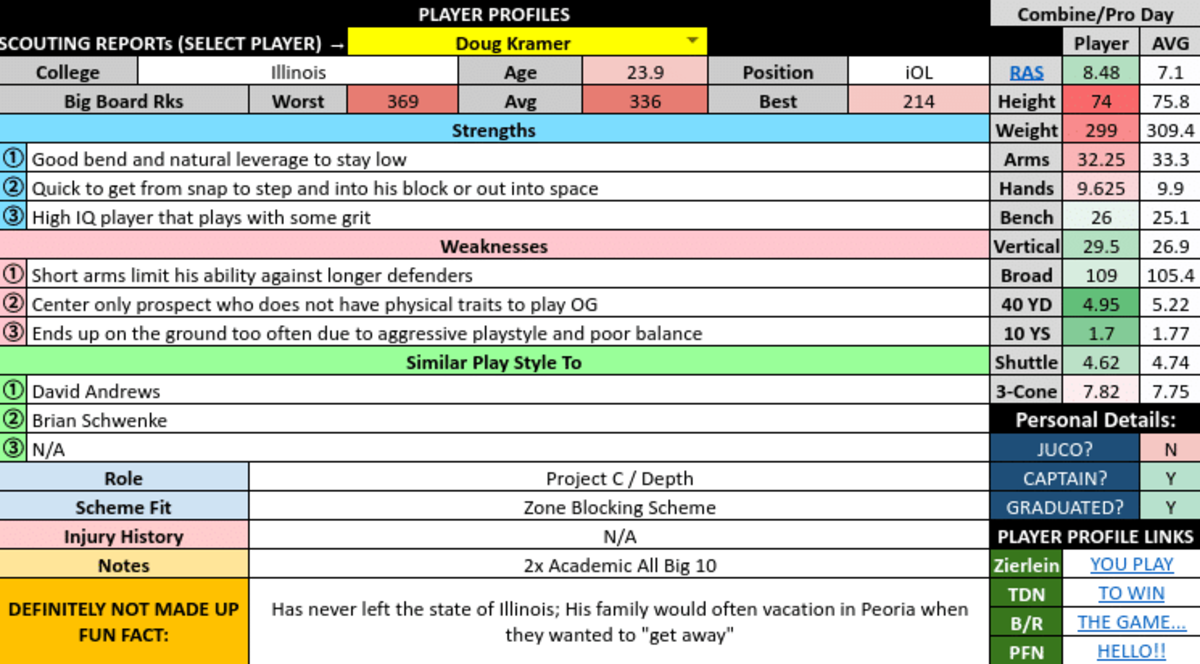 Kramer has been a reliable stalwart on the Illinois offensive line over the past five seasons. With over 3,000 career snaps at center, he has only missed four games at the college level (all coming in 2017). On the field, Kramer has a quick snap, and he consistently gets into his first step on time. With plus lower body bend and natural leverage, he can get under his man and win the battle for positioning. Despite strong technique, he is limited by short arms. Kramer is a center-only prospect with good smarts and quickness. That, paired with his grinding mentality, may give him a chance to stick on the roster.
Stats to Know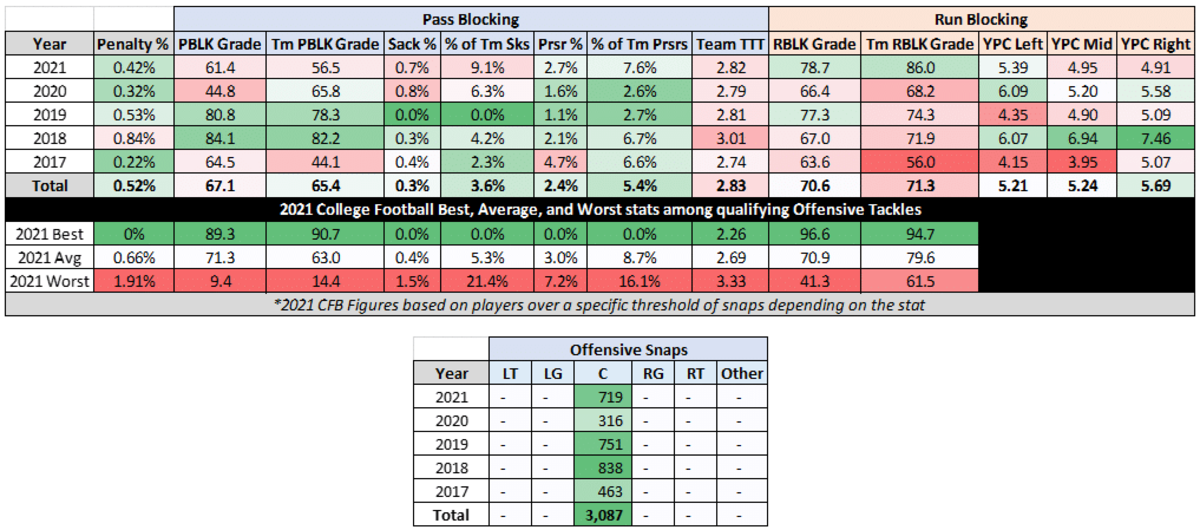 There is no clear trend to his up-and-down pass blocking grades from PFF, except for the fact that it seems to follow along with the team pass blocking grades. This makes me think that Kramer might only be as good as the talent around him as he relies on combo blocks and the zone scheme to offset his size and length limitations.
Also, the poor pass blocking grads could have something to do with the poor QB time to throw over his five-year career at Illinois.
Run blocking has not been an area of strength for Kramer until recently, according to PFF grades. This is another area where he seems to be able to improve his play with better play from teammates.
Seventh-Round Draft Picks
Pick No. 226 – OL Ja'Tyre Carter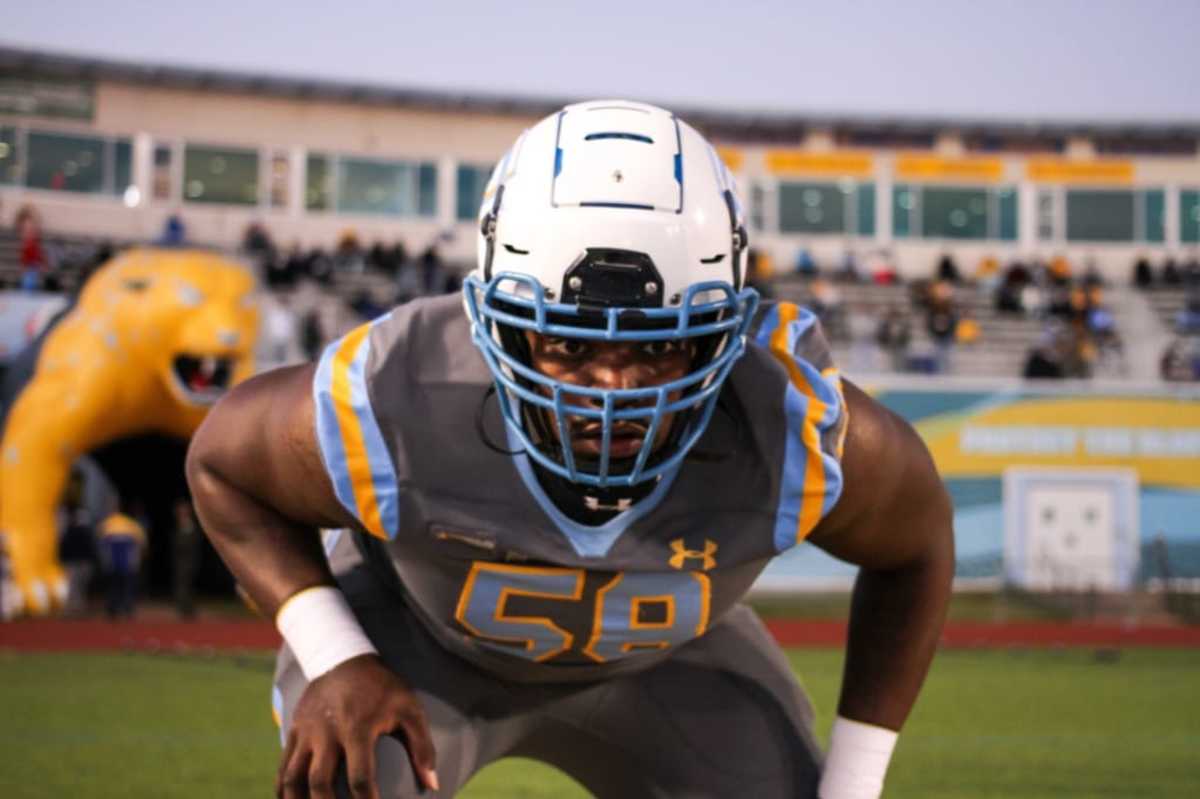 Background
Growing up in Baton Rouge, LA, Carter was a basketball standout in high school. As a junior, he was convinced to join the football team as a defensive lineman and tight end. After his senior year, he was recognized as a first-team all-district at TE and second-team all-district at defensive tackle. On top of that, he was voted the basketball team's MVP in the state title game.
Coming out of high school, Carter was a no-star football recruit. Despite receiving interest from Xavier (LA), St. Peter's, and LSU Alexandria for basketball, he decided football could provide a more lucrative future for him. He committed to Southern University as an offensive lineman despite never having played on the offensive line before.
Summary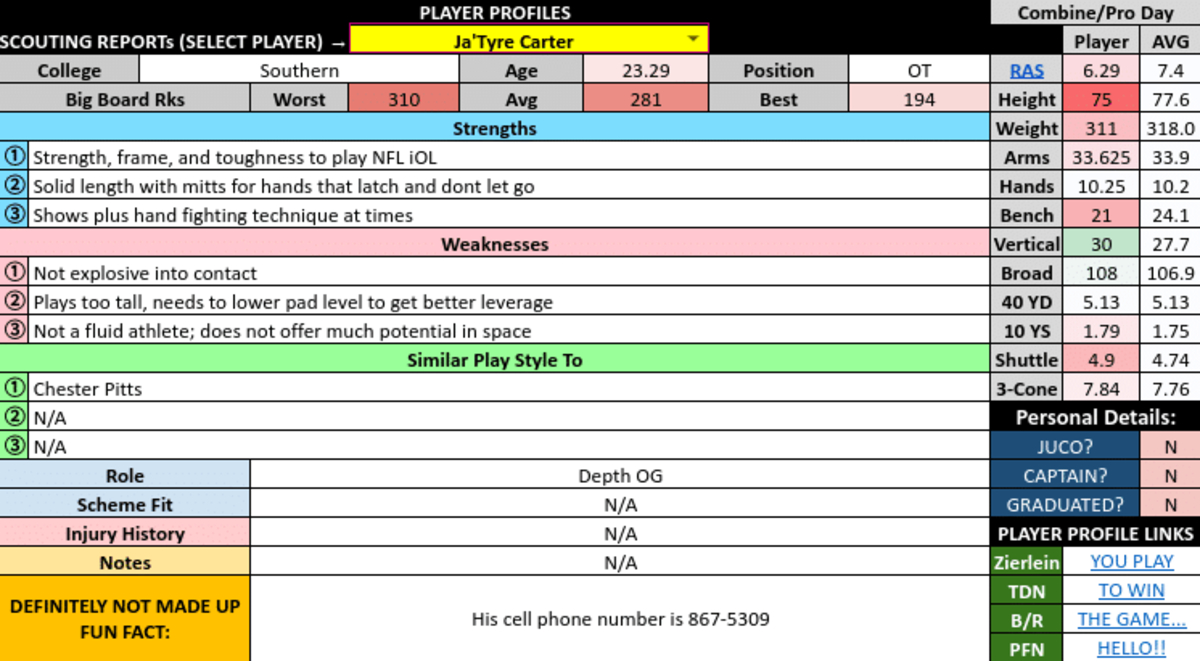 Stats to Know

The penalties are an instant red flag here. While Carter shows a lot to like statistically, those penalty numbers will need to improve for him to see the field.
The clear strength here is in pass protection, where Carter was well above average in virtually all stats reviewed. Additionally, his pass blocking grade (per PFF) has trumped the team pass blocking grade in each of the past two seasons.
As a run blocker, Carter has a way to go. Although, he still graded out better than the team did when run blocking. But when they tried to run behind Carter (left side), the team had generally poor results relative to when they ran up the middle or to the right.
Pick No. 254 – S Elijah Hicks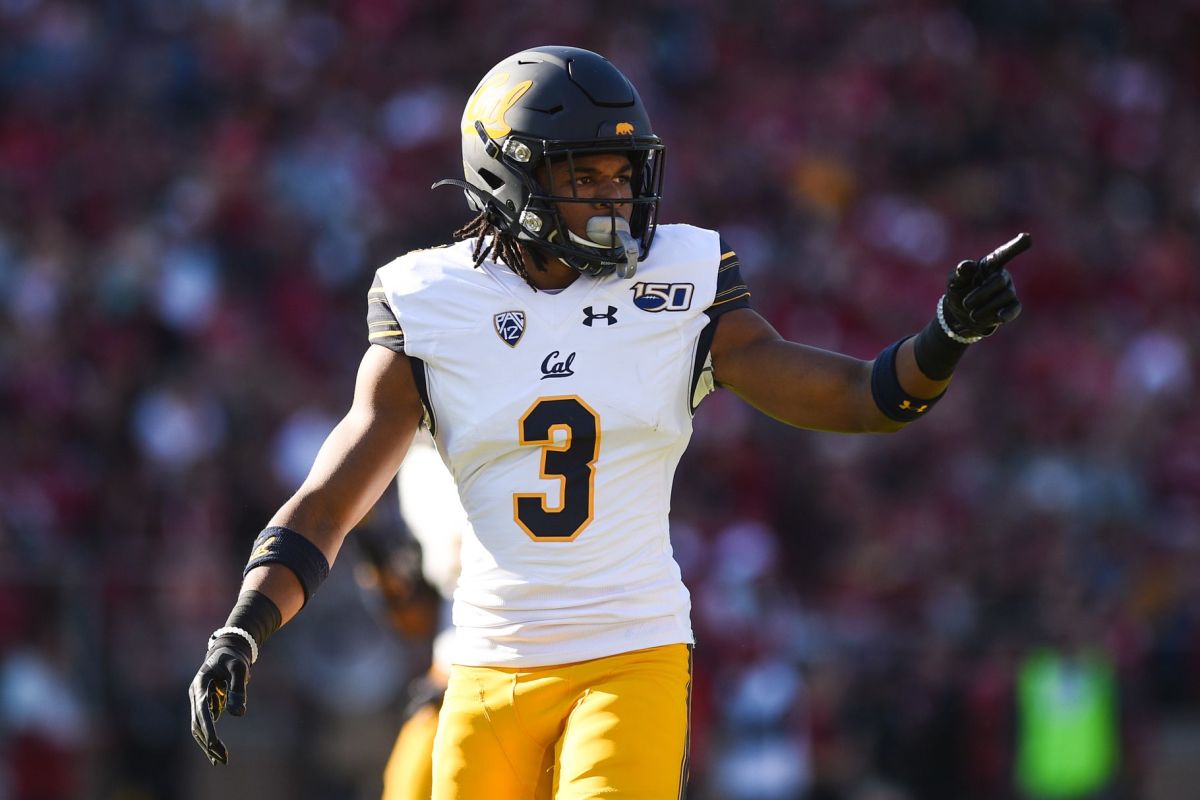 Background
Elijah Hicks came to Cal ranked as the No. 22 athlete, No. 26 CB, and No. 232 prospect overall in the country. He attended three different high schools in four years, the second of which was St. John Bosco. In order to get to the St. John Bosco campus, he had to take two buses and a train every day. After one of his friends realized this, his family invited Hicks to live with them.
Unfortunately, Hicks could not keep up with the cost of tuition at St. John Bosco, so he was forced to transfer again. While at La Mirada High School, his living situation changed multiple times as well. Because of the struggle he endured, Hicks founded the Intercept Poverty Foundation. The foundation's mission is to intercept poverty on college campuses by helping low-income students overcome financial roadblocks. In 2020, the foundation raised nearly $70,000 in COVID relief funds.
Summary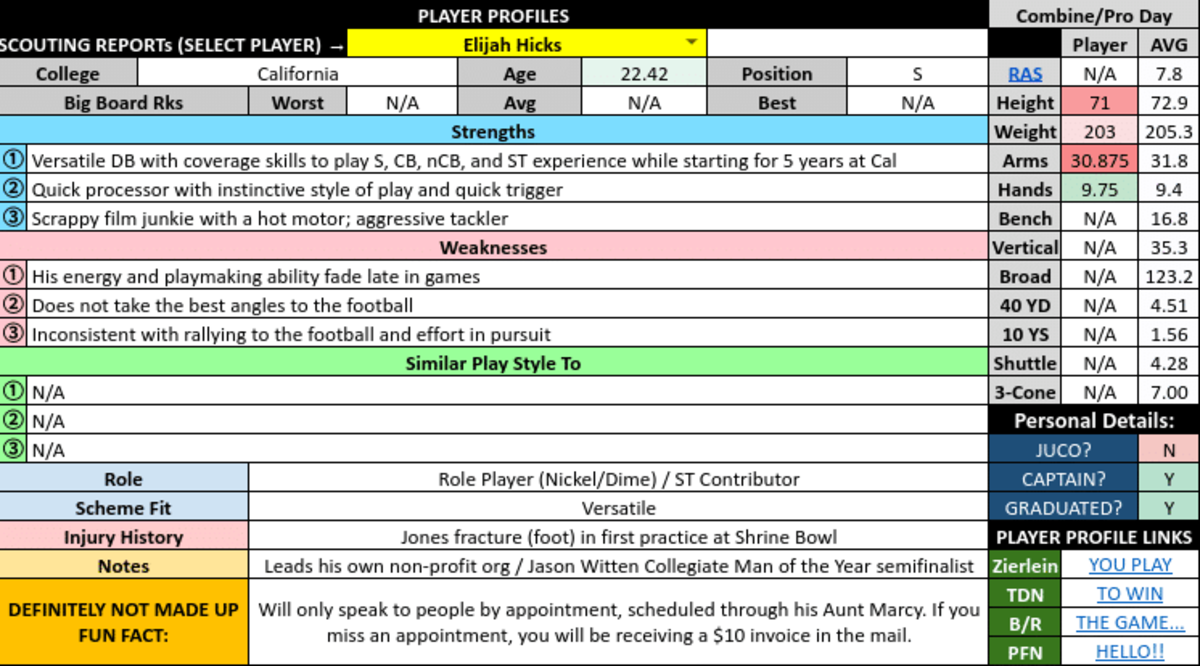 Stats to Know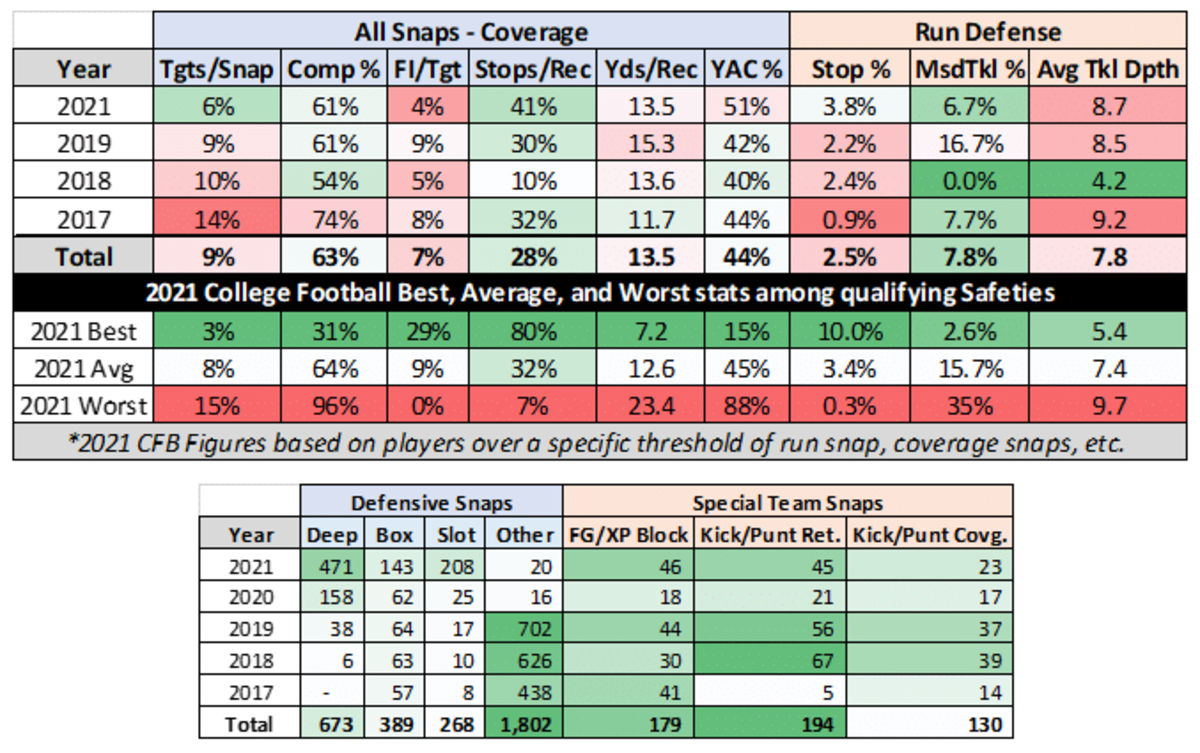 Keep in mind that Hicks played CB from 2017-2019 and only made the switch to safety in 2020.
Hicks should be a core special teams player based on his snap counts in college.
With sound tackling numbers in run support, Hicks appears to be reliable in that regard. Although, his run stop rates only hit average in 2021 and were below average in 2020.
Ultimately, it is difficult to draw much from Hicks' stats due to the cross positional variety of his snap counts. However, his versatility is clear.
Pick No. 255 – P Trenton Gill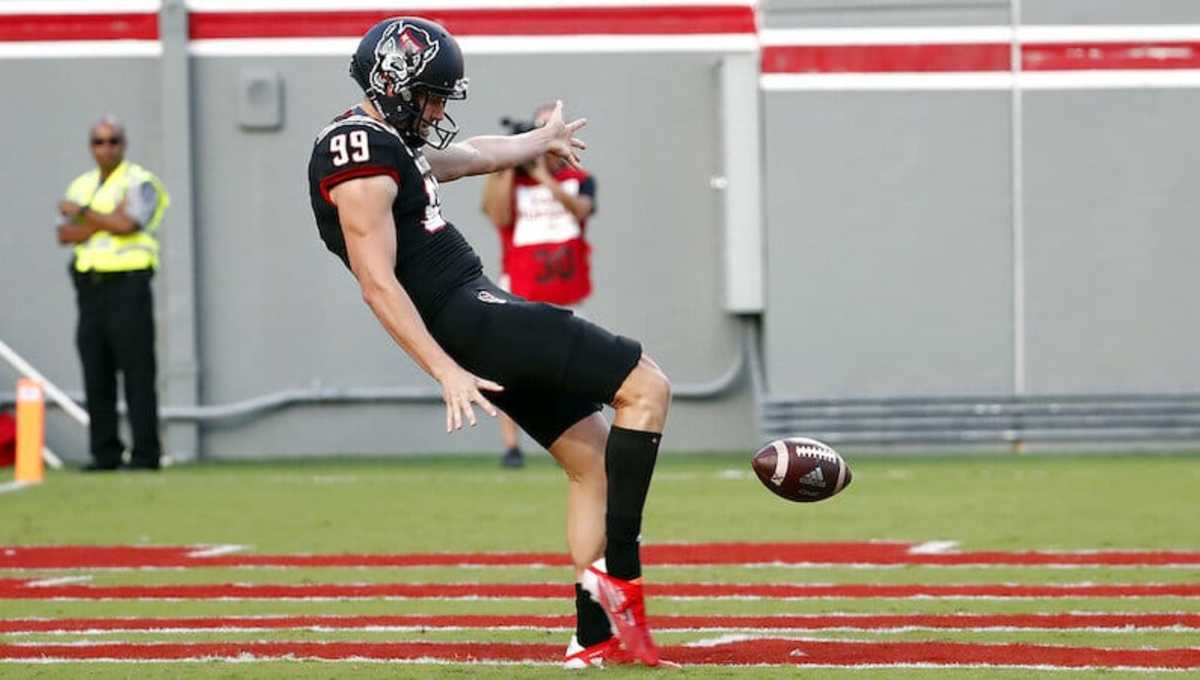 Background
Trenton Gill was the first baby born in Alamance County in 1999. In high school, Trenton was named the conference kicker/punter of the year as a senior and was an all-area honoree. He was also a two-time all-conference selection. Additionally, he was an all-state soccer player. In 2020, he raised over $8,000 and 9,000 meals to help businesses and families in his hometown during the COVID pandemic. His nickname is Mr. Manners. And that just seems fitting for a punter.
Stats to Know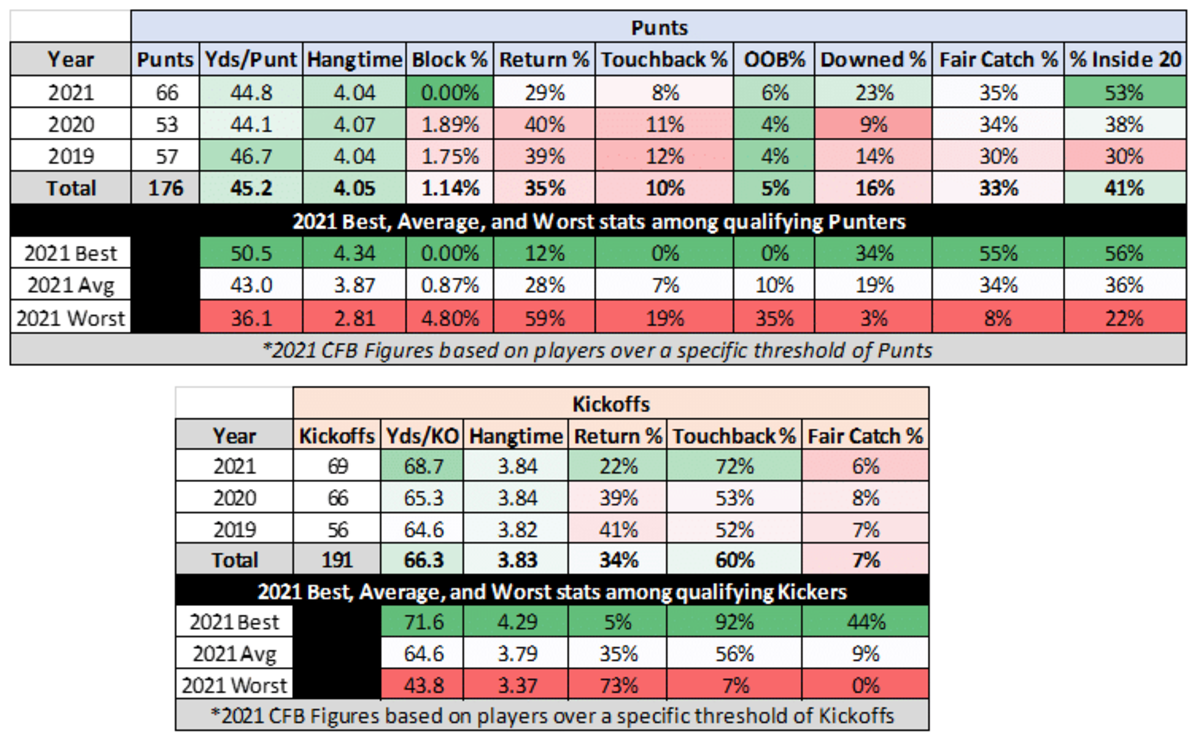 Gill is above average in punt distance, hangtime, and placing the ball inside the 20-yard line in his career. Although, he is below average in getting punts blocked and return attempts against. Additionally, more of his punts have landed in the end zone for touchbacks than most.
On kickoffs, Gill is generally average to slightly above average in most metrics. The only metric he is below average with is fair catch rate. This could point to him kicking out the back of the end zone more often than most.
Follow On Tap Sports Net on social media!