Mother's Day is nearly here and of course, you waited until the last minute. Like so many others, this happens a lot but have no fear, there are a few gift ideas for your Chicago Bears-fan mom.
Chicago Bears Porcelain Figure
We all know someone who's been collecting figurines from The Hamilton Collection for years. What better gift is there for a lover of both porcelain and the pigskin?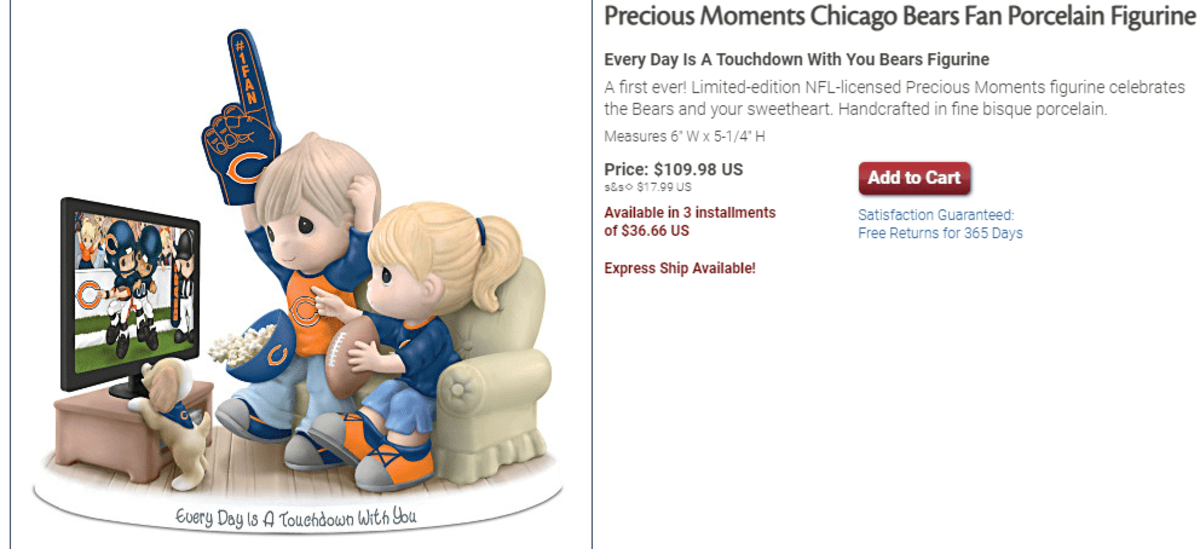 You can find this Chicago Bears-themed figurine on The Hamilton Collection website for just over $100. If we're being honest, you know you'd love this too. Who wouldn't want to stare at some happy Bears fans? We typically don't see it in the mirror come game day.
Bears AirPods Case Cover
How many times have you heard "Have you seen my AirPods case" or "Is this your case or mine"? Here's the solution: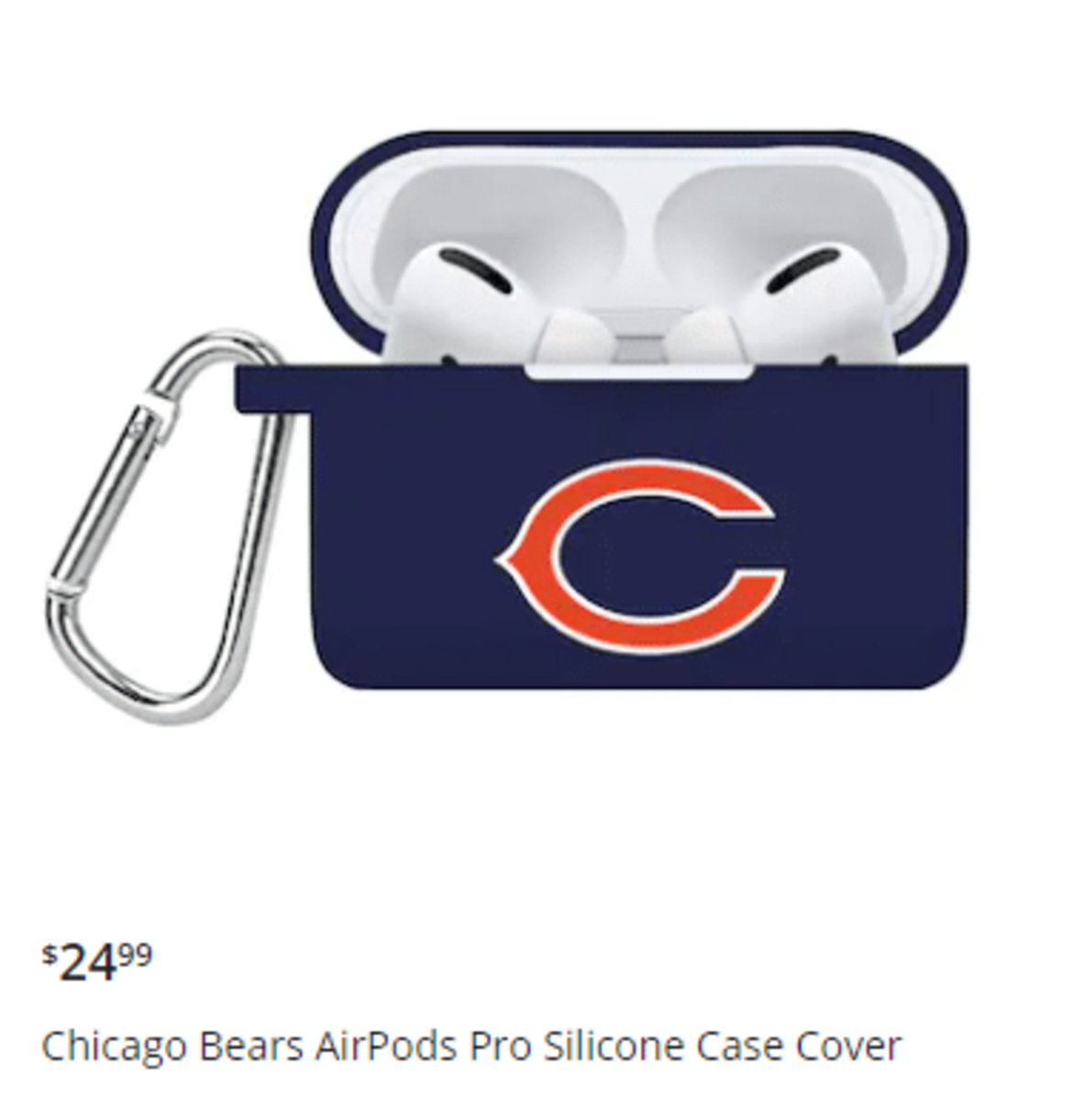 Any mother who picks multiple AirPods cases out of the couch after the toddler stole it can totally benefit from this Chicago Bears-themed one. It's simple, with the best logo in sports smack-dab on the front.
The design won't stop the kids from stealing it but at least you'll know which is hers when you save the day, finding it in the toy bin next to Bluey. For $25 on the Fanatics website, you can't go wrong with a bargain plus peace of mind.
A Wine Tumbler May Just Be The Best Gift
When the Chicago Bears disappoint us, what do we do? We crack a beer or a bottle of wine, sing Bear Down, and pray Green Bay is also losing. That may not always be the case but at least you can get the mother in your life the proper container for therapeutic consumption.
There are several different tumblers on the Chicago Bears store. The Draft Tumblers pictured above would be perfect for mid-November tailgating at Soldier Field with some hot chocolate and Schnapps.
Finding them for under $40 is pretty cool too. Bears' GM Ryan Poles giving these mothers something to cheer for come September, is even cooler.
Happy Mother's Day to all!
Follow On Tap Sports Net on social media!