The White Sox are dead. Lifeless. Whichever adjective you prefer to use, go ahead and insert it to describe the team. No leadership on the field. No clue what's going on in the dugout. Anyone watching these games knows this. Hell, anyone looking at the standings probably knows this. The Sox can't score runs. The Sox lead the league in errors. They are losing to bad teams in embarrassing fashion. I could go on and on like this, and I might at another time.
I am almost at a loss for words regarding how bad this season has started. We can go on and on about all the things that might be affecting this team. Bad luck? Sure, why not. We see the exit velocities, launch angles, and xBAs knowing the Sox should be getting more hits. Do we care?
All we care about is results and we're not getting any. Well, we're getting some results, but frankly, they suck. We can go on about the injuries. Do they constitute a problem? Sure. The South Siders are missing some key players at the moment. Is the weather affecting them? Yeah, why not. We've seen plenty of hitters that heat up as the weather warms up in the past. Vince Velasquez and Dallas Kuechel in the starting five? Unfortunately.
But none of these viable excuses for the White Sox being this bad.
What Can We Control
Some of the reasons behind the struggles outlined above, such as bad luck and injuries, are out of the team's control. The one thing that is in their control is going out and playing hard on the field. It would be ignorant to say they are not. These are professional baseball players, of course they are striving to perform at the highest level. They are putting in the effort every day.
It's not that no one cares, it's just that this team doesn't seem to have any fire.
The Heart and Soul
We know that Jose Abreu is one of the team's primary leaders and he needs to step up. I would even call him the soul of the Chicago White Sox, if I may wax poetic. It's been an atrocious start and maybe one of the worst stretches of his career. Does he deserve a little grace? I would say so. I think — or hope — Abreu will eventually snap out of the slump. And he did show some signs of improvement in his last two games played.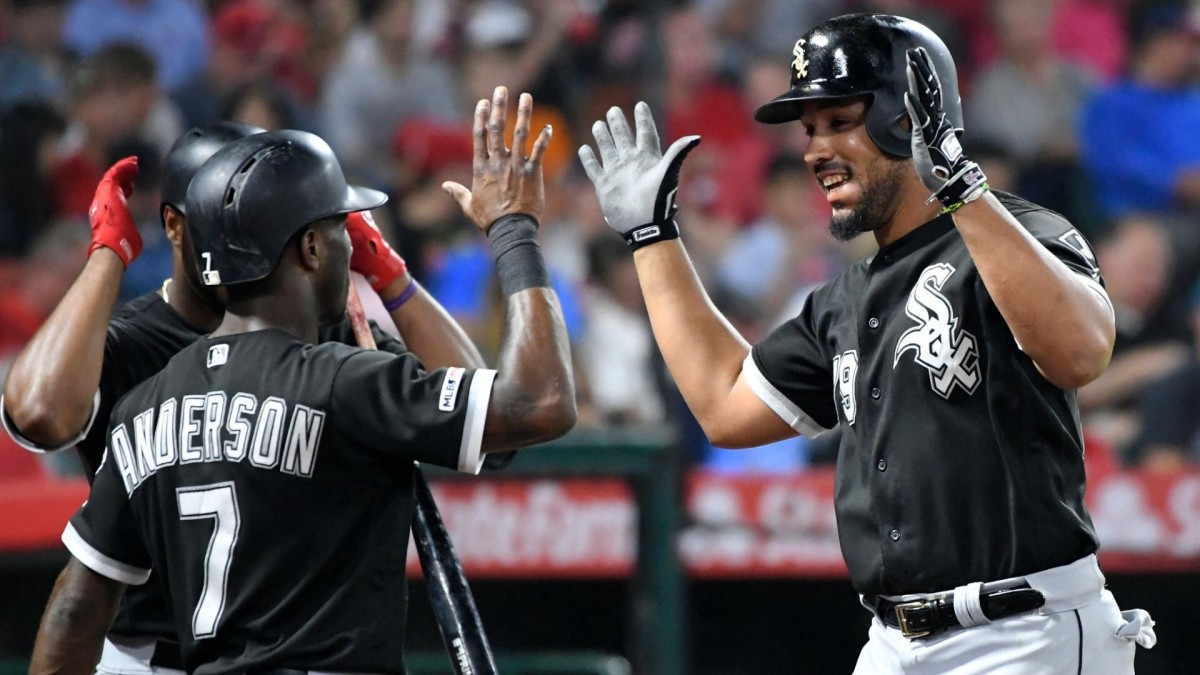 One guy that always goes hard is Tim Anderson. We know that Tim is out there doing everything he can to get some wins on the board. He's one of the few hitters producing anything offensively at the moment. But Tim — the heart of the team — needs to step up and start playing like we know he can at shortstop. He leads the league in errors and some of them have been egregious. As someone who has watched baseball for a long time, good play and bad play are contagious, #confirmed.
Our Backbone: Lance Lynn
What the Chicago White Sox are missing more than anything is their backbone. And that integral piece of the anatomy is Lance Lynn, of course. I know Lynn is with the team. He's in the dugout and we see him on TV talking to his teammates. But that does not make up for what he gives the Sox on the field.
I realize he only gets the ball once every five days. But when he does, he is him. He is the guy who is yelling and screaming after he strikes out an opponent. Lance is the big bastard out there blazing fastballs past hitters. As if to say, "go ahead and try to hit this, you slapdick motherfucker." And he follows it up by walking off the field and cursing even more.
Hell, he was even electric in the broadcast booth with Jason Bennetti and Gordon Beckham on Tuesday night. During a significant chunk of his in-game segment, Lynn talked about how competitive he's always been, all while roasting Beckham about his playing career. If you can't tell yet, he had me fired up.
The Time is Coming
It's intensity and passion that the Chicago White Sox lack right now. Competitiveness is the source of their swagger. There is no one else on this team that has the intensity of Lance Lynn. He is the hero the South Side needs to get this team to stand up and start fighting for some wins.
Luckily, we are only a few weeks away from his return.
I hope the White Sox can hang in there in the meantime. Until then, scream it with me: THIS TEAM NEEDS ITS BACKBONE A-S-A SLAPDICK MOTHERFUCKING -P!!!
Follow On Tap Sports Net on social media!