Now here is something you don't expect to read. Yes, that headline is accurate. On Wednesday, May 18, 2022, the Texas Eastern District DOJ issued a press release. 18 individuals have been arrested/summoned to court over an alleged PPP loan scam. PPP stands for Paycheck Protection Program and was a big part of initial COVID-19 survival for small businesses. One of those names was Jason Geiger, who some may know as Austin St. John. But I'm assuming everyone reading this knows him as the Red Power Ranger. Hell, the DOJ listed him as such in their press release, check it out.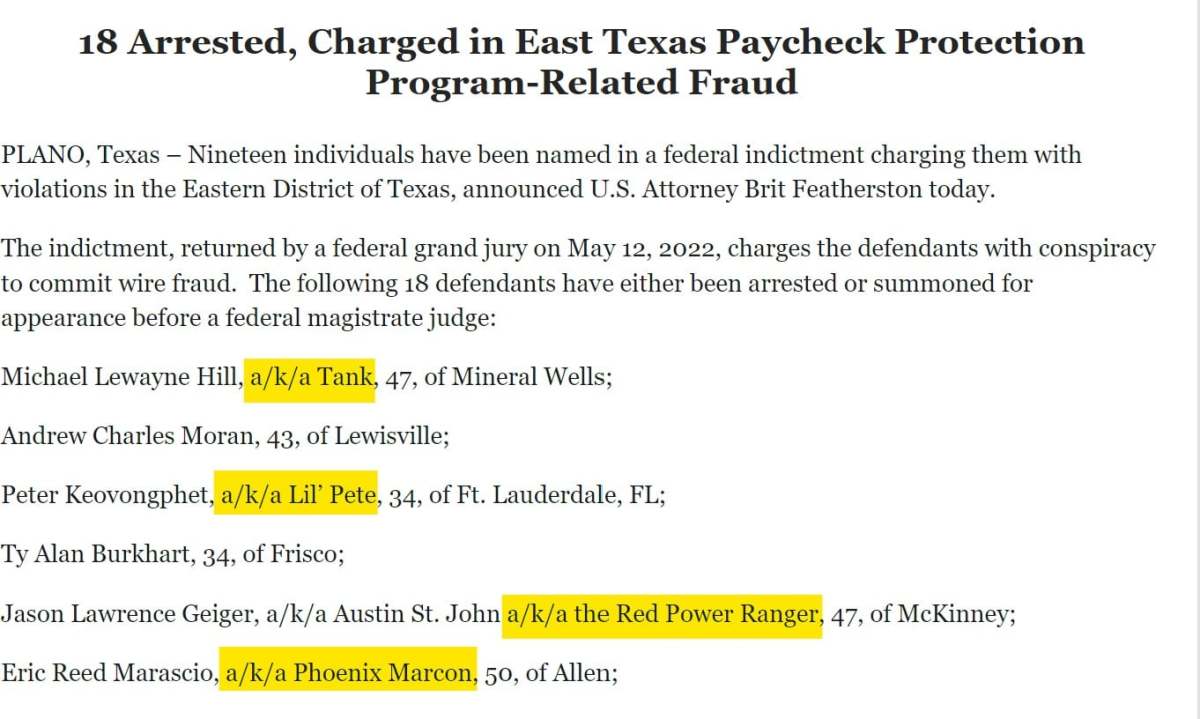 It's unclear how the DOJ established the 'as known as' names from the non-Power Rangers indicted, but I love it. Seriously, we've got Tank, Phoenix, and Lil' Pete out here working with the Red Power Ranger to scam the government. Allegedly. What a time to be alive.
What is the Red Power Ranger Accused of?
Per the indictment, Michael 'Tank' Hill and Andrew 'Don't Have a Sweet Nickname' Moran led the scheme. They recruited the other 16 defendants to submit businesses for PPP loans with inaccurate information on employees/salaries etcetera. Again, allegedly. The indictment accuses the group of illegally obtaining at least $3.5 million. Jason Geiger is one of those willing participants. Unfortunately for them, the FBI and IRS are investigating so this isn't going away easily.
If convicted, each defendant could face up to 20 years in jail. Frankly, I'm disappointed in the Red Power Ranger. Tommy, the White Power Ranger, never would have done this. Green Power Ranger Tommy on the other hand, is as guilty as Rita Repulsa.
Be sure to follow On Tap Sports Net's pop culture team for previews, reviews, and predictions from these shows and more throughout the year.
Follow On Tap Sports Net on social media!