It was a high-scoring affair Tuesday night at Wintrust Arena as the Chicago Sky took care of business against the Indiana Fever following a banner-raising ceremony.
Before the game, the Sky celebrated their 2021 WNBA title by raising their championship banner and issuing players commemorative rings.
"It was a good moment," said head coach James Wade. "We appreciate when all your hard work comes together."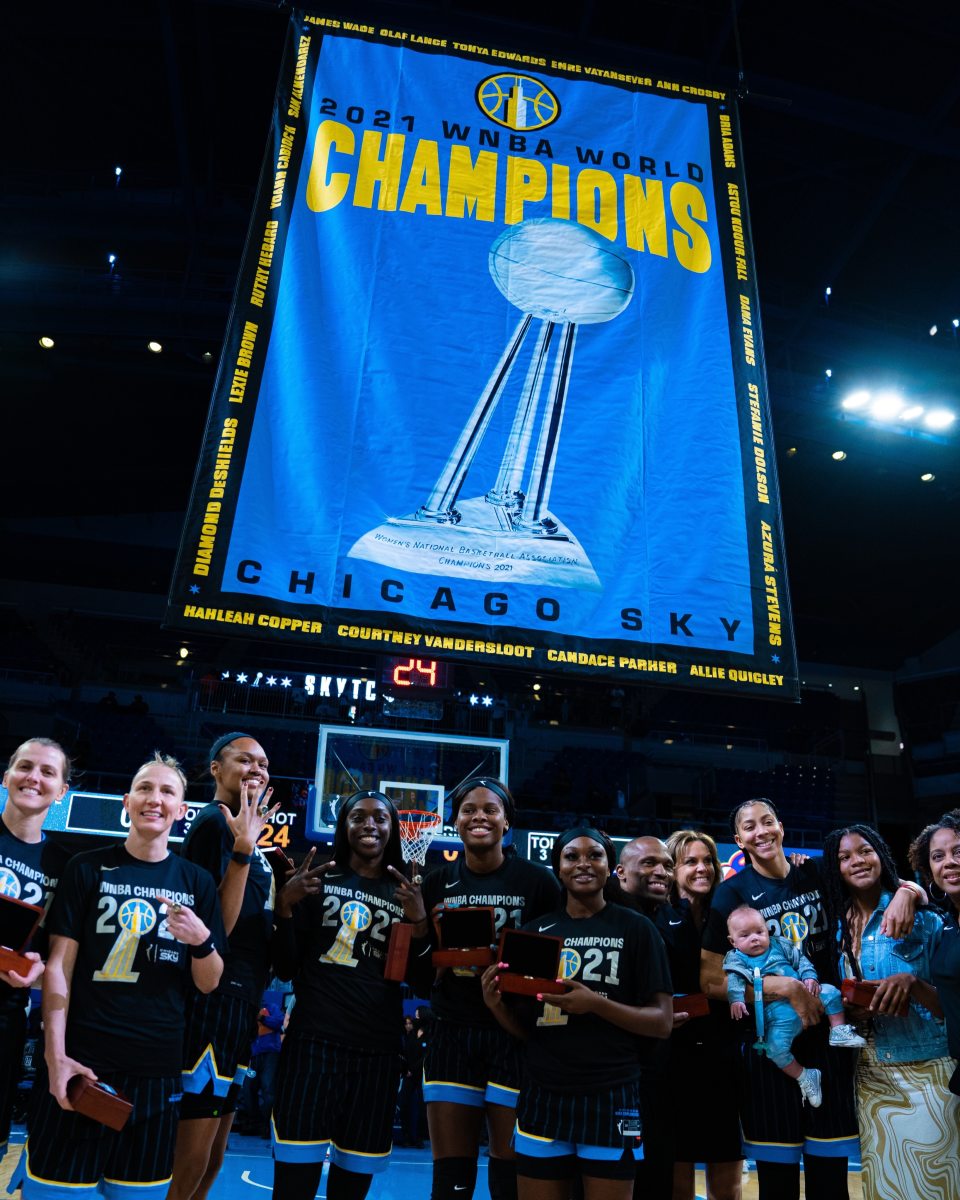 After the confetti settled, the Fever did not make life easy on the defending champions. Entering the matchup, the Sky were favored by 13.5 points. At the half, Indiana held a 49-42 lead.
"They were out toughing us," said Wade.
Scrappy rookie Emily Engstler was all over the court making plays on both sides of the court for Indiana. She finished with a game-high 13 rebounds and picked up two blocks as well.
After the game, Wade praised Fever head coach Marianne Stanley and gave her team a great deal of credit, emphasizing how you can't count them out.
But it was all Chicago in the second half as the home team outscored the Fever 53-41. The Sky began to fire on all cylinders offensively as six players finished with double-digit points. Candace Parker led the way once again with a final line of 16 points, six rebounds, and three steals.
What's On Tap Next?
The Chicago Sky look to extend their winning streak to three games as they host the scorching hot Las Vegas Aces on Saturday, May 28.
Follow On Tap Sports Net on social media!