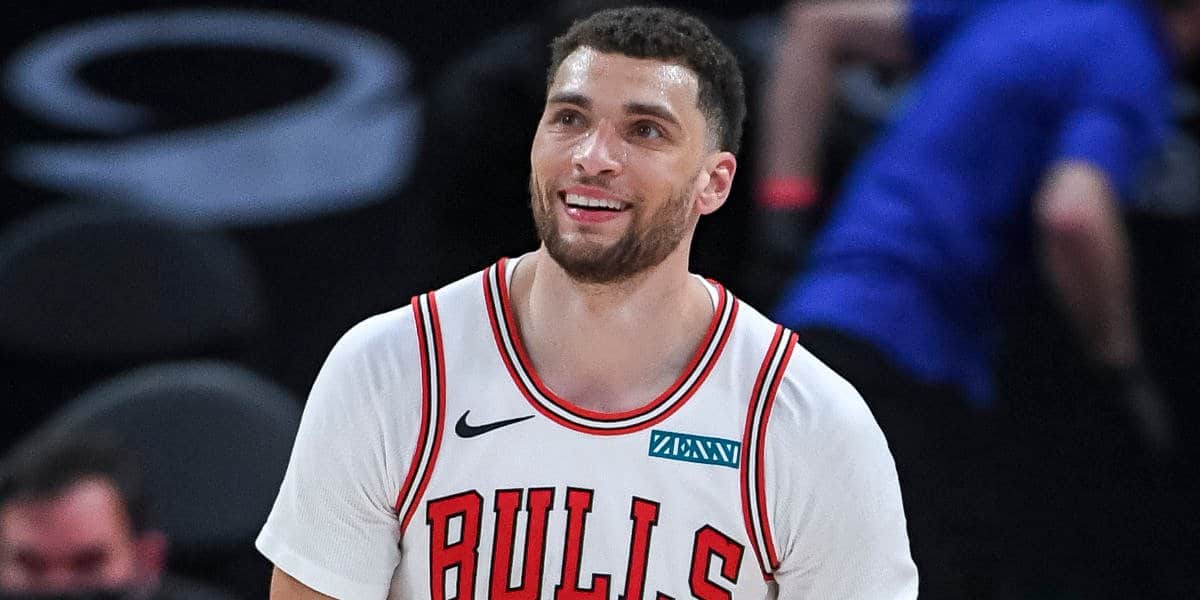 According to a recent report, the Chicago Bulls will pony up the richest contract in franchise history to Zach LaVine this summer in order to convince the unrestricted free agent to stay put.
And, well, duh.
Having just sprung loose from the ranks of mediocrity, now's not the time to pinch pennies. Nor is LaVine the guy to shortchange given the laps he ran around his last contract.
Executive Vice President Artūras Karnišovas and General Manager Marc Eversley have already gone to great lengths on LaVine's behalf.
What's another $212 million to an organization that put itself on the hook for nearly $255 million and five draft picks to surround LaVine with Nikola Vučević, Lonzo Ball, DeMar DeRozan, and Alex Caruso?
What's more, Karnišovas and Eversley have just begun to make Bulls look as appealing as a team playing in the third-largest market should. Why risk undermining the work it took to do so by offering LaVine anything less than what he's put himself in a position to earn?
It's Time to Pay LaVine
The only conceivable hurdle between LaVine and a max deal would've been his stubborn left knee. But Karnišovas made small potatoes of it long before LaVine went under the knife six days ago.
LaVine averaged 24.4 points on the sixth-best true-shooting percentage among players who attempted at least 1,186 shots this season. He did so while playing through a torn ligament in his left thumb, tightness in his back, and pain in his knee. He was the 58th highest-paid player.
If what Joe Cowley of the Chicago Sun-Times reported Saturday comes to fruition, LaVine will move up 40 spots next season, ahead of even Nikola Jokić and Joel Embiid.
That's sure to fan the flames of the ongoing debate over LaVine's worth, at least among people outside of the Advocate Center.
But those inside appear to already know the deal.
Follow On Tap Sports Net on social media!