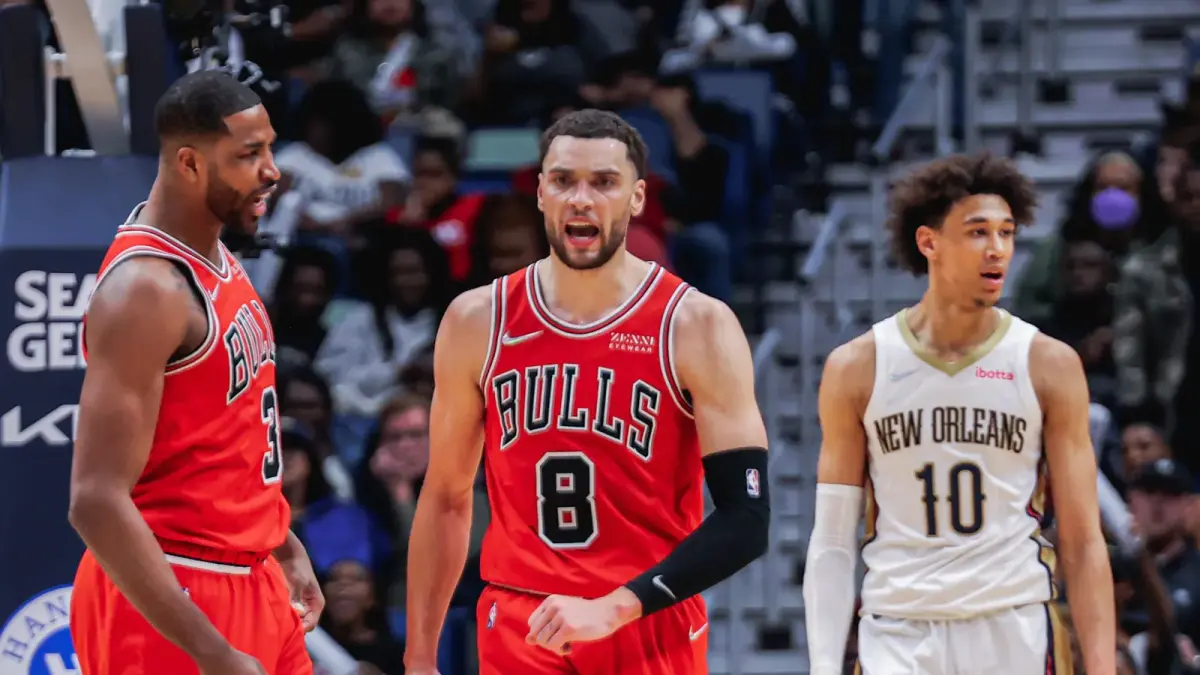 The discourse surrounding Zach LaVine, his unrestricted free agency, and monetary worth took an unexpected turn Wednesday. During the "Kap & J Hood" show on ESPN 1000, David Kaplan said that, while there are some people within the Chicago Bulls organization who want to offer LaVine a five-year max contract worth $212.3 million, some don't because of what they perceive to be his lack of a dogged mentality.
"Solid player," Kaplan said. "Good ball handler. Good facilitator. Solid player. Great guy. Is he gonna truly kill you when the game is on the line?
"Like Michael [Jordan] would kill his family to win. Kobe [Bryant]…same deal. There are some that believe Kevin Durant is a killer. Steph Curry. There are other guys that are really good players. Not the dog mentality."
Kaplan's intimation comes four days after the Chicago Sun-Times reported that the Bulls are planning to extend what would be the richest contract in franchise history to LaVine this summer.
While LaVine may not strike fear in the heart of opponents the way Jordan or Bryant once did, his scoring prowess is undeniable. And not for nothing, but he was also averaging the same amount of points in the clutch as Durant while shooting nearly 10% better from the field than the Nets superstar before tweaking his left knee in January.
Like Kaplan's co-host Jonathan Hood said later in the episode, players with the deadliest of killer instincts are few and far between. "For those in the front office that say they aren't sure that LaVine is an alpha dog or the leader," Hood said, "well he just started winning last year. Maybe he develops into that. Are you willing to see whether or not he develops into that?"
And so the saga of Zach LaVine's free agency, which hasn't even officially begun yet, continues.
RELATED: Arturas Karnisovas Wants Zach LaVine to Stay With Chicago Bulls Long-Term
Follow On Tap Sports Net on social media!