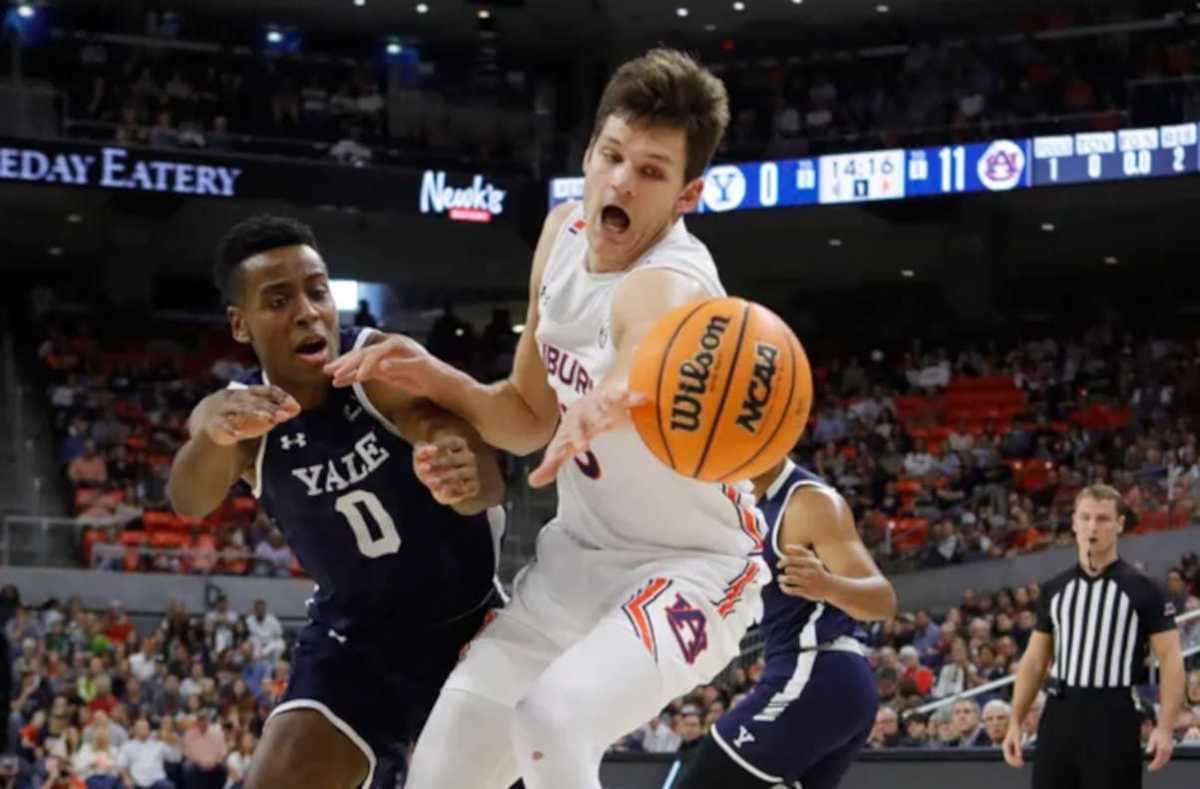 The 2022 NBA Draft is quickly approaching. On June 23rd, the Chicago Bulls are currently slated to pick 18th in the first round. Rumors have swirled that the Bulls may try and package the pick in a potential trade. For the sake of fun, let's look at a realistic option if they decide to keep the pick: Walker Kessler.
Walker Kessler
Walker Kessler is a 7-foot-1 big man who played his college ball at North Carolina before transferring to Auburn. The big man saw success at Auburn, playing alongside future lottery pick, Jabari Smith.
Kessler's offensive game is still a work in progress but there is potential for him to grow into a serviceable perimeter threat. Inside the arc, and mainly at the rim, Kessler was absolutely amazing. He made 70% of his two-point shot attempts.
Not only does Walker Kessler have touch at the rim and the ability to develop into a three-point shooter, but his interior defense is also elite. In his lone season with Auburn, Kessler averaged 11.4 PPG and 8.1 RPG. Furthermore, he averaged 4.6 blocks per game and shot 60% from the field, and 20% from downtown.
Kessler possesses above-average lateral movement in the paint and is able to challenge anyone going hard to the basket.
If Kessler is available at the 18th pick, he would fill a need the Chicago Bulls have going into the offseason: interior defense.
Walker Kessler would provide the length the Bulls need off their bench and if developed well, he could become a perimeter threat as well.
The Chicago Bulls are currently guard-heavy, so Kessler would make a ton of sense if he's still on the board at 18.
Follow On Tap Sports Net on social media!