Not much has gone right for the Chicago White Sox this season. A 2022 campaign once ripe with potential now looks grim following another series loss Sunday.
Injuries and underperformance have comprised the story for the struggling Sox so far. Last year's team endured similar injury issues but battled to overcome adversity. The 2021 team received production from unexpected sources to weather the storm throughout a 93-win season. With the exception of Jake Burger and at times Matt Foster, the 2022 team simply hasn't seen unexpected sources answer the call.
Offensive woes aside, the next culprit has been a top-heavy bullpen. In particular, the left-handed relief options have been subpar. This area of weakness took shape late in Spring Training when Garrett Crochet suffered a torn UCL, which required season-ending Tommy John Surgery.
Crochet was a key contributor to last season's bullpen corps with a 2.84 ERA and would have been in line for a larger role this season. The original plan was for him to receive a mix of high-leverage and multi-inning opportunities. But as we've seen with the Sox, unfortunately, they oftentimes aren't equipped with a solid Plan B or C.
Contingency Plans
Plan B was to ride Aaron Bummer as much as possible in lefty situations while hoping unproven options in Bennett Sousa, Tanner Banks, and Anderson Severino could prove their worth. This somewhat worked initially, as Sousa and Banks stepped up and provided some quality innings while Bummer and Severino struggled. Banks went on an incredible scoreless streak to open the season, while Sousa became a fan favorite following some solid outings and listening to fan feedback by making his entrance song "Love Sosa".
However, there hasn't been much to love about Sousa's recent performances as he has a 18.69 ERA in June and appears to be ready for a demotion. Before Banks was recently recalled and strung together some decent outings, he was showing why it took him until the ripe age of 30 to get his first taste of MLB action with a 14.14 ERA in May. Water also found its level with Bummer starting to find himself as he rattled off 12 straight scoreless outings.
Following Sunday's pregame roster moves, the White Sox have to ride with whatever their Plan C is for left-handed relief help as Bummer landed on the injured list. If the South Siders want to work their way back into contention, they simply can't trot out Sousa and Banks in key situations and expect different results. Even when Bummer comes back, it's clear they need lefty relief help badly. Bummer can't carry the load himself, and if he continues to sustain injuries, the club needs more formidable options to fall back on.
Limited But Existent External Options
Unfortunately, the Chicago White Sox farm system isn't overflowing with talent to help acquire a southpaw on the trade market. This makes pitchers with multiple years of control left, such as A.J. Puk from Oakland or Keegan Akin from Baltimore, unlikely options.
However, Andrew Chafin of the Detroit Tigers could be a realistic target as he is on a one-year deal with a player option and has plenty of experience. The 31-year-old owns a formidable 2.51 ERA, 1.95 FIP, and 10.05 K/9 rate across 14.1 innings this season.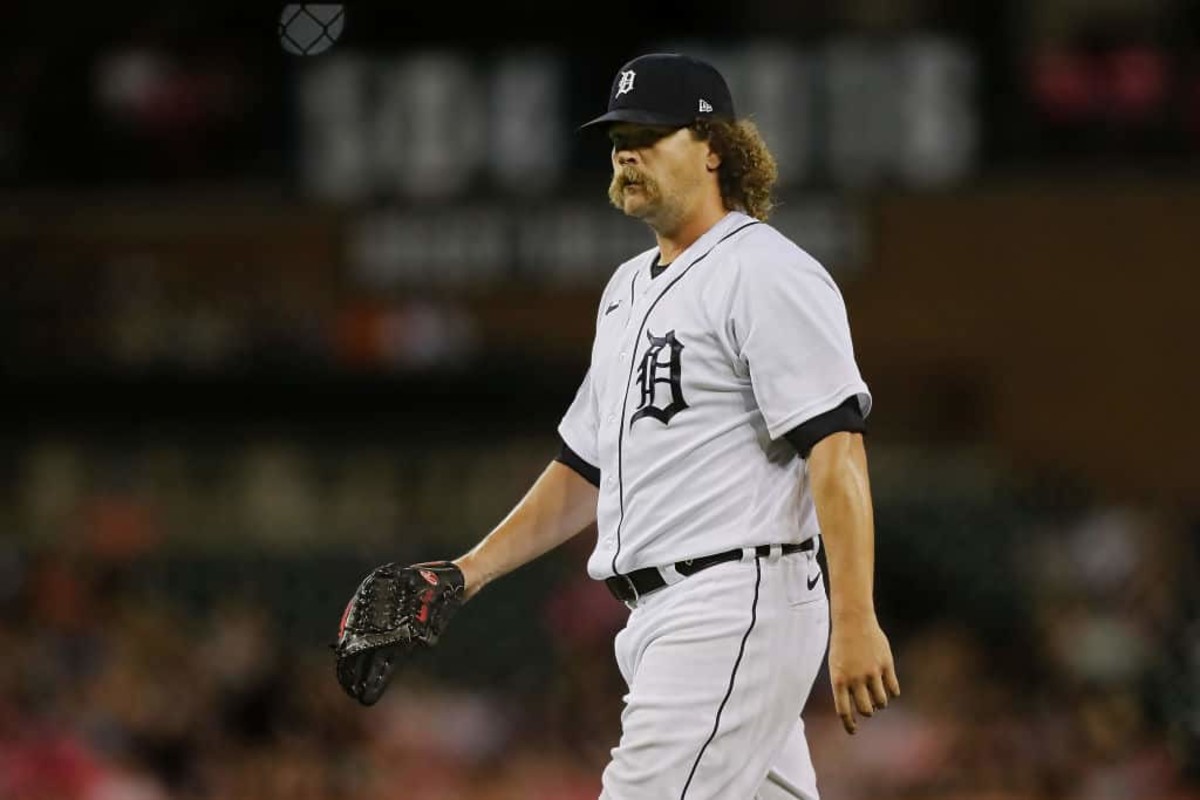 Regardless of which path the White Sox take, they can ill afford to wait for their bad luck to change without taking action themselves. As the team looks to get back on track during a three-game series in Detroit to begin the week, perhaps Chafin could make an impression on the Sox front office.
Follow On Tap Sports Net on social media!