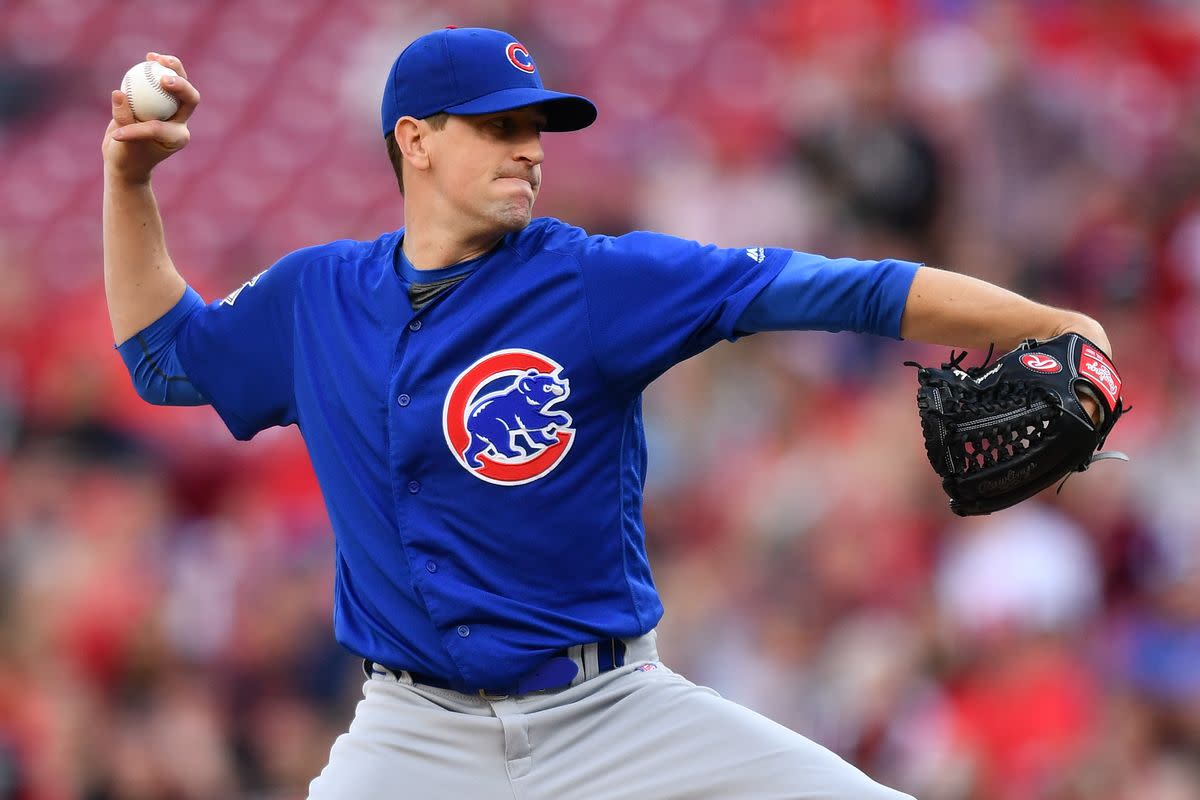 According to Meghan Montemurro of the Chicago Tribune, Kyle Hendricks left tonight's game against the Milwaukee Brewers with right shoulder soreness.
In the first inning, Hendricks gave up a two-run homer to Brewers first baseman Rowdy Tellez. However, he settled down despite a noticeable drop in his velocity. After the third inning, it was apparent that something wasn't right with the veteran right-hander and manager David Ross chose to go with reliever Matt Swarmer.
For the night, Hendricks threw 3.0 innings while striking out four batters, walking two, and throwing 69 pitches.
Hendricks' Shoulder… Again?
This is the second time this season Hendricks has dealt with shoulder soreness. Earlier this year he was sidelined with "shoulder fatigue" and needed a few more days of rest in between starts. Hopefully this isn't too serious for the Professor, especially during a season where the Cubs have been desperate for quality innings from the pitching staff.
On the season, Hendricks has posted a 4.76 ERA with a 4-6 record and 62 strikeouts in 81.1 innings. However, he's been quite strong lately. His starts against the Cardinals and Reds inspired confidence that he is starting to look like himself. However, this might set him back again.
It's presumed Hendricks will be evaluated tomorrow, and more news is expected to be announced about the righty's shoulder.
Follow On Tap Sports Net on social media!