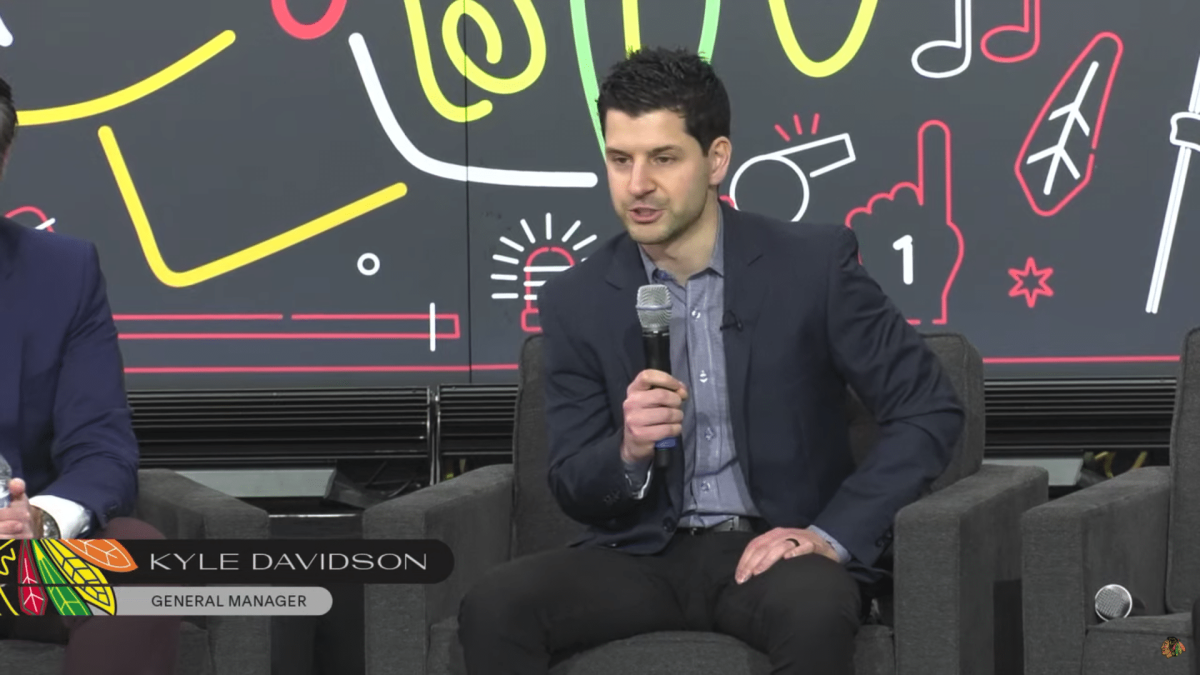 Chicago Blackhawks general manager Kyle Davidson wants to have a first-round pick for the 2022 NHL Draft, which starts Thursday at Bell Centre in Montreal.
The Blackhawks do not have a first-round selection after former general manager Stan Bowman sent it to the Blue Jackets as part of the Seth Jones trade package on the opening day of the 2021 NHL Draft.
"I'd like to, but again, if there's nothing that makes sense, I'm not going to do it just to do it," Davidson told reporters of trading for a first-round pick. "I'd preferably like to get in the first round, but if there's nothing there that makes sense for us, then I'm not going to be disappointed about it. But we're looking."
The only player without a no-movement clause that would net a first-round pick is Alex DeBrincat. The 24-year-old forward, who has two 40-goal seasons in his career, has one year remaining on his contract with a $6.4 million salary cap hit.
The New Jersey Devils (No. 2), Philadelphia Flyers (No. 5), and Ottawa Senators (No. 7) have reported interest in DeBrincat.
RELATED: 2022 NHL Draft Order
The Blackhawks have eight picks for this year's draft, including five in the top 100, with two in the second round and three in the third round. If the Blackhawks do not trade into the first round, it will be the first time since 2016 that they will not have a first-round selection.
The first round of the 2022 NHL Draft starts at 6 PM Central on Thursday on ESPN in the United States. For Canadian viewers, the coverage will air on Sportsnet.
Follow On Tap Sports Net on social media!