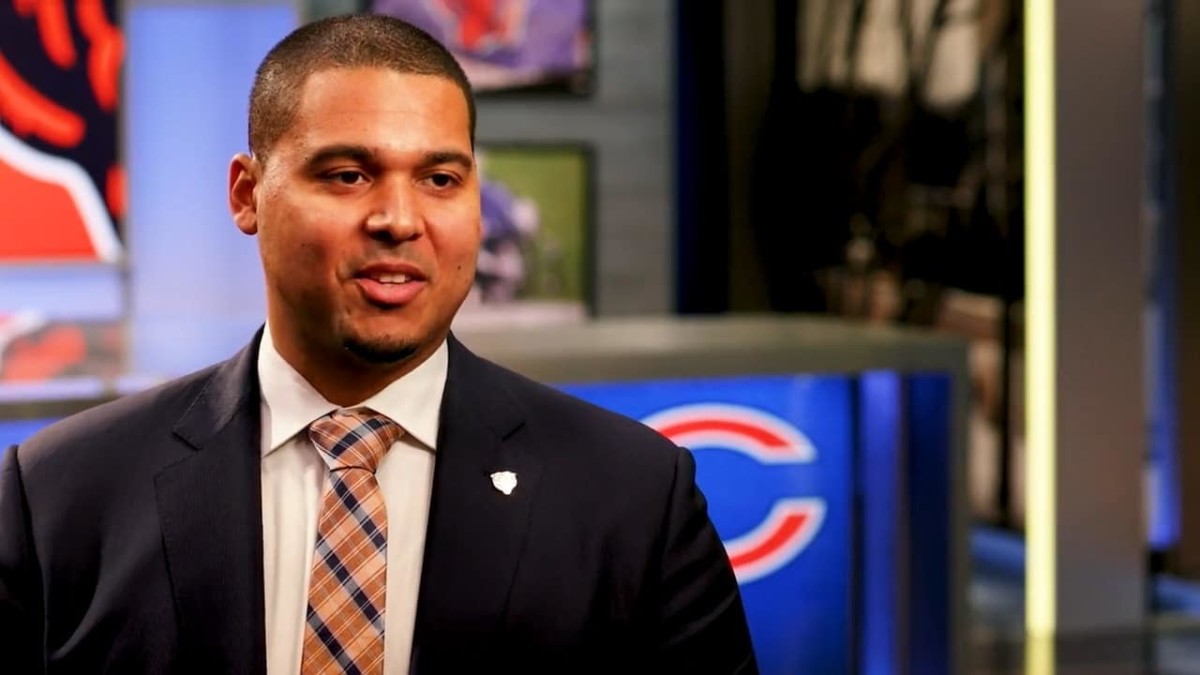 With a new regime comes an exorbitant amount of questions surrounding the Chicago Bears. Former NFL front office executive, Scott Pioli, thinks Bears' GM Ryan Poles is a great fit in Chicago. Pioli was recently on NFL Network discussing the first-time General Manager and what stands out about Poles.
Scott Pioli On What Makes Ryan Poles Great For The Chicago Bears
Scott Pioli spent over a decade in NFL front offices. From 2009 to 2012, Pioli was the GM of the Kansas City Chiefs and he hired Ryan Poles. Pioli states that he got to know Ryan in his final year working with the New England Patriots while Poles was with Boston College in 2008.
"As soon as I took the Kansas City General Manager job, he was one of the first people I hired in the personnel department."

Scott Pioli on Chicago Bears GM Ryan Poles
Scott Pioli praised Ryan Poles. He states that Poles is very smart and incredibly hard-working to go along with his love for football.
"He's exceedingly compassionate and has very, very strong emotional intelligence which is really important in today's NFL."

Scoot Pioli on what makes Poles so special
Pioli made Ryan Poles an entry-level personnel employee. But by the end of his first year, the Chiefs promoted Poles to the College Scouting Coordinator position. His attention to detail, ability to communicate, and organizational skills among all the scouts at such a young age were extraordinary, according to Pioli.
Considering this was Ryan Poles' first experience in an NFL front office makes this even more impressive. The Chicago Bears hired a young mind at the helm of the organization. They hired someone who not only played the game at an up-close-and-personal level but worked through a successful organization in Kansas City.
If a guy like Scott Pioli is praising Poles the way he is, then the Chicago Bears are in good hands. Fans should be proud of the hire and should expect great things to come in the near future.
RELATED: The Chicago Bears Are Not Interested In Staying At Soldier Field.
Follow On Tap Sports Net on social media!