I know, they're only two games out of first place with 57 games to play. Yes, they're in the midst of a "soft spot" in the schedule that features 19 consecutive games against sub-.500 opponents. But it's hard not to be at least mildly perturbed, yes that's the word we'll use, about the state of the Chicago White Sox over the past few days.
We've listened to Rick Hahn and his lawyer speak for years emphasizing seasons being sacred and wanting to position this team to win multiple championships. Yet, here we are in 2022 having to scratch and claw to get above the .500 mark as the calendar has flipped to August. If seasons truly are sacred, one simply cannot excuse the inactivity of the White Sox at the trade deadline.
Obvious needs have been identified: starting pitching, relief pitching (which was partially addressed with the addition of Jake Diekman), and a left-handed hitting player to fill either a corner outfield spot or second base. The deadline came and went and the Sox were only partially able to check off one of those boxes. This cannot be summed up as anything other than abject failure all around.
Blame From Top To Bottom
There is no one singular source of blame for this organizational negligence that took place at the deadline, similar to this offseason. The fact remains that this organization has had multiple system failures for years that have resulted in the current position.
Jerry Reinsdorf
The Chicago White Sox have an owner that is unwilling to secure top-of-the-market talent. Don't give me any of this noise about them having the highest payroll in team history. They are still $35 million below the first luxury tax threshold. One has to wonder if finances once again played a significant role in this team's lack of activity at the deadline.
The Sox still have never signed a player to a nine-figure contract, and they still haven't given a player a $20 million AAV deal. A serious owner would raise the bar at a time when his team is supposedly in the heart of its contention window, but we have Jerry Reinsdorf.
Rick Hahn
The team has a general manager that can't figure out how to work within the constraints that his owner has given him after nearly a decade on the job. Instead, Rick Hahn misallocates funds to a bullpen that he still can't get right. He misidentifies veteran trade targets that come to the South Side only to crater immediately. Hahn was unable to make any true meaningful deals to help improve the White Sox's chances, while their main competition was able to do so.
I struggle to believe that some of the club's lower-level prospects such as Jose Rodriguez, Bryan Ramos, and Norge Vera, to name a few, couldn't have fetched a rental player like Joc Pederson or Brandon Drury to help improve a floundering offense. Is Hahn that bad at negotiating despite his three degrees that he can't even swing this type of deal? All signs point yes, sadly.
Depleted Prospect Pool
The White Sox have a remarkably shallow pool of prospects to trade from because they had a scouting director during the heart of the rebuild that failed miserably to have a continuous pipeline of amateur talent. Instead, there were multiple first-round busts that have provided minimal to no value to the organization. The waves of talent we were told would be here, simply are not. Unfortunately, the general manager didn't reassign said scouting director (because that's the White Sox way) until it was too late.
I'd be remiss if I didn't cast some of the blame for the lack of prospect depth again at the feet of ownership. For some reason, the Sox are one of the few organizations unwilling to invest heavily in the teenage Latin American market that is so vital to maintaining a robust prospect pipeline. It is this very source that has allowed teams like the San Diego Padres, Los Angeles Dodgers, Toronto Blue Jays, and Atlanta Braves to continue bringing in quality external Major League options during the heart of their contention windows.
The prospect pipeline is perhaps the most vital form of currency for big league teams in 2022. It's what allows a team to be able to trade for a Juan Soto, a Luis Castillo, or a Frankie Montas. The Sox don't have enough of this currency and it showed over the last few days.
Player Development
You also can't avoid laying blame at the feet of the player development staff. The Chicago White Sox acquired blue-chip prospects in 2016 and 2017 that were supposed to be the foundation of the next great South Side team. Instead, we have seen the likes of Yoan Moncada, Eloy Jimenez, Luis Robert, and Lucas Giolito stagnate in their development curves for a variety of different reasons. Other organizations are able to help fully maximize the talent of their prospects; the Sox fail miserably in this area.
If the aforementioned players were close to reaching the ceilings we were sold at the time of their arrivals, the team could be positioned to focus solely on complementary pieces to round out the roster instead of continually needing to address the same areas of need. Yet, the Sox now have a misshaped roster that is trying to fit round pegs into square holes (i.e. first basemen playing corner outfield spots).
Hopes and Prayers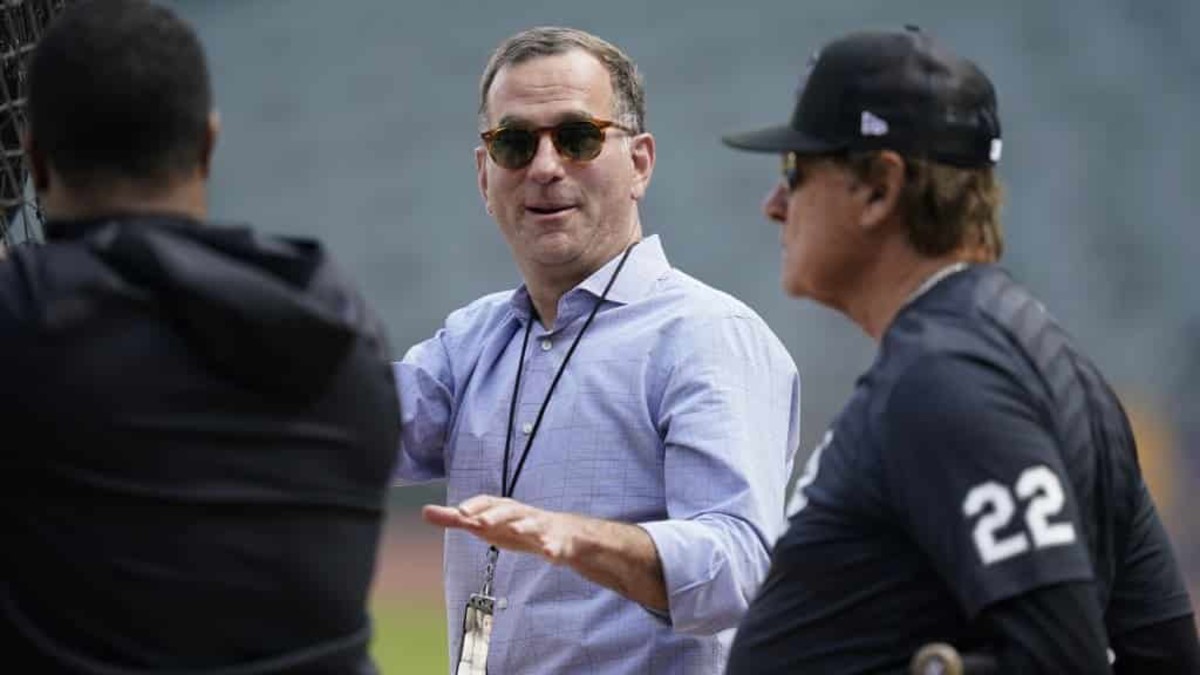 By failing to make any meaningful additions at the trade deadline, the Chicago White Sox have essentially signaled that they are banking on their injured and underperforming roster to just magically flip a switch and turn into a team that projection models thought they would be at the start of the year. That is no way to run a serious organization.
I'll beat a dead horse some more, but the San Diego Padres showed what a serious organization is currently. I know they aren't going to catch the Dodgers, but the Braves proved last year that if you get into the postseason you can win it all. And the Friars bolstered their chances significantly by making both blockbuster and shrewd deals. They are, essentially, everything the Sox are not.
For the life of me, I cannot wrap my mind around the idea that this team couldn't make any meaningful deal to address areas of need. Did Rick Hahn misread the market again? It certainly looks that way judging by some of the returns on rental players that could've provided a boost to the Sox roster. Players like Tyler Naquin and Jose Quintana, while not sexy, could serve functional purposes for this team and help address deficiencies.
Instead, we just have to hope that the White Sox flip the magical switch and start playing a better brand of baseball than they have all year. Meanwhile, the Twins addressed their rotation and, more importantly, their bullpen to make them the favorites in the AL Central. This is certainly not what I envisioned when I thought about this "window" five years ago.
Follow On Tap Sports Net on social media!