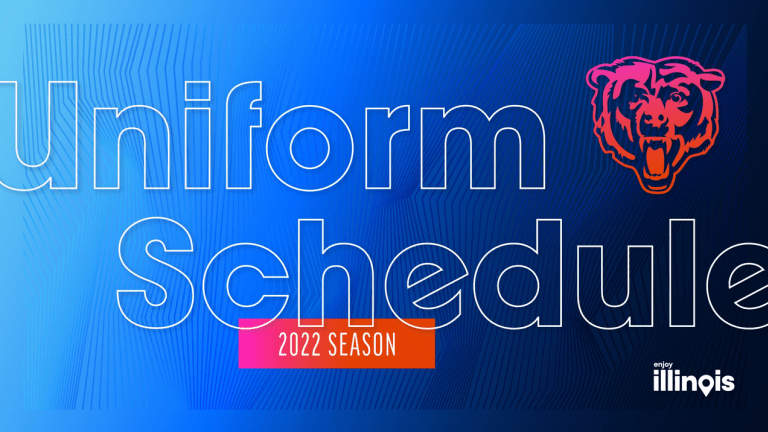 2022 Chicago Bears Uniform Tracker: Week 16 vs. Buffalo Bills
The Chicago Bears will wear their classic home uniforms as they host the Bills in Week 16.
The Chicago Bears host the Buffalo Bills this Saturday at Soldier Field. Yes, you heard that right...Saturday. The NFL has scheduled most of the holiday weekend games for Christmas Eve. Only three select games will be played on Christmas Day on Sunday.
Nevertheless, the Bears will rock their classic look as they don their traditional home uniforms. The combination consists of their navy helmet and jerseys paired with white pants and navy socks.
The Chicago Bears have worn their classic home uniforms five times this season. This Week 16 showdown will be the sixth such instance. So far, they sport a 1-4 in this uniform combination. 
Week 1 vs. 49ers: Win
Week 9 vs. Dolphins: Loss
Week 10 vs. Lions: Loss
Week 13 vs. Packers: Loss
Week 15 vs. Eagles: Loss
This matchup will be the last time the Bears wear their classic home look as they have something different planned for the home finale in Week 18. Stay tuned.
RELATED: Bears vs. Bills Week 16 Preview, Predictions, Odds, Matchups